'Buffy the Vampire Slayer': Alyson Hannigan Snagged Some Props For Halloween Decor
Anyone who watched TV shows avidly in the late '90s and early 2000s probably knows who Alyson Hannigan is. Hannigan appeared in various movies and shows, which have acquired her an impressive net worth and fan following. She is most probably known for playing Lily Aldrin on How I Met Your Mother. However, before appearing in the hit sitcom, Hannigan played a powerful witch in the classic series Buffy The Vampire Slayer. When the show ended, Hannigan left with more than her experience and memories.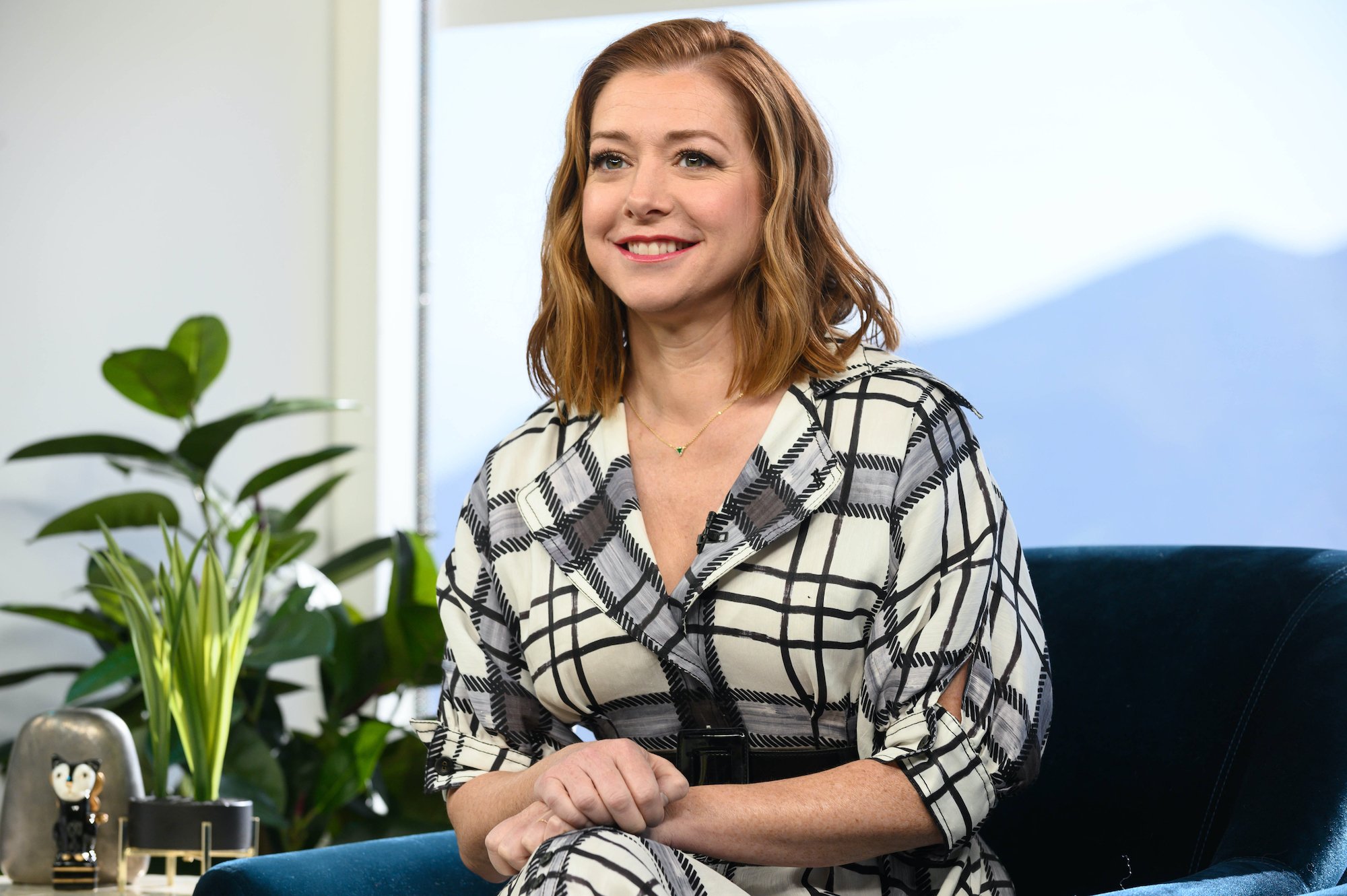 Hannigan's acting career began in the '80s
Hannigan appeared in various commercials when she was a young child. She, however, started taking acting more seriously when she turned 11. In the '80s, Hannigan moved to Hollywood and took roles in various movies and TV shows. She also babysat for Bob Saget, who became her future co-star on How I Met Your Mother. In 1986 she appeared in Impure Thoughts and landed her first significant film role in 1988 with My Stepmother Is an Alien. In the early '90s, Hannigan appeared in Roseanne, Free Spirit and Touched by An Angel. In 1997 the actor landed a significant role on the hit show Buffy The Vampire Slayer.
She played Willow Rosenberg, Buffy's sidekick. Hannigan speaks fondly of her days on Buffy. She said that her character resonated well with her as it reflected who she really was. Hannigan said that she enjoyed playing Willow. After Buffy ended, Hannigan landed a role on another hit show, How I Met Your Mother. She played Jason Segal's Marshall Erikson's wife, Lily. Both Marshall and Lily act as the show's cute couple who occasionally become their friends 'parents' when the situation deems it fit. While Hannigan already had success after Buffy, her performance on How I Met Your Mother made her a household name.
'Buffy The Vampire Slayer' catapulted Hannigan to fame
When the show began, Hannigan joined the cast to play Willow Rosenberg. The show starts when Willow, Xander, and Buffy are in tenth grade. Willow is a shy but intelligent girl with little confidence who eventually teaches herself magic. At first, Willow is unsure of her powers, but as the show progresses, she grows more confident in her abilities, and her powers become significant. Throughout the show, Willow has a growing dependence on magic which eventually becomes her undoing. In season six of the hit series, Willow's powers become dark forces that consume her and take her down a dark path.
She becomes that season's villain who threatens to end the world in a fit of rage and grief. Willow's character is pivotal as she is seen as a woman who is forced to seek a balance for her powerful abilities. Willow became one-half of one of the first lesbian couples on US television as she fell in love with another witch called Tara Maclay. Hannigan played Willow for all the episodes that Buffy was on the air. She also guest-starred in three episodes of the show's sequel Angel. Hannigan is also featured in subsequent Buffy works, including a video game and comics.
Alyson Hannigan still has props from 'Buffy'
When Buffy ended in 2003, Hannigan took home some of the show's most iconic pieces. The star shared that she got "a lot of the graveyard stuff" that she uses for her Halloween decorations. She added that the Buffy props help decorate her home for Halloween because "our graveyard is real spooky. It's pretty awesome." According to Architectural Digest, Hannigan and her husband Alexis Denisof have had the spooky pleasure of living in a haunted house. The star said, "I have a ghost in my house who's very friendly." Hannigan said, "I'd love to get his name." Hannigan and her husband Denisof met on the set of Buffy and are blessed with two children.