'Buffy' Star Nicholas Brendon Left a Dr. Phil Interview After He Was Called Out For Drinking
Nicholas Brendon is best known for his role as Xander in 'Buffy the Vampire Slayer' and after his time on the show, Brendon faced many challenges which led to a Dr. Phil interview he walked out of.
Buffy the Vampire Slayer helped build the careers of most of the people involved. One of the most lovable characters in the series was Xander Harris, played by Nicholas Brendon. Xander offered the much-needed comic relief and Brendon was expected to have a huge career.
Brendon went on to star in Criminal Minds, but his fame paved the way to a life of addiction. Brendon, fortunately, saw the error in his ways and sought help from TV doctor Dr. Phil, but the interview went astray after the host called the actor out for drinking.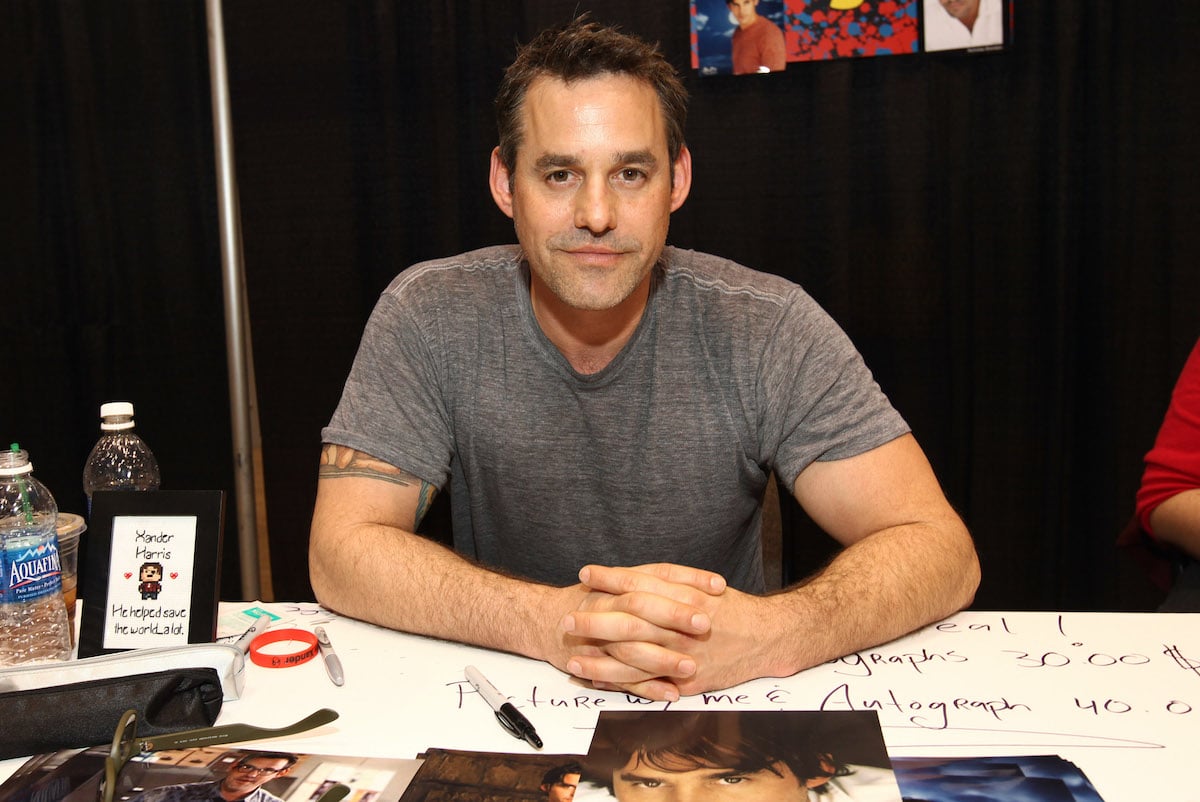 Nicholas Brendon appeared in 'Dr. Phil' in 2015
Brendon began acting at 25 after getting fired from his job. After reading the pilot script for Buffy the Vampire Slayer, Brendon knew he wanted to play Xander. His character in the series was based on Joss Whedon, and Brendon felt a pull toward it since he also hated high school.
He signed with a manager and landed the role to play Xander alongside Sarah Michelle Gellar, who played the title character. Brendon constantly appeared with his twin brother Kelly Donovan who played his stunt double, especially in scenes that required two Xanders.
The series helped make him a household name, and when it wrapped up in 2003, he got more gigs, including in Celeste in the City, Kitchen Confidential, and Criminal Minds. He also did voice work for American Dragon: Jake Long.
Brendon's personal life wasn't doing as great as his career was. He struggled for a long time with alcoholism and depression and had several run-ins with the law. In 2010, he checked himself into rehab for alcoholism. In 2015, he went on Dr. Phil to discuss his arrests and alcoholism.
According to HuffPost, Brendon said he started drinking when he was 26 and soon started using alcohol as a coping mechanism for his anxiety. The actor noted that he felt he had to drink to talk with other people.
Nicholas Brendon walked off the 'Dr. Phil' show
McGraw has a reputation for going straight to the point, which he did with Brendon. It's unclear how the interview started, but things got very testy when the host asked the actor if he had been drinking. Brendon vehemently denied the claim, at which point McGraw told him he could smell alcohol on him.
Brendon countered, asking the host to conduct a breath analysis, to which McGraw said, "We can." When asked if he had been drinking the night before, he said, "I did have some drinks last night." McGraw further stated that he received a report the previous night, but Brendon interrupted him before he could finish, walking off the stage saying, "Good for you, doc."
Brendon returned to the show later that year to clear the issue and discuss his mental health issues and suicide attempts.
Nicholas Brendon was last arrested in 2021
Brendon's troubles began in 2004 after checking himself into rehab for the first time. In 2010, the actor got tasered and was charged with resisting arrest, vandalism, and battery against an officer. He received a probation sentence and returned to rehab.
In 2014, he got arrested again and charged with malicious injury to property and obstructing officers. He got arrested four times in 2015 twice for drunkenly destroying hotel rooms in Florida, public intoxication and impairment, and grabbing his girlfriend by the throat. He was also charged with robbery after stealing her phone.
In August 2021, Brendon was arrested for using false information to obtain prescription drugs. According to PEOPLE, the actor was charged with prescription fraud and failing to properly identify himself during a police stop. Notably, he was sentenced to three-year probation for allegedly attacking his girlfriend the year before that.
How to get help: In the U.S., contact the Substance Abuse and Mental Health Services Administration helpline at 1-800-662-4357.