'Buffy the Vampire Slayer': Anthony Stewart 'Gutted' by Joss Whedon Allegations Raised by Charisma Carpenter
Anthony Stewart from 'Buffy the Vampire Slayer' is breaking his silence after allegations raised by Charisma Carpenter accusing Joss Whedon of creating toxic environment.
Anthony Stewart is the latest Buffy the Vampire Slayer alum to breaks his silence after Charisma Carpenter accused Joss Whedon of creating a toxic work environment. The British actor played Rupert Giles on The WB series, who was Buffy's mentor. In an interview, the star said he was "gutted" to learn his co-star suffered abuse on the set of the hit show.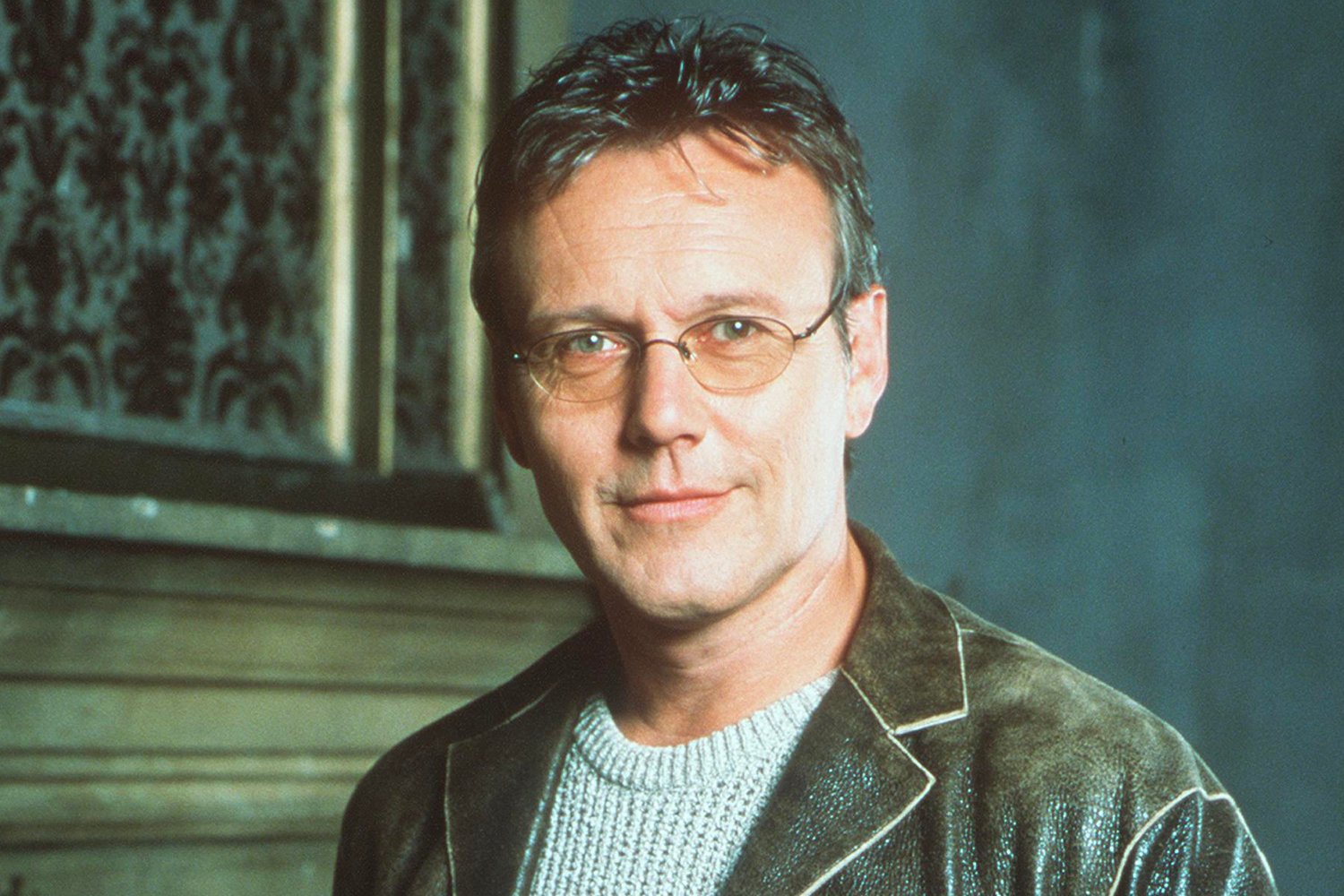 What did Joss Whedon do to Charisma Carpenter?
Carpenter played Cordelia Chase on Buffy the Vampire Slayer for four seasons before moving on to the Angel spinoff. In the latter show, Carpenter went on to appear in four more seasons of the Whedon-created series. However, when she got pregnant, things changed dramatically for the actress. Things got so bad, she was written out of the show as her character was killed off.
"Joss intentionally refused multiple calls from my agents making it impossible to connect with him to tell him the news that I was pregnant," Carpenter recalled in a statement posted on Twitter.
Carpenter continued saying that there was a moment where Whedon finally requested a meeting with her to talk about the situation.
"In that closed-door meeting, he asked me if I was 'going to keep it' and manipulatively weaponized my womanhood and faith against me," Carpenter explained. "He proceeded to attack my character, mock my religious beliefs, accuse me of sabotaging the show, and then unceremoniously fired me the following season once I gave birth."
Carpenter's doctor at the time suggested she not be overworked to not endanger her pregnancy. The actress revealed that she experienced "retaliatory" behaviour on the set that forced her to work late-hours creating "emotional stress" for her.
Anthony Stewart breaks his silence on Joss Whedon allegations
Following the serious allegations raised by Carpenter, Stewart became the first male cast member to comment on the situation. The British actor took to iTV's This Morning to talk about his experience on the set of Buffy the Vampire Slayer.
"You can probably see that I've been up most of the night, just running through my memories, thinking, 'What did I miss?'" he said indicating he had dark circles under his eyes.
Stewart clarified that he wasn't saying that because he didn't see it, it didn't happen.
"It's just…I can't…I am gutted. I'm seriously gutted," he added. "One of my memories — my fondest memory, in fact — was that he was so empowering, not just in the words of the script but in the family feel of the show."
The actor was older than the rest of the cast, who were relatively new in the business continued, "I was sort of like a father figure… I would hope that someone would come to me and say, 'I'm struggling, I just had a horrible conversation.'"
Michelle Trachtenberg makes her own allegations
After Carpenter made her brave statement public on social media, another Buffy alum also made her own allegations. In response to Sarah Michelle Gellar's statement, Michelle Trachtenberg said, "We know what he did. Behind. The Scenes."
Furthermore, Trachtenberg then made an Instagram post adding the following caption: "Thank you @sarahmgellar for saying this. I am brave enough now as a 35 year old woman….To repost this. Because. This must. Be known. As a teenager. With his not appropriate behavior….very. Not. Appropriate. So now. People know. What Joss. Did."
In the comments section, fans asked if she was subjected to abuse which she replied by saying, "I was subjected to a lot."
Trachtenberg has not made any further statements since then.