'Buffy the Vampire Slayer': Faith Actor Eliza Dushku Worked With Joss Whedon on Another Show
For fans of Buffy the Vampire Slayer, Faith was an integral part of the hit WB-UPN supernatural TV series. Played by Eliza Dushku, Faith later appeared in the Buffy spinoff, Angel. And that wasn't the end of Dushku's relationship with what's known as the Whedonverse. Discover her other affiliated project here.
Eliza Dushku played Faith in 'Buffy the Vampire Slayer'
Dushku joined the cast of Buffy the Vampire Slayer in season 3. After Kendra dies, Faith's slayer powers are activated, and she makes her way from Boston to Sunnydale, California, to work with Buffy. The two become friends, but when Faith accidentally kills a human, things change between them.
Faith works with the Mayor, the villain of season 3. After an altercation, Faith goes into a coma, awakening in season 4. She and Buffy face off via some body-switching magic, and Faith goes to spent time in prison. Later rehabilitated, she joins Buffy's crew in season 7, helping them take down the First.
She supported Charisma Carpenter's statement about Joss Whedon
In February 2021, Charisma Carpenter, who portrayed Cordelia in Buffy and the spinoff series, Angel, broke her silence regarding a subject matter that has long followed her. She explained how the shows' creator Joss Whedon treated her on set, specifically when she was pregnant.
Dushku responded with her own Instagram statement, tagging Carpenter. "CC, my heart aches for you & I'm so sorry you have held this for so long," she began. "May you and countless others feel the solidarity and connection you have likely missed for too long," she continued, adding, "I admire, respect, and love you."
Did Dushku and Carpenter ever work together?
Dushku and Carpenter first worked on Buffy Season 3 together. Their characters' relationship is largely antagonistic — Cordelia is dating Xander, and when he's attracted to Faith, it upsets her. They fight on opposite sides when Faith works with the Mayor and Cordelia continues to assist the Scoobies.
After she leaves Sunnydale in Season 4 of Buffy the Vampire Slayer, Faith goes to Los Angeles, appearing in Angel Season 1 with Carpenter. Though she's hired to take Angel out, he convinces her to turn herself in. In Angel Season 4, she returns to take on Angel, who's now Angelus. This was during the time Carpenter was pregnant.
Dushku and Whedon made 'Dollhouse' after 'Buffy'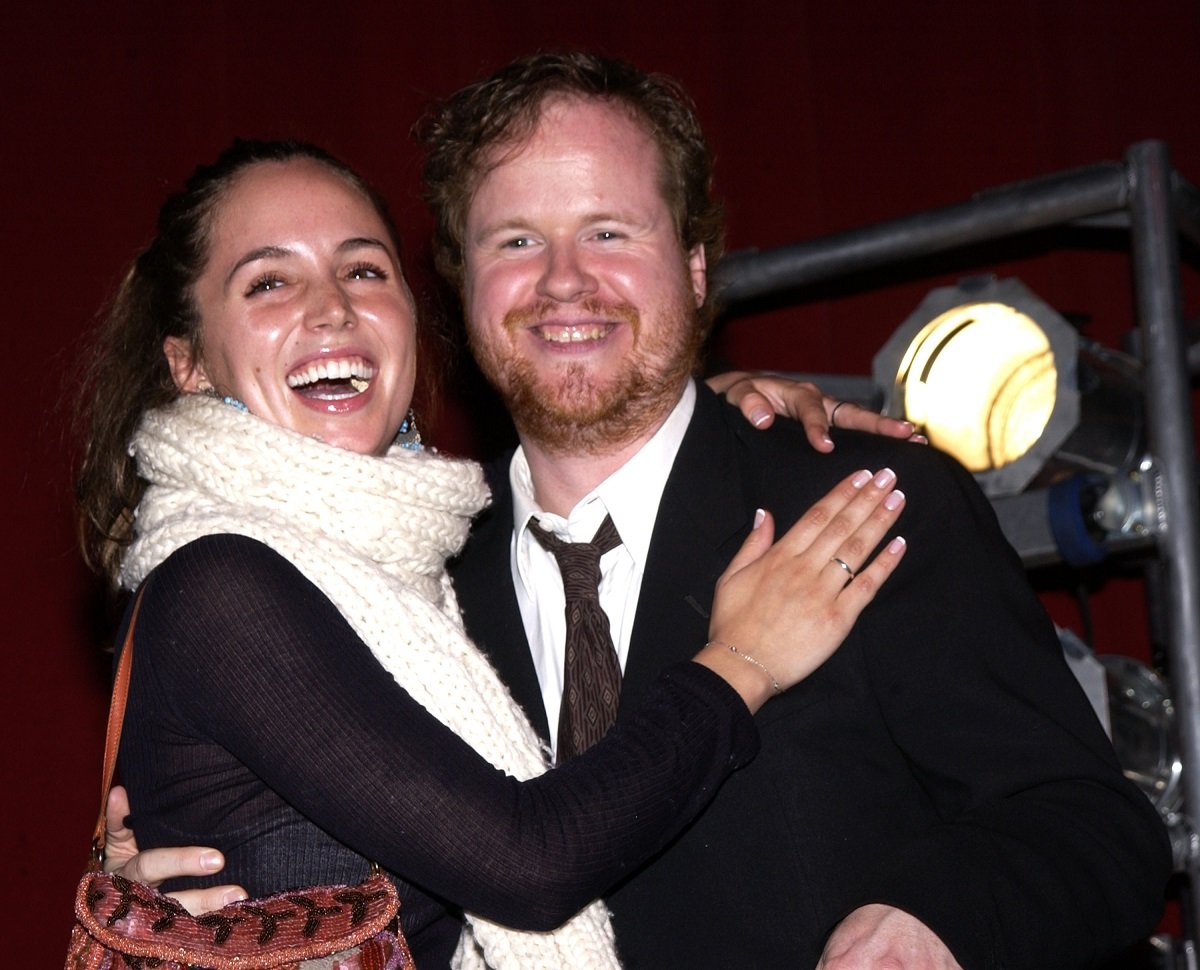 After Buffy and Angel ended, Dushku continued to work with Whedon. She starred in his short-lived sci-fi series, Dollhouse. Dollhouse follows Dushku's Echo, a "doll" who is implanted with personalities and rented out to wealthy customers. But then, Echo begins to remember who she was before becoming a doll.
Dollhouse ran for two seasons on Fox from 2009-2010. "He's my favorite genius," Dushku told Variety of Whedon when announcing the series in 2007. "And my favorite friend. He's been like a big brother … and the only person out here I've ever wholeheartedly trusted, because he's never let me down."