'Buffy the Vampire Slayer': Sarah Michelle Gellar and Charisma Carpenter Auditioned For Each Others' Roles
Buffy the Vampire Slayer has maintained a huge following of fans who are keeping a careful eye on a potential reboot.
While many fans are undoubtedly excited to see one of their favorite shows return, there is also a lot of skepticism about its ability to compare to the magic of the original.
Reboots are always risky, but there is a lot at stake in the effort to recreate Buffy for a new generation. Even though it had extreme plot lines and a lot of storytelling, the heart of what has made the series last for so many fans has been the characters themselves, and it would be difficult — though maybe not impossible — to recreate the chemistry of the original cast. 
Knowing that those casting decisions were so crucial to making the original show such a success, it's interesting to learn that things almost went very, very differently.
Sarah Michelle Gellar played Buffy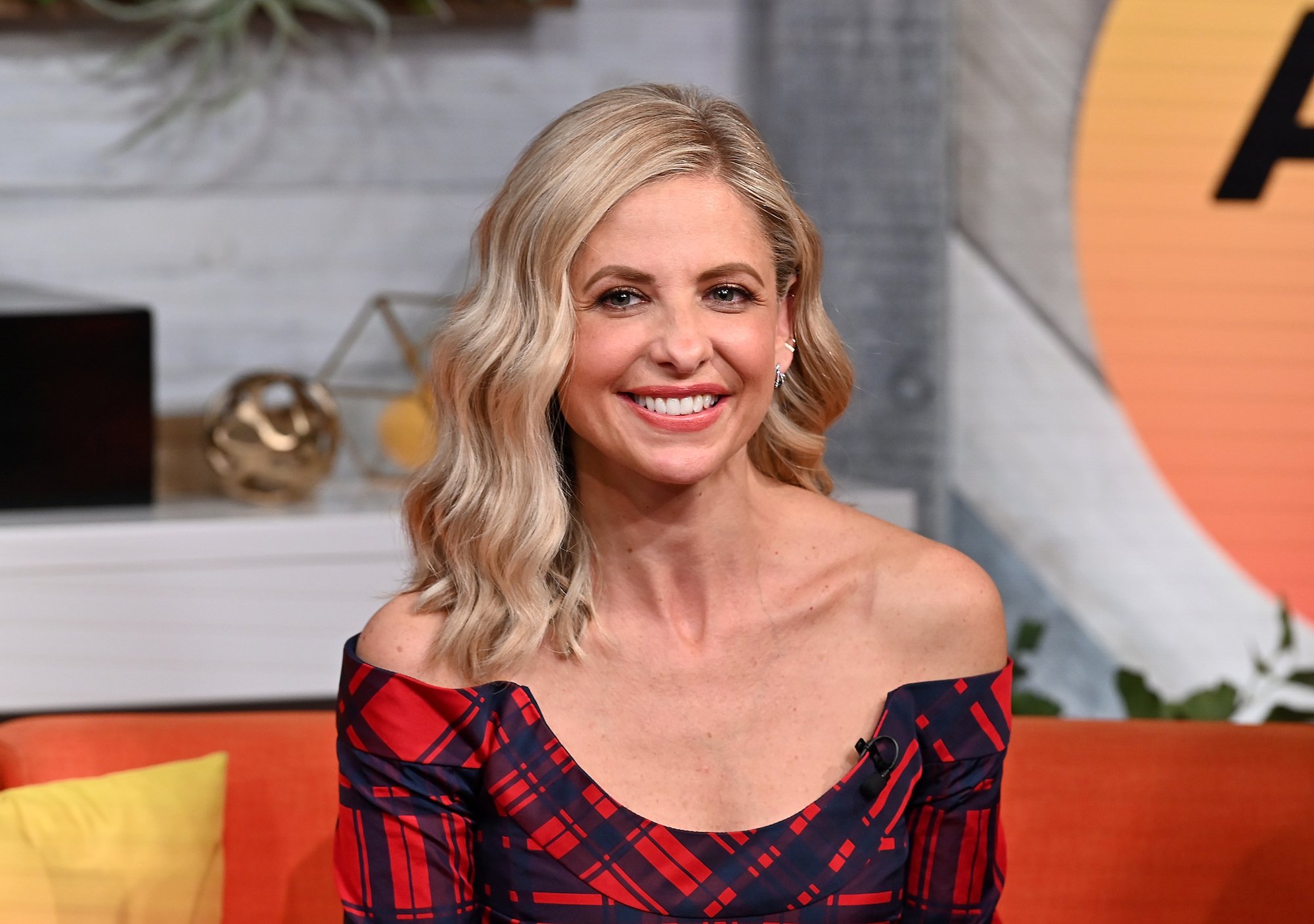 When Buffy the Vampire Slayer premiered in 1997, Sarah Michelle Gellar's career as an actor was heating up. She was solidly establishing herself among the most famous young actors of the era, and she had roles in several teen dramas and horror flicks including Scream 2, I Know What you Did Last Summer, and Cruel Intentions.
Without a doubt, though, the role that she is most famous for to this day is her seven seasons as Buffy Summers. 
Gellar's starring role in the popular series defined the rest of her career. By the time the show ended, Gellar expressed some frustration with just how all-consuming the show had become for her.
She started in the part when she was just 18 years old, but by the time it ended, she was a 26-year-old woman who had gotten married to fellow teen acting heartthrob Freddie Prinze Jr. A lot had changed in Gellar's life over those years, and the pressures and demanding filming schedule were harder to fit into her more mature work-life balance.
Perhaps that is one of the reasons that Gellar and Prinze have made careful work-life balance a major part of their marriage and parenting decisions. 
Charisma Carpenter played Cordelia
RELATED: The 3 Funniest Episodes of 'Buffy the Vampire Slayer' Are All From Season 6
One important secondary character on Buffy was that of Cordelia Chase. Cordelia starts out as an air-headed foil to Buffy and her friends, someone who mocks them at every turn and stands as a representative of the normal high school life they can't have while they're busy fighting demons — and generally being viewed as weirdos.
Over time, though, Cordelia's character develops a lot of depth and purpose — even becoming a serious love interest for Nicholas Brendon's character Xander.
When Cordelia left the series in 1999, her character popped up in the spinoff Angel, where she had a major role until being written off there as well. 
Cordelia was portrayed by Charisma Carpenter, who was also a young actor at the start of her career. Prior to Buffy, she had a few television credits to her name. Most notably, she had a long run as Ashley Green on Malibu Shores. She has maintained an active career since ending her run with the Buffyverse and has appeared on series like Veronica Mars and Greek.
The roles could have been reversed
When the auditions for Buffy took place, Charisma Carpenter had her sights set on the starring role, according to Screen Rant.
She was among several actors who first tried to land the part of Buffy and ended up in some other role on the series. Somewhat ironically, Sarah Michelle Gellar did not initially audition for the part of Buffy. In fact, she tried out for the part of Cordelia, but Joss Whedon recognized that she was best fit to be the Slayer, and the two actors ended up playing opposite the roles they initially tried to get. 
Since both Buffy and Cordelia have a background as peppy cheerleaders, it makes sense that both actors would be drawn to the similar characters. In the end, both characters also end up with much more depth than they start out with, so perhaps these two aren't so different after all.