'Buffy the Vampire Slayer': Sarah Michelle Gellar Breaks Silence After Charisma Carpenter Accuses Joss Whedon of Toxicity
The 'Buffy the Vampire Slayer' star is reacting to the accusations against Joss Whedon raised by co-star Charisma Carpenter.
Sarah Michelle Gellar is best-known to fans for playing Buffy Summers on the hit show Buffy the Vampire Slayer. The teen icon gave life to the feminist queen for 7 consecutive seasons. Gellar's co-star, Charisma Carpenter, just came out and accused Joss Whedon of maintaining a "hostile and toxic work environment." Following the allegations, the former slayer is breaking her silence after the public revelation.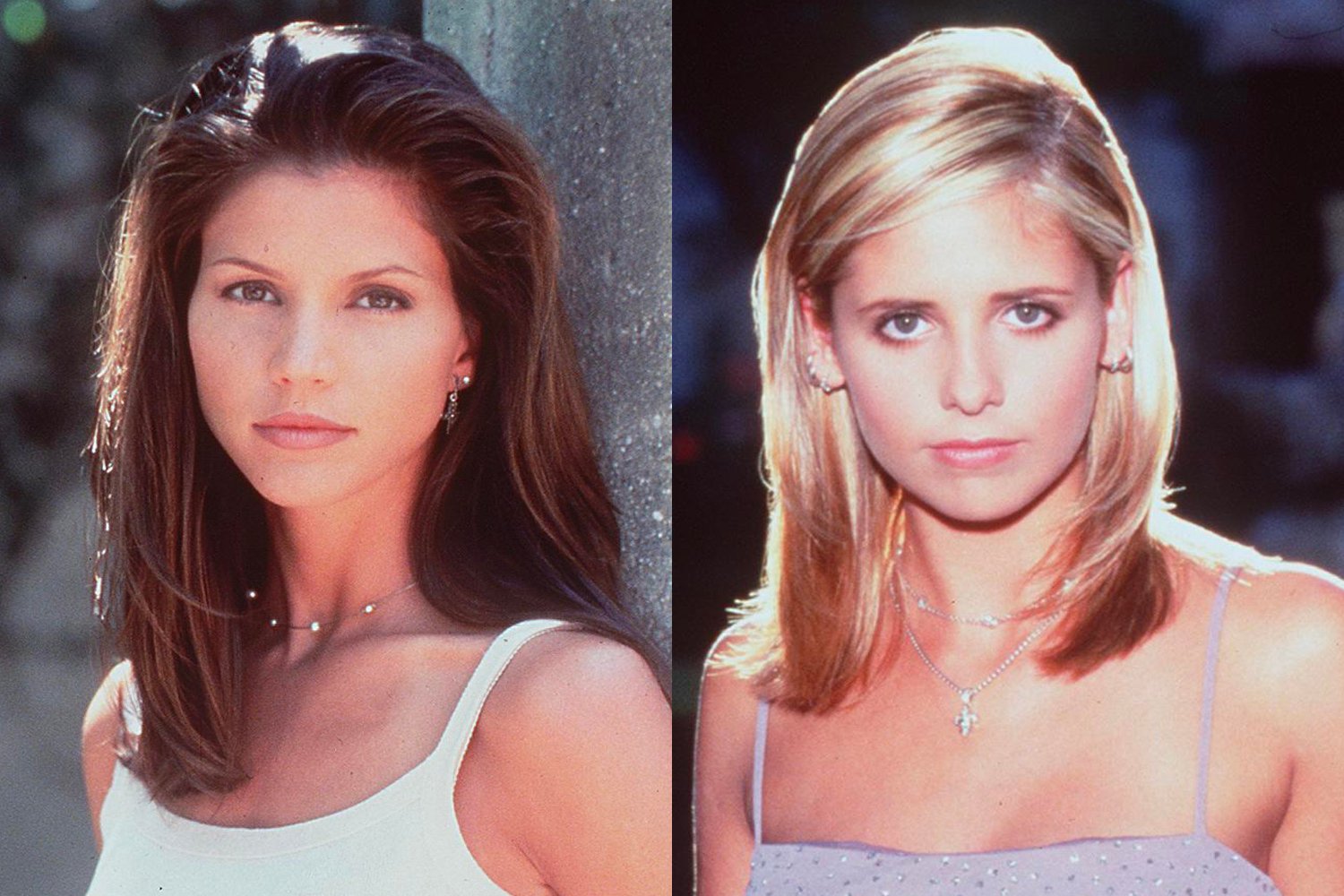 Charisma Carpenter bravely opens up about abuse
Carpenter became a TV icon for her portrayal of Cordelia Chase on the popular The WB show Buffy the Vampire Slayer. The actress played the part for 3 seasons on the aforementioned series before joining the Angel spinoff. In the latter, Carpenter was written out of the show after 4 seasons.
For fans, Carpenter being axed out of the series was always a mystery and we now know why. The Buffy alum has now bravely opened up about the reason behind she was cut out of the show and it had to do with Whedon.
Carpenter became pregnant and the writers of Angel put her Cordelia character in a coma.
"Joss intentionally refused multiple calls from my agents making it impossible to connect with him to tell him the news that I was pregnant," Carpenter said in a statement posted on Twitter. "Finally, once Joss was apprised of the situation, he requested a meeting with me. In that closed-door meeting, he asked me if I was 'going to keep it' and manipulatively weaponized my womanhood and faith against me. He proceeded to attack my character, mock my religious beliefs, accuse me of sabotaging the show, and then unceremoniously fired me the following season once I gave birth."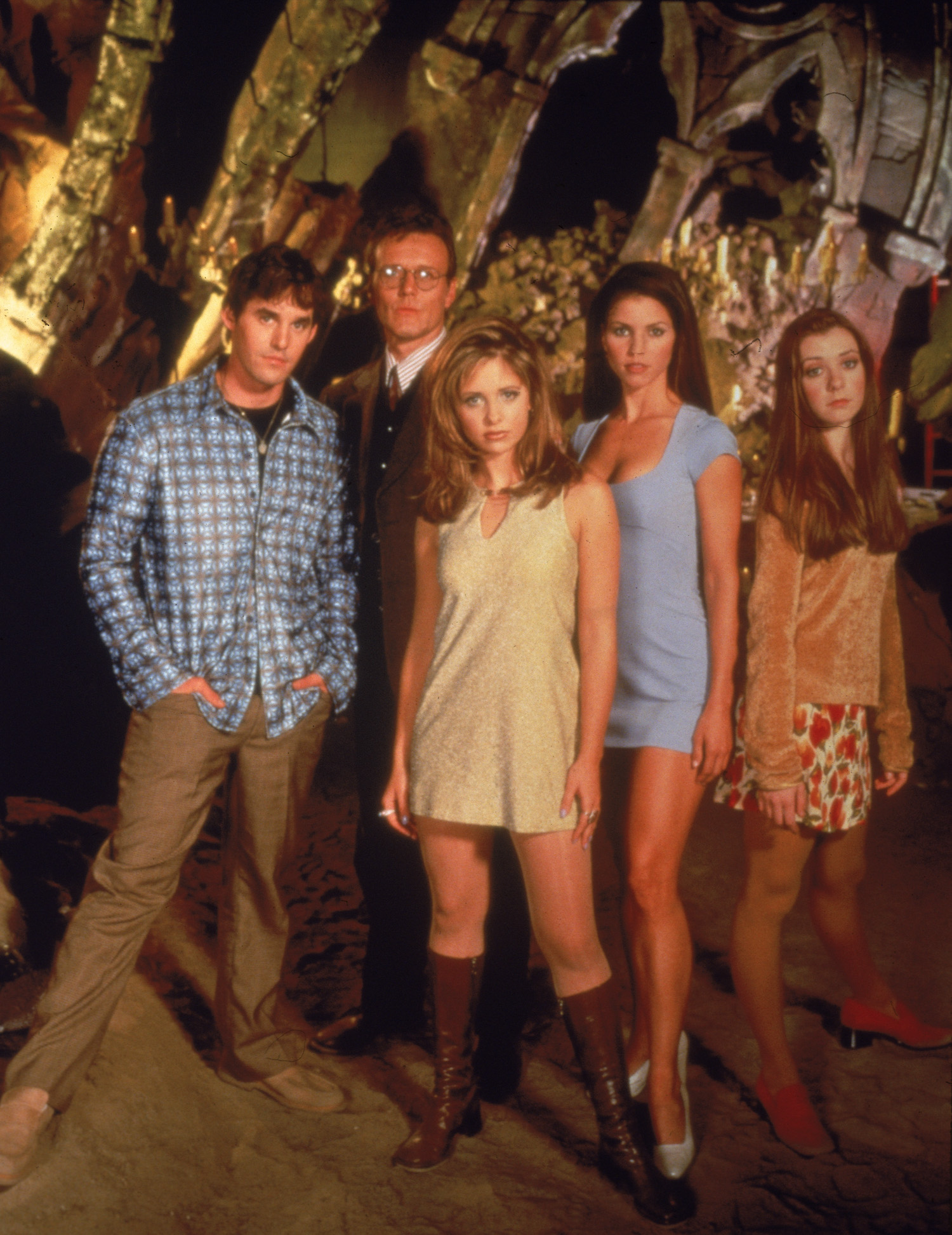 While Carpenter was pregnant, she experienced "retaliatory" behavior forcing her to work at odd hours and creating "emotional stress."
"At six months pregnant, I was asked to report to work at 1:00 AM after my doctor recommended shortening my work hours," Carpenter explained. "Due to long and physically demanding days and the emotional stress of having to defend my needs as a working pregnant woman, I began to experience Braxton Hicks contractions. It was clear to me the 1:00 AM call was retaliatory."
Sarah Michelle Gellar speaks out
Although Carpenter had opened up about not having a good time on the set of Angel, Buffy star Gellar had remained quiet about her experience on the show. However, after Carpenter recounted the incidents she faced, Gellar finally broke her silence.
"While I am proud to have my name associated with Buffy Summers, I don't want to be forever associated with the name Joss Whedon," Gellar posted on Instagram. "I am more focused on raising my family and surviving a pandemic currently, so I will not be making any further statements at this time. But I stand with all survivors of abuse and am proud of them for speaking out."
Following Gellar's post, Michelle Trachtenberg shared it on her Instagram Stories. The actress that played Buffy's sister Dawn Summers added: "We know what he did. Behind. The Scenes."