'Buffy, the Vampire Slayer' Star Juliet Landau Has a Different Sort of Vampire Movie You Can Watch Now
Juliet Landau played the vampire Drusilla on TV's Buffy, the Vampire Slayer and Angel. If you want to see her in a new vampire movie, Landau stars in and directs A Place Among the Dead. But don't expect high school bloodsuckers this time. Landau has made a very different vampire movie.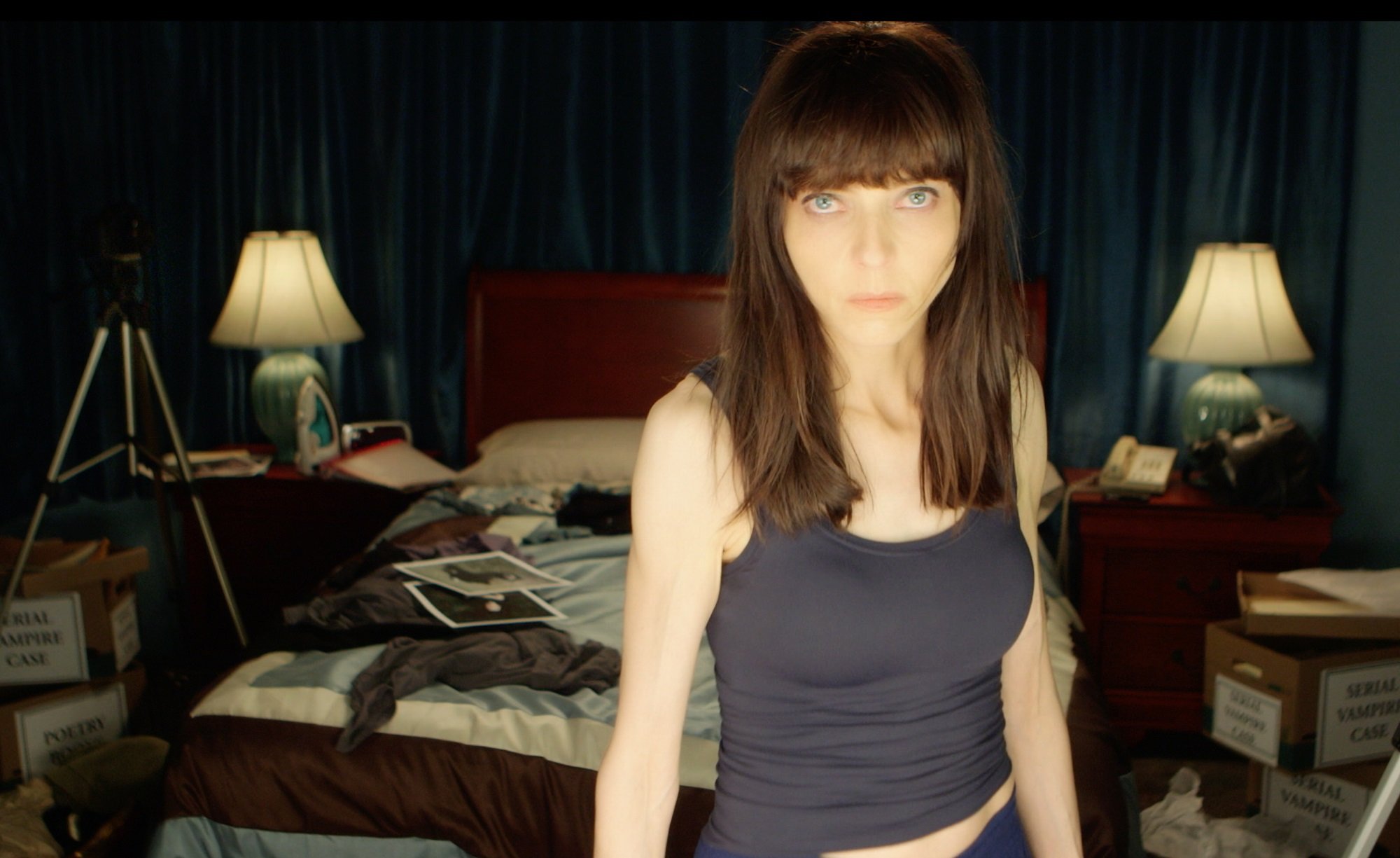 Landau spoke with Showbiz Cheat Sheet by phone about her film, A Place Among the Dead. We'll have much more from our conversation with Landau here at Showbiz Cheat Sheet, but first here is what to expect from her new vampire film. You can get tickets to virtual screenings, including Zoom Q&As with Landau, at Modern Films.
Since 'Buffy, the Vampire Slayer,' Juliet Landau came up with a different interpretation of vampires
In A Place Among the Dead, Landau plays Jules, a woman interviewing Hollywood vampires. Famous vampire actors and authors play themselves. 
"I really decided to use the vampire genre for a number of reasons in this project," Landau said. "First of all, to make an entertaining movie. Second of all, to lull the audience into a sense of safety to explore unsafe and radical ideas. Third of all, to bring in my history from Buffy and Angel and all the other actors' histories such as Gary Oldman, Ron Perlman, Robert Patrick, Lance Henriksen, Joss Whedon and bestselling authors Charlaine Harris and Anne Rice both appearing for the first time ever in a scripted narrative film. So it was a way to bring all of their histories in."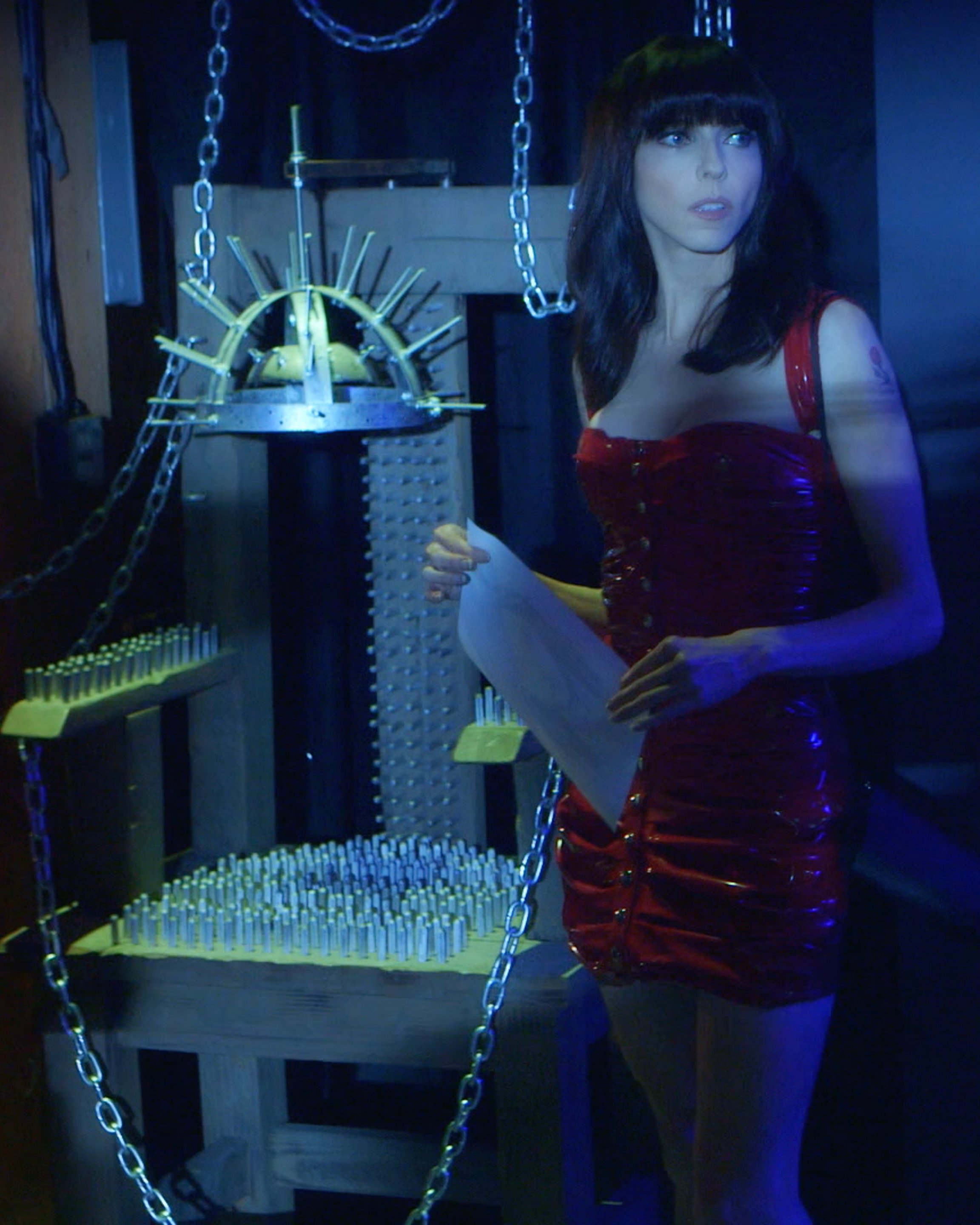 On Buffy, the Vampire Slayer and Angel, vampires could represent any hardship which humans must overcome. Landau thought they could represent something else.
"Lastly, I felt like the vampire was the perfect metaphor for the ultimate narcissist," Landau said.
Juliet Landau, the narcissist slayer 
Landau's colleagues play themselves and Jules has many elements of Landau's past. Growing up in a Hollywood family, the daughter of Martin Landau and Barbara Bain, Landau says she dealt with narcissism. It can suck your life force like a vampire sucks blood. 
"As they say, the more personal, the more universal," Landau said. "The whole point was to make an entertaining movie and to give voice to what has affected many and to open up a dialogue. I really wanted to invite the audience to become the participant, not just as a spectator sitting back."
So far, A Place Among the Dead has been a success. In previous virtual events, Landau has been pleased to find audiences opening up about their experiences with narcissism. She gets to be there for them. 
"I can't tell you how many different times conversations have started with 'I've never told anyone this but…'" Landau said. "Or 'This is incredible to talk about, to look at the messaging that we get as kids and how that becomes the voices in our own heads. Oh my gosh, I'm not crazy. Oh, I've gotten out of a relationship with a narcissistic person and it's three years later and I'm finally finding my own self, my authentic self, my true nature. It's finally starting to come back.'"
The reel Juliet Landau
A Place Among the Dead includes some of Landau's family photos and her childhood journal entries. However, the director wants to be clear that it is not a documentary. Her interviews with celebrities were as scripted as the scenes in which Jules visits vampire clubs. 
"It is a meld of fact, fiction and the fantastical," Landau said. "So there are a lot of factual elements woven throughout."
Landau pointed out that Jules' parents make a minimal appearance in the film. Like parents in real life, what they do early in their children's lives can last a lifetime.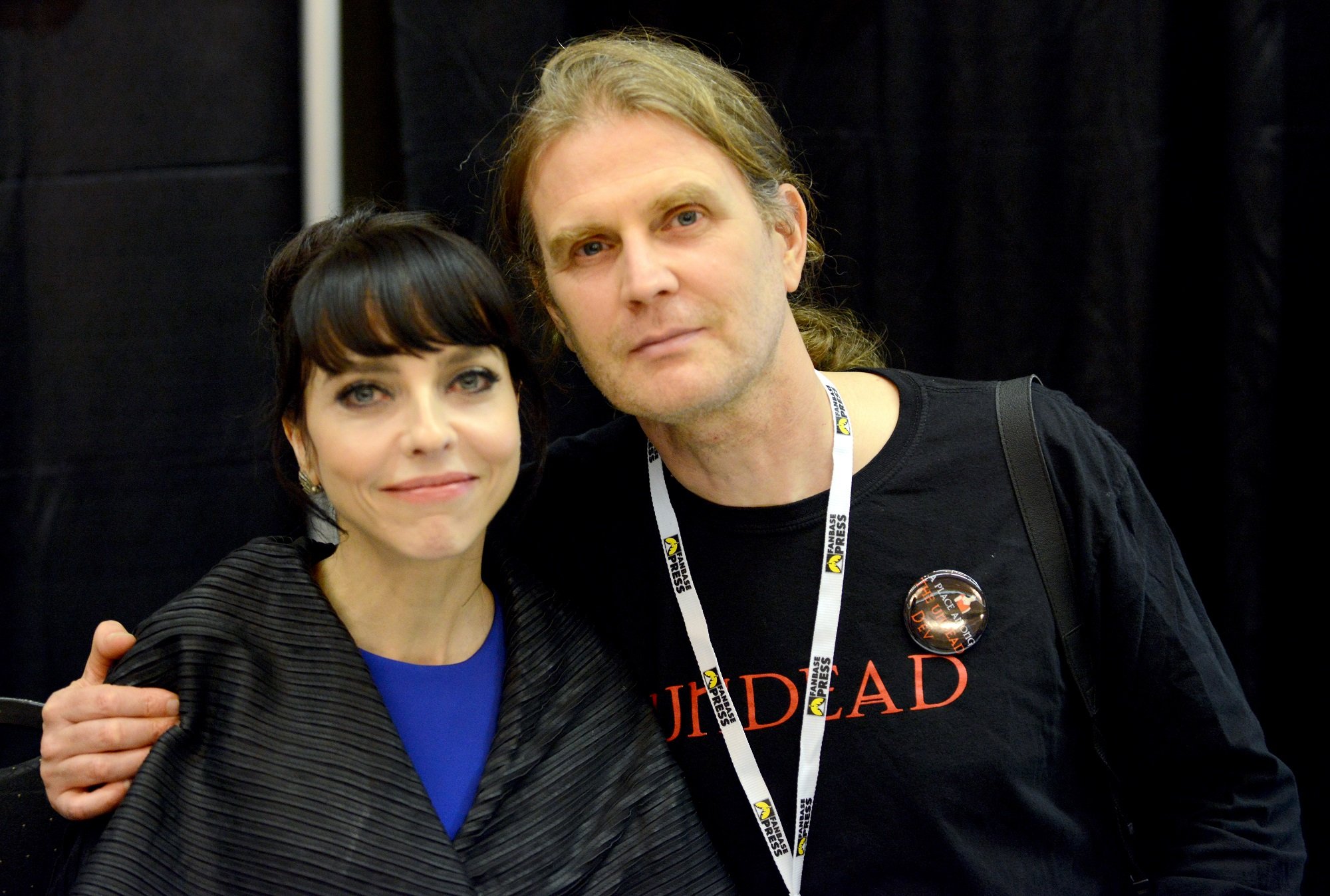 "The parents in the film only appear and are heard for 44 seconds of a 77 minute movie," Landau said. "But, their impact is so strong that it's really an analogy for our lives. We spend 15-18 years being reared in an environment and then we spend the next 60-70, if we're lucky to live that long, operating out of that unless we take stock and we decide to not let the unconscious run the show and we break those agreements and we change that messaging. That's the whole point of the movie is that as adults we have a choice in the matter."
The Jules of A Place Among the Dead could be a cautionary tale, but Landau has made great strides to reclaim her life. 
"No matter what you come from, you can make choices that are positive which my alter ego is not doing in the movie," Landau said. "Hopefully, I am now doing in my own life, but I didn't for a long time. Neither did my husband."