'Buffy the Vampire Slayer': Which Cast Member Has the Highest Net Worth?
Before the Salvatore brothers captivated fans on The Vampire Diaries, or True Blood enthralled TV audiences, Buffy the Vampire Slayer hooked action and horror aficionados alike. The characters were relatable yet complicated. And the actors who played them reinforced the quirky tone of the show.
The stars of Buffy the Vampire Slayer shot to fame during the seven-season run, and since then have continued working and banking big bucks. But which Buffy alum has the highest net worth? Here's how the cast members rank when it comes to wealth.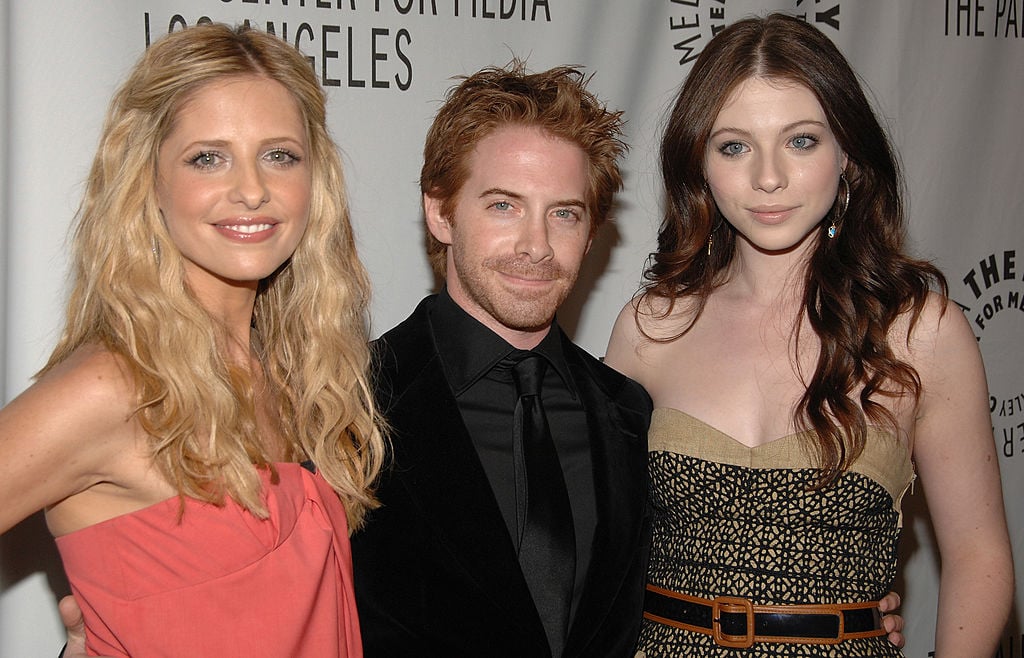 7. Net worth of $3 million
Charlie Webber, D.B. Woodside, Nicholas Brendon, Anthony Head, Amber Benson, and Marc Blucas form a six-way tie with $3 million in estimated wealth, according to Celebrity Net Worth. Since Buffy the Vampire Slayer ended, they all have continued acting. Most notably, Webber recently finished six seasons on, How to Get Away with Murder, and D.B. Woodside began shooting his fifth season of Lucifer.
6. Net worth of $4 million
Both Emma Caulfield Ford and Charisma Carpenter have each built an estimated $4 million in wealth, according to Celebrity Net Worth. After Buffy the Vampire Slayer, Ford landed roles in films and on TV, including stints on Once Upon a Time and Fantasy Hospital. Carpenter enjoyed post-Buffy success on the spinoff series, Angel, then maintained momentum, scoring roles on television and in movies. Fans may remember her from features such as The Expendables 2.
5. Net worth of $5 million
With an estimated worth of $5 million each, James Marsters and Danny Strong come in fifth. Marsters has appeared in a string of projects, including Angel, Smallville, and Runaways. On the other hand, Strong has achieved success in front of and behind the camera.
The "Superstar" penned Lee Daniels' The Butler and The Hunger Games: Mockingjay — Parts 1 and 2, among other films. Strong also co-created the addictive Fox drama, Empire and scored two Emmys for writing and co-executive producing Game Change.
4. Net worth of $9 million
Michelle Trachtenberg owns the number four spot with an estimated $9 million in total wealth, according to Celebrity Net Worth. She has a growing list of credits in shows like Gossip Girl and Robot Chicken, and films such as Black Christmas and 17 Again. As an actress with a proven dramatic and comedic range, she continues to work consistently in Hollywood.
3. Net worth of $20 million
Sarah Michelle Gellar and Eliza Dushku share more than the title of "slayer" on Buffy the Vampire Slayer. They also share the number three spot in this net worth roundup. According to Celebrity Net Worth, the actresses are each worth $20 million.
Since the show ended, Gellar has continued to pop up on television and in films, including Scooby-Doo and Scooby-Doo 2: Monsters Unleashed, in which she starred alongside her husband, Freddie Prinze Jr. She is currently working on an animated project called Masters of the Universe: Revelation, a reboot of the 80s cartoon, He-Man and the Masters of the Universe.
Dushku has also remained busy in show business with various live-action and animated projects. But she recently made headlines when she found herself out-of-work after making a sexual harassment complaint. The actress received a hefty settlement as a result.
2. Net worth of $30 million
With an estimated net worth of $30 million, according to Celebrity Net Worth, David Boreanaz and Alyson Hannigan occupy the number two spot.
Boreanaz headlined the Buffy the Vampire Slayer spinoff, Angel, for five seasons. Then, he moved on to star in Bones for 12 seasons, followed by SEAL Team, which is in its third season. He has created a lucrative career on television and still finds time to film movies like Officer Down.
Similarly, Hannigan moved on from Buffy and starred in the hit comedy, How I Met Your Mother for nine seasons. She also hosts various competition series, including Penn & Teller: Fool Us. Furthermore, Hannigan solidified her movie star status thanks, in part, to the American Pie series.
1. Net worth of $40 million
Seth Green nabs the top spot for wealthiest Buffy the Vampire Slayer alum with an estimated total fortune of $40 million, according to Celebrity Net Worth. Green is an accomplished actor, director, writer, and producer with a particular knack for comedy.
He began his career as a youngster and has logged nearly 200 acting credits. Green is currently in his 18th season as Chris Griffin on Family Guy, and his 10th season of Robot Chicken, which he co-created and stars in as various characters. With nearly four decades in entertainment, Green has boundless potential for even greater success.
Read more: 'Gladiator' Movie Cast 20 Years Later: Who Has the Highest Net Worth?