Why 'Buffy the Vampire Slayer' Writer Marti Noxon Says 'We've Come a Long Way' Since the Series Aired
A lot has changed in the TV landscape since the days of 'Buffy the Vampire Slayer.' Here's how the writers fought for their characters.
When Buffy the Vampire Slayer premiered, it was a lot different than the other shows on TV. And it continued to break down barriers over its seven-season run, paving the way for many series to come. Now, one Buffy producer is celebrating how much has changed since the show went off the air in 2003.
Marti Noxon wrote and produced 'Buffy the Vampire Slayer'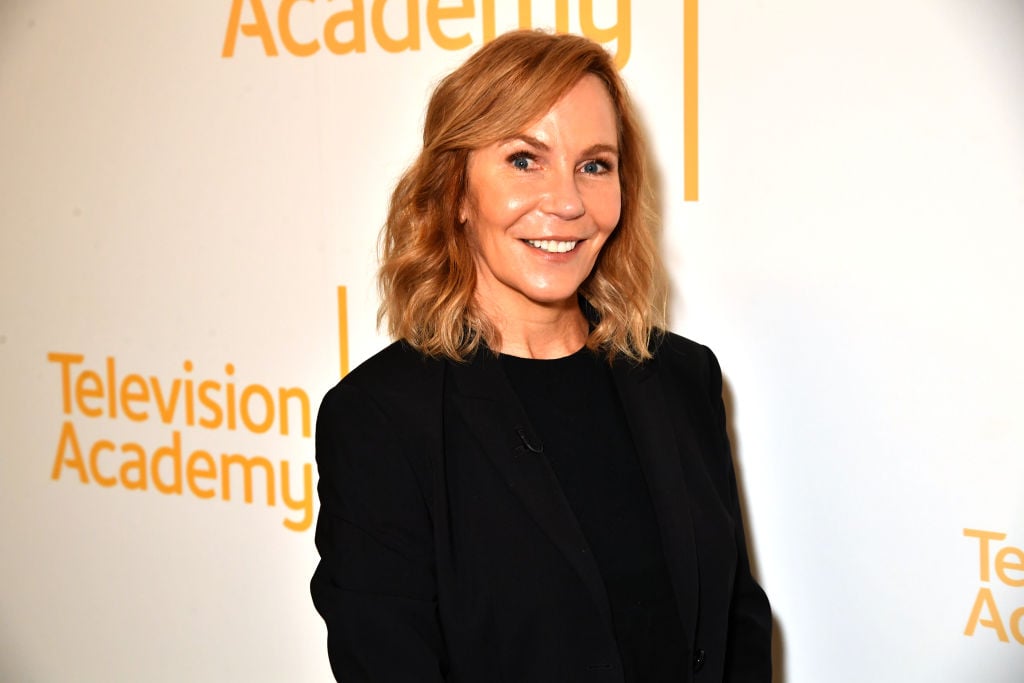 Buffy the Vampire Slayer was Noxon's first TV gig. She joined the writing staff with season 2. As the years went on, Noxon was given more responsibility, upgraded to co-producer, supervising producer, and, eventually, executive producer.
Noxon's Twitter bio reads, "I ruined Buffy and I will RUIN YOU TOO." This is in reference to those who felt that when she took over as showrunner for Season 6, the series took a dive in quality. Speaking with Vulture in 2018, Noxon agreed that "There were parts of season six where I feel we went too far," saying some of it "almost felt sadistic."
Noxon fought for Willow and Tara's first kiss
Noxon was also responsible for bringing on Amber Benson as Tara Maclay, Willow Rosenberg's (Alyson Hannigan) love interest. There have been stories over the years detailing how the writers, along with creator Joss Whedon, fought to have their relationship represented on screen. And years later, fans are still thanking them for it.
"I'll never forget taking 'standards and practices' notes on Tara and Willow's first kiss," Noxon replied to a fan on Twitter. "They told us we could show them kiss ONCE. But not twice because that would mean they liked it. We've come a long way."
Pushing back against the network helped bring about Season 6
The conversation continued. "I remember another note that came in saying they had to stand a certain distance apart when they were dancing. Like 3 ft or something. And Joss politely told the network to cram it," wrote Tamara Becher-Wilkinson, who also rose up the show's ranks from post-production assistant to script supervisor.
"Oh he/we told them to cram it almost always. That's how season 6 happened! My favorite thing to do was pause for a while after a note and say '… I don't think Joss would like that,'" replied Noxon. Though she doesn't specify an aspect of Season 6 that required pushback, there were plenty Tara and Willow moments in it — they live together, kiss, and even have an insinuated sex scene.
What else has Noxon worked on?
Noxon has continued to work in TV as a writer, director, producer, and creator. Most recently, she's responsible for the Emmy nominated miniseries Sharp Objects and the Netflix dramedy Dietland. She also wrote and directed the 2017 film To the Bone.
The same day Noxon wrote about Buffy, she mentioned another show she worked on. She served as a consulting producer on Glee Season 3, writing two episodes. As rumors swirled about star Lea Michele's on-set behavior, Noxon tweeted that Michele wasn't the only one who acted poorly toward others. She later clarified her statement, above.