'Buffy the Vampire Slayer': Sarah Michelle Gellar Received Death Threats After Commenting on Buffy's Love Life
There's no question fans become invested in the TV shows they watch. How can they not? Watching a program for years, it's only natural to become attached to the characters. 
When it comes to Buffy the Vampire Slayer, the drama starring Sarah Michelle Gellar, the fandom runs deep. Viewers still have strong opinions about the show even now, more than 15 years after Buffy retired her stakes.
Keep reading to find out what Gellar said about Buffy's love life that resulted in her receiving death threats. 
Sarah Michelle Gellar played Buffy Summers from 1997 to 2003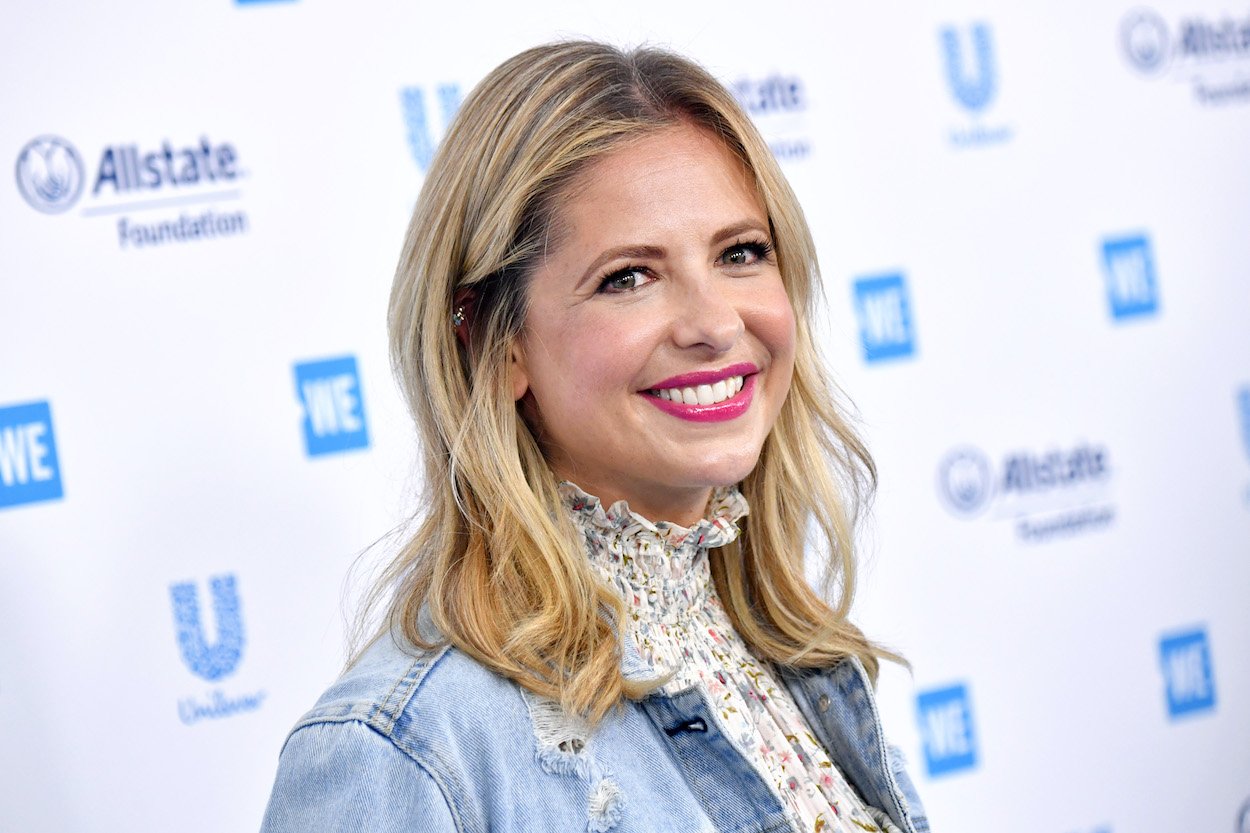 RELATED: Sarah Michelle Gellar Was 'Annoyed' With 'Buffy the Vampire Slayer', According to Co-Star
As a young actor in Hollywood, Gellar began playing the role of Buffy Summers. An average teen in a seemingly normal California town, Buffy fights vampires, demons, and other forces of evil when she's not in high school. 
From creator Joss Whedon, the TV series followed the 1992 film of the same name starring Kristy Swanson as Buffy.
Audiences responded to the TV series almost immediately. And over time it became a major hit for The WB and later, UPN. Buffy ran for seven seasons before going off the air in 2003. It remains one of Gellar's most popular acting gigs.
Fans made death threats after she said Angel is Buffy's soulmate
As previously mentioned, the Buffy fandom is strong. In fact, fans feel so strongly about Buffy's love life to call out Gellar for commenting on who she believes is her character's true soulmate.
To mark the show's 20-year anniversary, the cast got together for a reunion and a roundtable discussion. According to Entertainment Weekly, Gellar revealed whether she's Team Angel or Team Spike. 
RELATED: Sarah Michelle Gellar Recalls Iconic 'Buffy the Vampire Slayer' Moments, Giving Fans the Perfect Excuse to Rewatch the Show
Gellar shared that Angel (David Boreanaz) is, in her opinion, Buffy's true love. She admitted to being hesitant to answer because she gets a lot of criticism from fans. And yes, even death threats. 
"People ask who I thought was Buffy's ultimate and I get a lot of hate and a lot of death threats — seriously," Gellar said. "There was something so beautiful to me about the Buffy and Angel story."
She continued, saying Spike (James Marsters) connected with Buffy in a way but ultimately, her character and Angel were a better match. 
"I think that Spike understood a different part of who Buffy was and I think she needed to understand that and discover," Gellar said. "But for me as Buffy, I think Angel."
Buffy's romance with Angel dominates early seasons, Spike storyline comes later
Angel and Buffy's romance unfolded in a will-they-or-won't-they style early on in the series. But when Boreanaz left the show to star in his character's own spinoff, Angel, Buffy needed a new love interest.
As Buffy went on, Gellar's character had other romances until a larger storyline between her and Spike happened. Years later, fans still can't agree on who is Buffy's soulmate; Angel or Spike.
Teams aside, watch every season of Buffy on Hulu.
RELATED: It's Been Almost 20 Years Since 'Angel' Premiered: The Cast's Net Worths & Reunion Rumors