'Buffy the Vampire Slayer': Sarah Michelle Gellar Channels Her Famous Character In March 2020 Instagram
In time of trouble, it's normal to look for a hero. Amid the coronavirus (COVID-19) pandemic, as Marvel film productions are halted and stars like Tom Hanks and Idris Elba are down for the count, where do we turn? Sarah Michelle Gellar, star of Buffy the Vampire Slayer, has chimed in. And who better than the slayer herself to save us now?
Sarah Michelle Gellar is best known for portraying Buffy Summers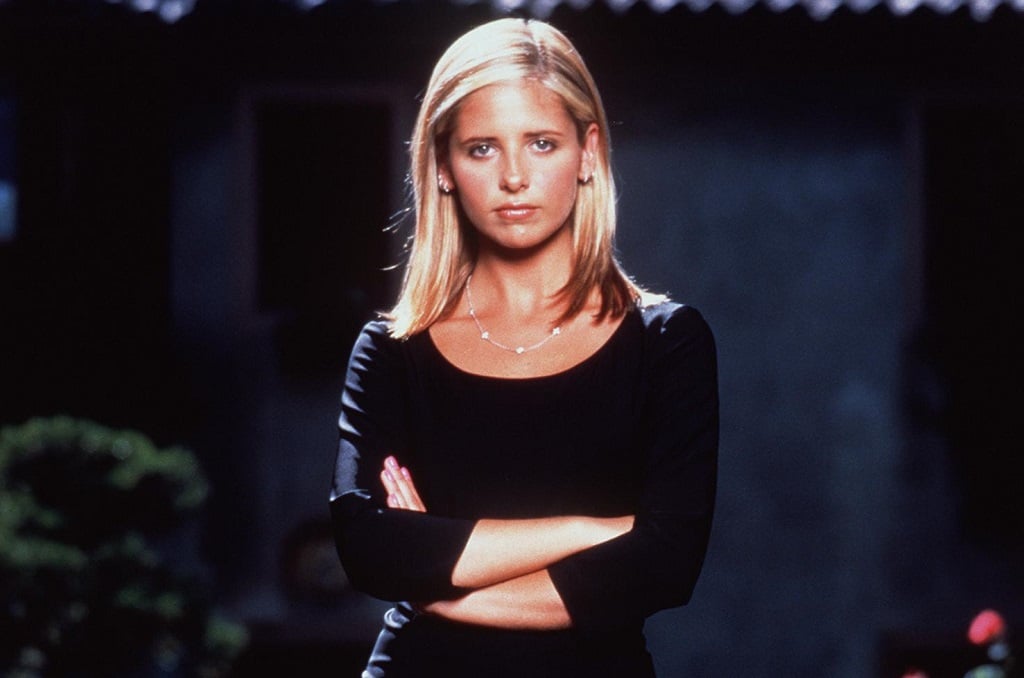 Gellar began portraying the titular character in Buffy the Vampire Slayer when the show premiered on the WB in 1997. At the time, she was best known as a Daytime Emmy winning actress for the soap opera All My Children. The series helped launch her career.
Buffy aired for seven seasons: Five on the WB, and two on UPN (prior to the two networks forming the CW). Gellar's heroine Buffy Summers battles vampires, obviously, along with many other supernatural beings. She even (very delayed spoiler alert) dies twice — but nothing can keep her down.
What has Gellar been up to since 'Buffy'?
While Buffy aired, Gellar launched her film career, starring in such turn-of-the-century hits as I Know What You Did Last Summer and Cruel Intentions. Around this time, she married her co-star from the former, Freddie Prinze Jr. Together, the couple has two children.
In the years since, Gellar has never found quite the same kind of success that she had with Buffy. She's starred in series like Ringer and The Crazy Ones. Gellar has also ventured into other areas, creating the healthy baking company Foodstirs.
This Instagram points to 'BTVS'
If you know anything about Buffy, or vampires in general, you know that the best way to kill a vampire is with a stake. Buffy used them a lot on the show, so Gellar got very good at wielding one. So her March 17, 2020 Instagram post should come as no surprise.
While enjoying some fresh air, Gellar found what appears to be a very long wooden stake. "Hmmmm…….. found this on my walk today," she captioned the photo. And we have to say, she looks pretty darn comfortable holding that thing.
The famous friends who chimed in
As you can imagine, the reaction was overwhelming. And alongside all of the fan comments, a few familiar names made their way in. "Run!" commented Gellar's former co-star, David Boreanaz. He portrayed the vampire with the soul, Angel, who is her love interest for a time.
"Glad you're saving the world from vampires," wrote former professional figure skater Michelle Kwan, adding an emoji of the mythical creature. Gellar's long-time friend and Cruel Intentions co-star, Selma Blair, also chimed in. "And the adventures begin. Can I be your sidekick?," she wrote. "For life," replied Gellar.
But BTVS fans may be most excited by this next comment. Michelle Trachtenberg got back into character as little sister Dawn Summers, writing, "Buffy what are we going to do now?" "I wish I knew," replied Gellar. While the actress is happy to entertain us during our self-quarantines, the message is clear: We need another kind of hero right now.