Why 'Burn Notice' Still Doesn't Need a Season 8
Some TV shows have a long-lasting impression on viewers, while others don't make the cut. Burn Notice turned into a hit series for the USA Network during its seven-season run. Though some popular TV shows are known for their cliffhanger finales, Burn Notice did the opposite, tying all the show's storylines into the final episode. Although fans were sad to see the series end, they were thrilled with the conclusion and agree that Burn Notice didn't need an eighth season after all. 
'Burn Notice' is a fan-favorite spy drama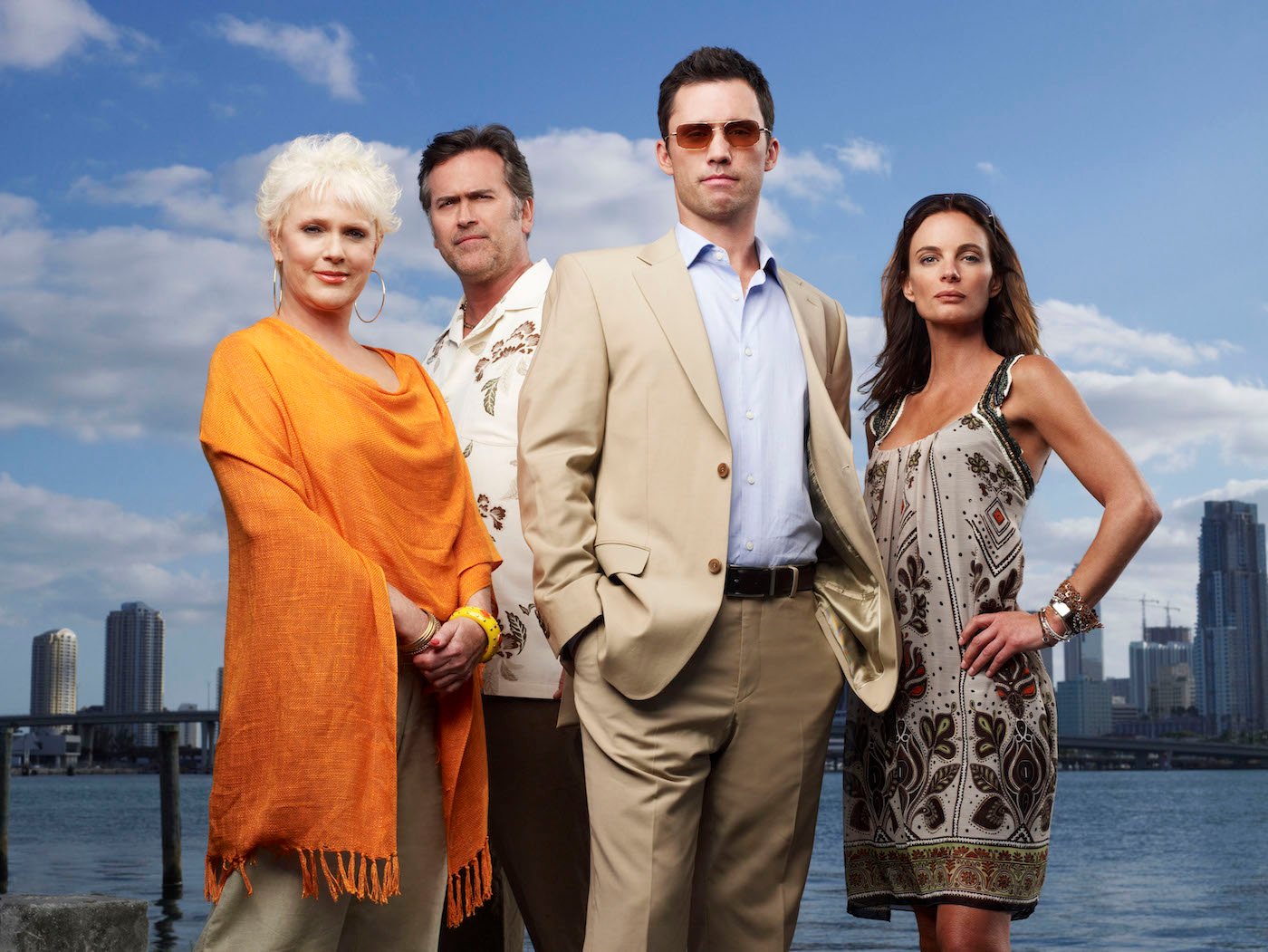 Created by Matt Nix, Burn Notice quickly became a fan favorite after hitting the small screen in 2007. The show is set in Miami, the hometown of Michael Westen. Westen, played by Jeffrey Donovan, is a spy working for the CIA. However, in the first episode, he gets "burned" in the middle of an operation in Nigeria, meaning he's no longer considered reliable. It leads to his shipment back to Miami.
Getting the burn notice leaves Westen without any connections, job history, or money, and all of his accounts are frozen. To cover his expenses, he teams up with former romantic partner Fiona Glenanne and old friend Sam Axe to work as a private investigator for locals as they strive to uncover who burned Westen.
The three work together to take down those responsible for the burn notice while nabbing a wide range of criminals, including gang members, murderers, arms traffickers, and mobsters. While Westen's mom, Madeline, at first seems to be a hindrance, she ends up assisting the team and makes the ultimate sacrifice in the end. A counterintelligence spy, whom Westen unknowingly burns while searching for classified information on a terrorist, ends up joining the team in Season 4.
During this action-packed show, the professionally trained operatives look danger in the eye, providing for binge-worthy content that still has fans rewatching the popular spy drama. 
Season 7 ended perfectly 
Burn Notice ended in 2013 with its seventh season. The creators announced the show was canceled. USA Network co-president, Chris McCumber, said, "Burn Notice has had an incredible run over the last six years, and we could not be more proud of the extraordinary talent both in front of and behind the cameras who have collectively made this show into one of the most popular and lauded shows on TV today," TheCinemaholic reported.
Though fans hated to see the show come to a close, they were impressed with its perfect ending. The finale of Burn Notice tied up all the storylines, giving fans the closure not to wonder what Season 8 would've entailed. 
The end for 'Burn Notice'
The nailbiting final episode sees Westen's team go to war with his "boss," James. Westen's CIA contact, Strong, is upset about screwing up the agency's plan of taking down James the criminal, leaving him and his team on their own to carry out their final mission.
Westen and Fiona head to an abandoned newspaper headquarters to find the hard drive with James' data to give to the CIA to take him down. However, James informs them of his plan of killing the couple along with Madeline, Charlie, and Jesse.
As Westen calls his mom to warn her of the incoming danger, she's already prepared to sacrifice herself to save Jesse and Charlie. After taking one last drag from her cigarette, she blows up the room as James' team enters.
Meanwhile, at the newspaper HQ, Westen and Fi appear to have the same fate. But we learn at their funeral that they escaped the explosion.
Finally, the show ends with an image of Westen, Fi, and Charlie cuddling on a couch in a cozy home. As for Sam and Jesse, signs points to their continuing the team's work as a duo.