Every Woman Who Was Romantically Linked to Burt Reynolds
When Burt Reynolds died at age 82, everyone remembered him as a movie star who "set out to have as much fun as possible on and off the screen — and wildly succeeded," according to The Hollywood Reporter. He was married twice, and he dated a series of women — many of whom are well-known in Hollywood.
Read on to discover all — or at least many — of the most notable women who dated Burt Reynolds.
1. Lori Nelson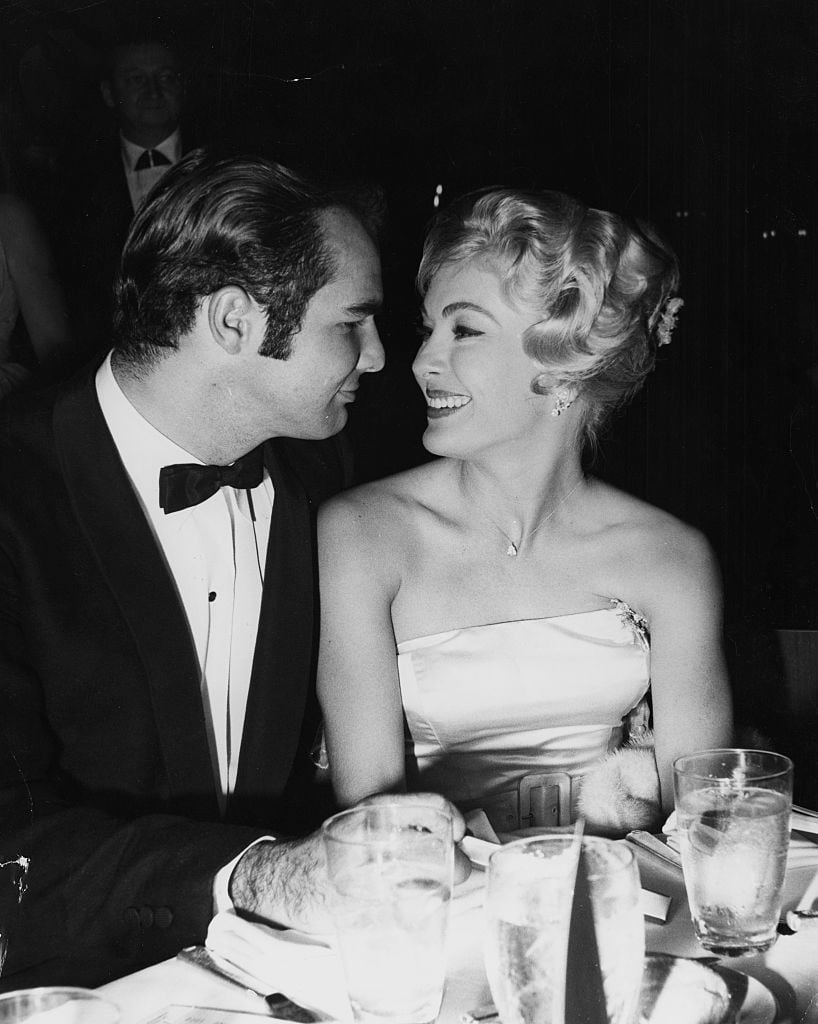 People reports that in 1960, Burt Reynolds was briefly engaged to scream queen Lori Nelson, who was known for 1955's Revenge of the Creature. But it's no wonder that the two never went through with the marriage: It doesn't sound like he was particularly enthusiastic about the prospect of making that commitment.
Three years later — three months before he tied the knot with Judy Carne, Reynolds reportedly said of the prospect of marriage, "I'm fighting it all the way."
2. Judy Carne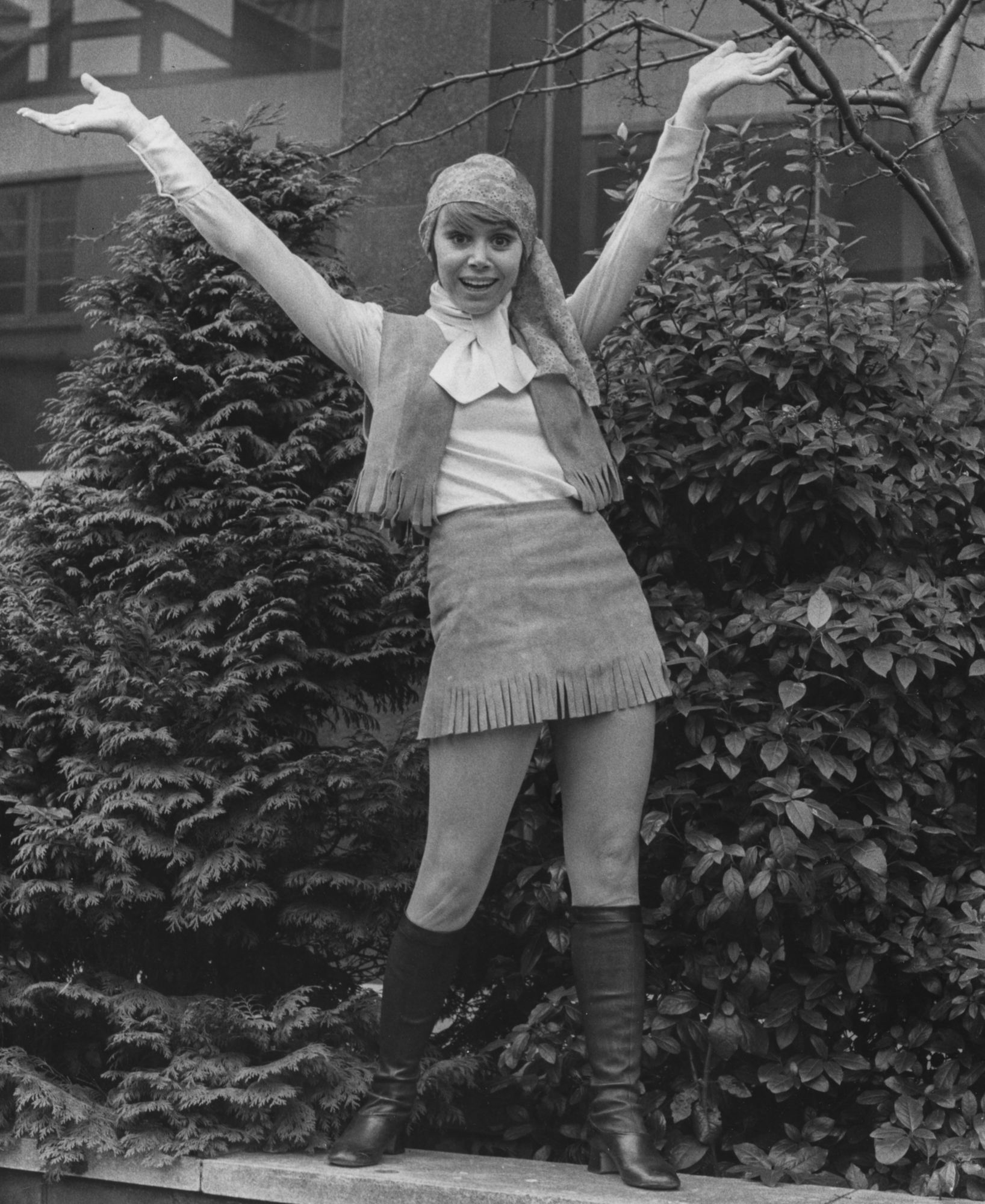 The Hollywood Reporter explains that Burt Reynolds was married to Judy Carne, known for NBC's Rowan & Martin's Laugh-In, from 1963 to 1966. According to The Washington Post, Carne appeared on '60s staples such as Gidget, I Dream of Jeannie, and The Patty Duke Show. They married after a six-month courtship. During their short marriage, she was best known as his wife.
And after her time as the "sock-it-to-me girl" on Laugh-In, she "spectacularly flamed out," the Post reports. "When she faced legal trouble in the late 1970s, however, her calls to Reynolds, then on top of the world after his appearance in Smokey and the Bandit, were not returned."
3. Inger Stevens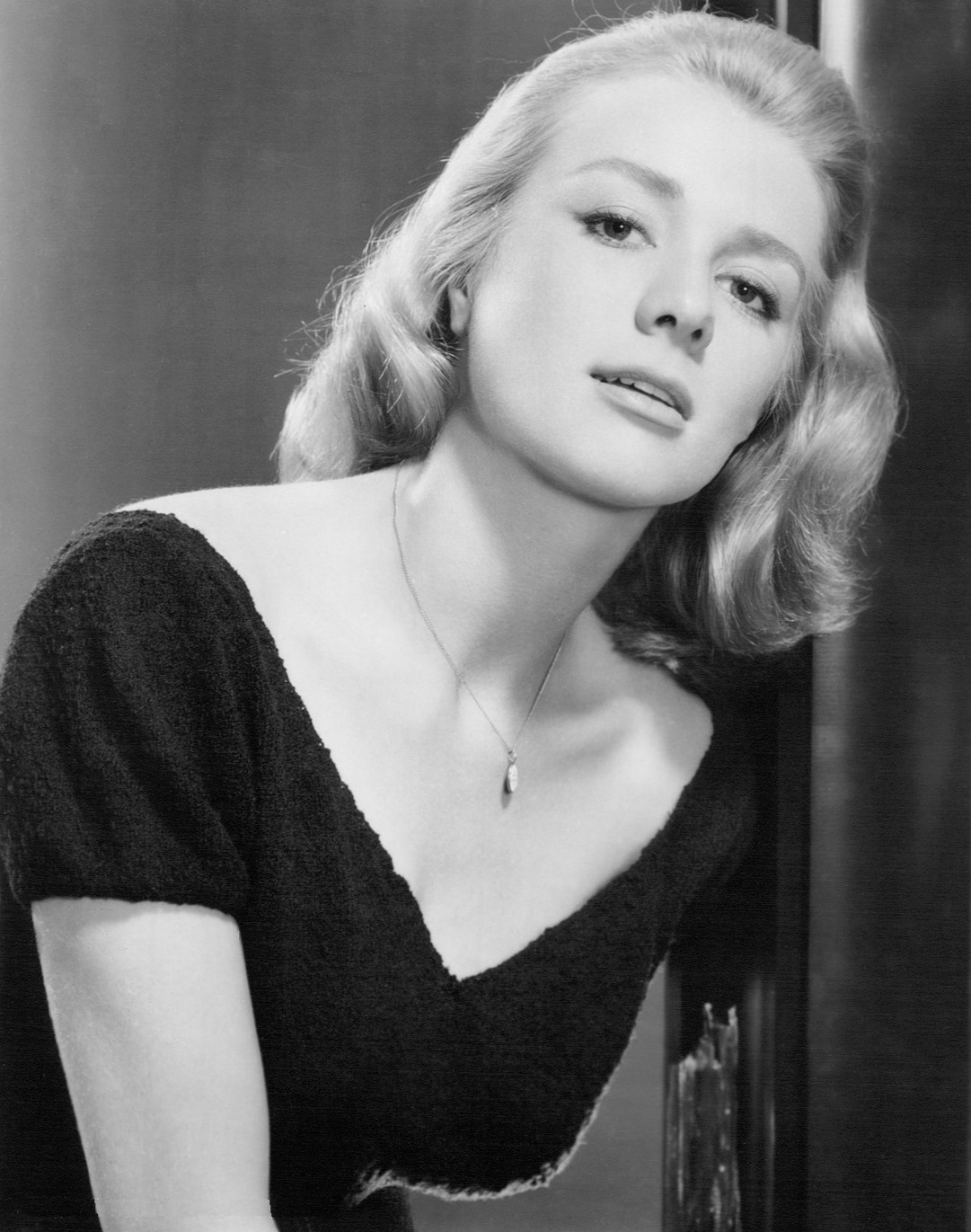 Inger Stevens, a Swedish-American actress, was also romantically linked to Burt Reynolds. She starred in Run Simon, Run opposite Reynolds. And the two shared "an off-screen relationship" around the time the film was released in 1970, a "whirlwind fling" that occurred during filming and would "run hot and cold," according to Classic Images.
People reports that Stevens was just one in a string of female celebrities — including Sally Field, Chris Evert, Dinah Shore, and Tammy Wynette — linked to Reynolds. However, Stevens died of a drug overdose in 1970, and Reynolds was the last co-star with whom she had an affair. But People reports that Reynolds has never spoken publicly about his relationship with the actress.
4. Mamie Van Doren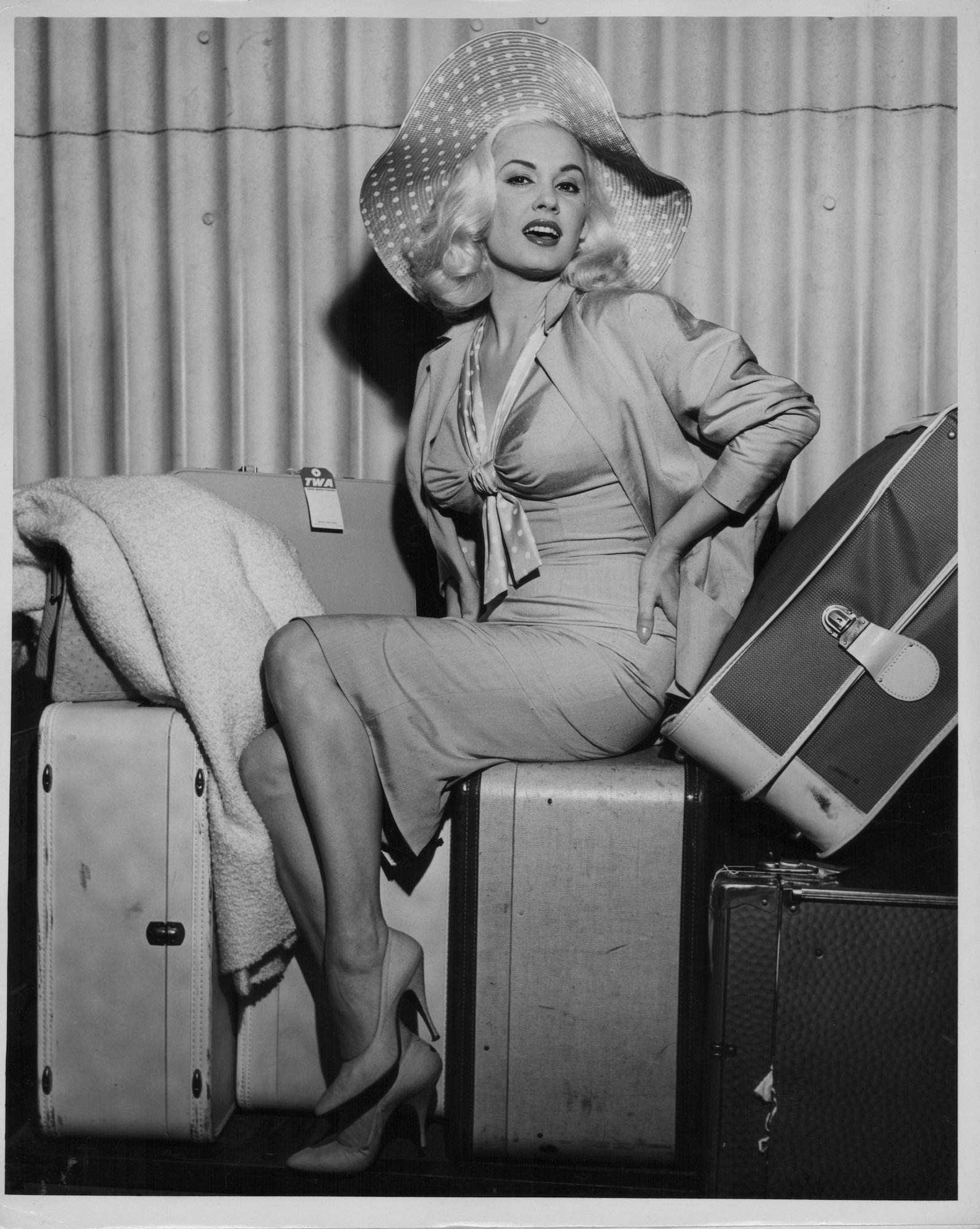 Mamie Van Doren, an American actress (and sex symbol), was also linked romantically to Burt Reynolds. The Los Angeles Times reports that Van Doren wrote in a book that "her transformation from Joan Olander to Mamie Van Doren took her into the arms of some of the best-known" men in Hollywood.
However, she didn't seem particularly impressed by the time she spent with Reynolds. According to the Times, she compared Burt Reynolds to a fast-food joint, characterizing him as "high on jive but low on substance."
5. Miko Mayama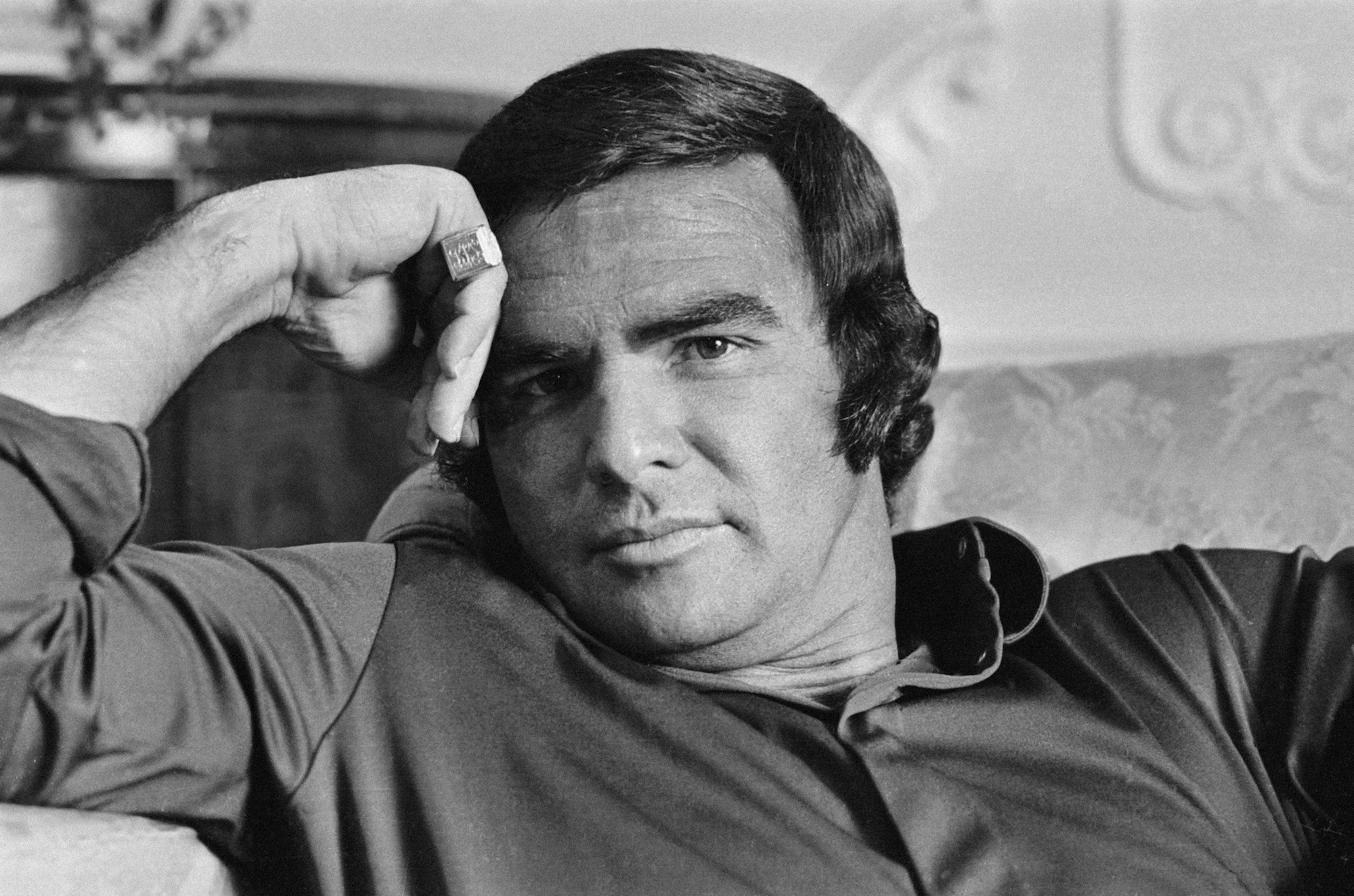 According to the Kiwi Report, Burt Reynolds dated and even lived with Japanese-American actress Miko Mayama early in his career. The duo starred together in the 1969 film Impasse. But unfortunately for Mayama, Reynolds soon met one of his great loves.
After meeting Dinah Shore on a talk show, Reynolds "immediately fell in love with her and couldn't deny his feelings," according to the Kiwi Report. "When he returned home from Palm Springs, where he had met Dinah, he told Miko that he was in love with someone else. Burt offered Mayama their beach house, $500 per week and his convertible Cadillac. Miko accepted and moved out that same day."
6. Dinah Shore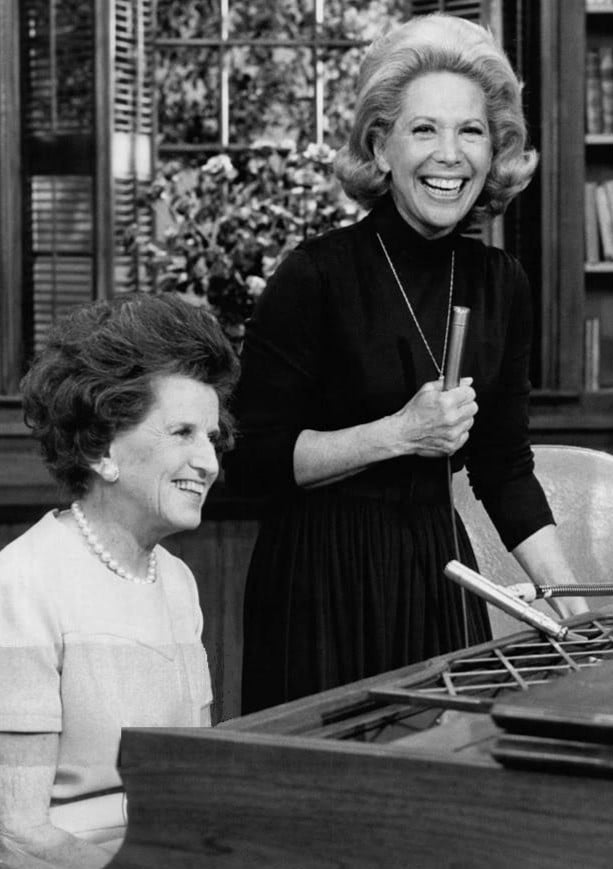 Burt Reynolds also had a relationship with Dinah Shore, a singer and TV personality who was 20 years his senior. The two dated in the 1970s,  after he appeared on her TV variety show Dinah's Place in 1971. They dated for four years but broke off the relationship when Reynolds realized that he wanted to have children. According to People, Reynolds seemed to look back fondly on the time that they spent together even decades later, and despite the age difference.
"There's nobody better," he said of Shore. "I never, ever heard her say anything bad about anybody. Ever. I don't know how she did it." He also said that he thought of Shore as he did of Sally Field — another great love of his life. "I moved on from them much too soon, and they probably moved on a little too late."
7. Lorna Luft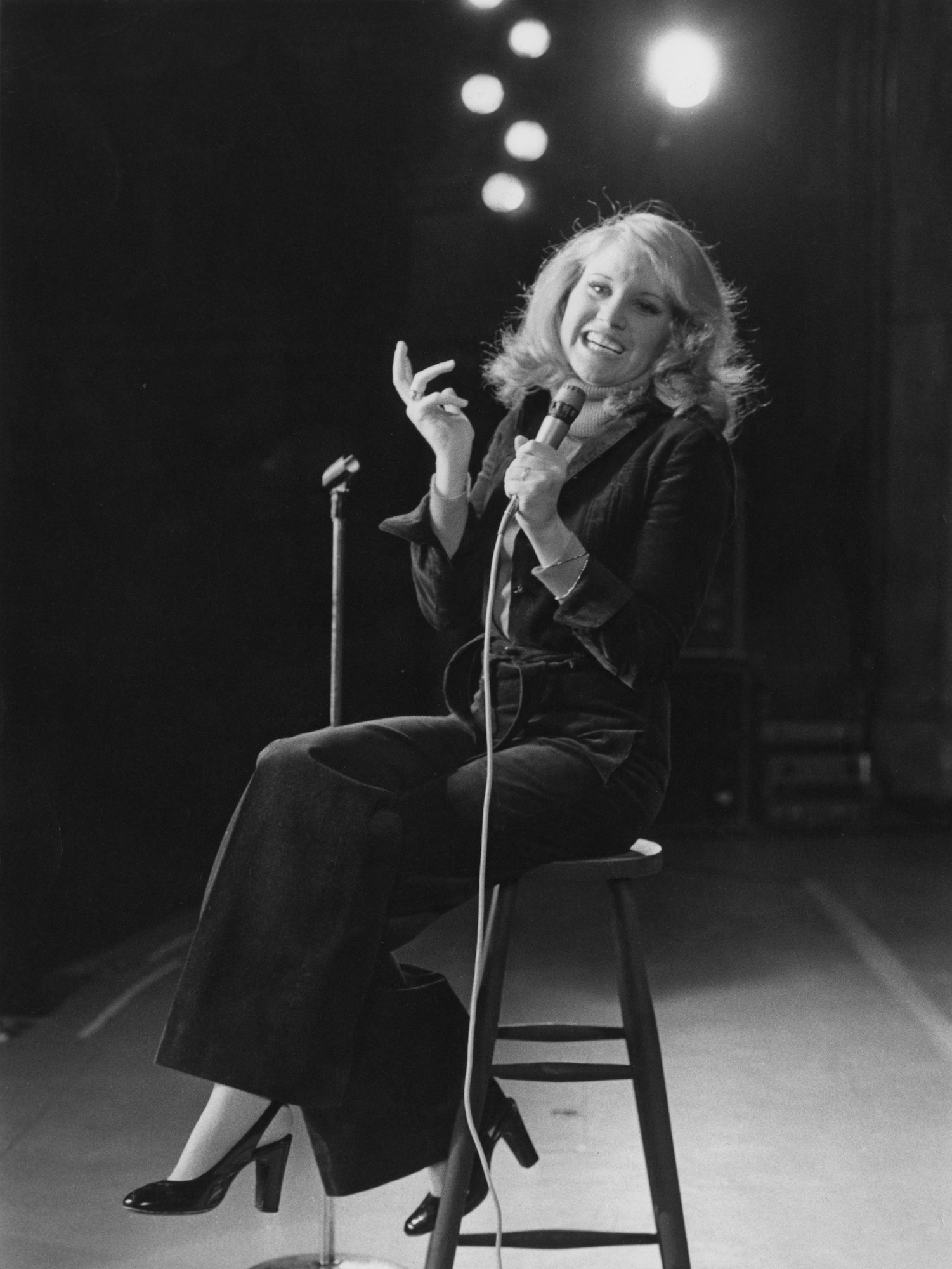 People reports that not long after Burt Reynolds and Dinah Shore broke up, Reynolds began wooing Lorna Luft, Judy Garland's daughter. And he had her half-sister, Liza Minnelli, to help him out.
Luft wrote in her 1998 autobiography, Me and My Shadows, that when news of their romance broke, "[We] were on the cover of every tabloid in America: 'Burt Dumps Dinah for Twenty-Year-Old.'"
8. Tammy Wynette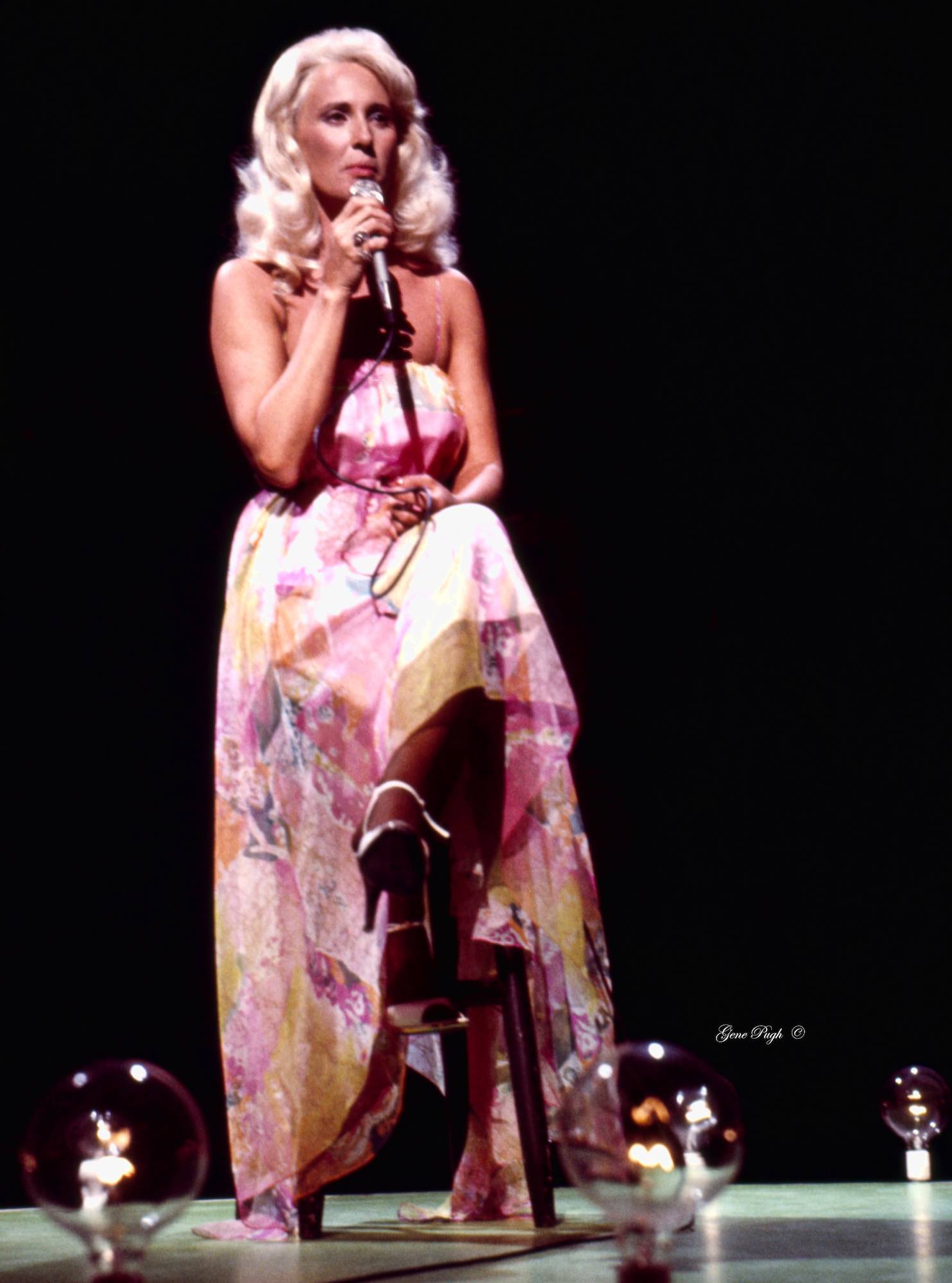 Burt Reynolds also dated Tammy Wynette, one of country music's best-known artists. NPR reports that Wynette was close friends with Loretta Lynn. And at one Los Angeles awards show, Wynette hid out in Lynn's dressing room. The reason why?
She was secretly dating Burt Reynolds at the time and didn't want to run into his other paramour. "She says, 'Now, you make sure I don't run into Dinah Shore.' I said, 'How come, Tammy?' She says, 'Well, I've been goin' with Burt.' I said, 'Oh, my God! A good friend you are to Dinah!' It was really funny. We didn't have no trouble that night, but Tammy left her hat. I've got it in the museum."
9. Chris Evert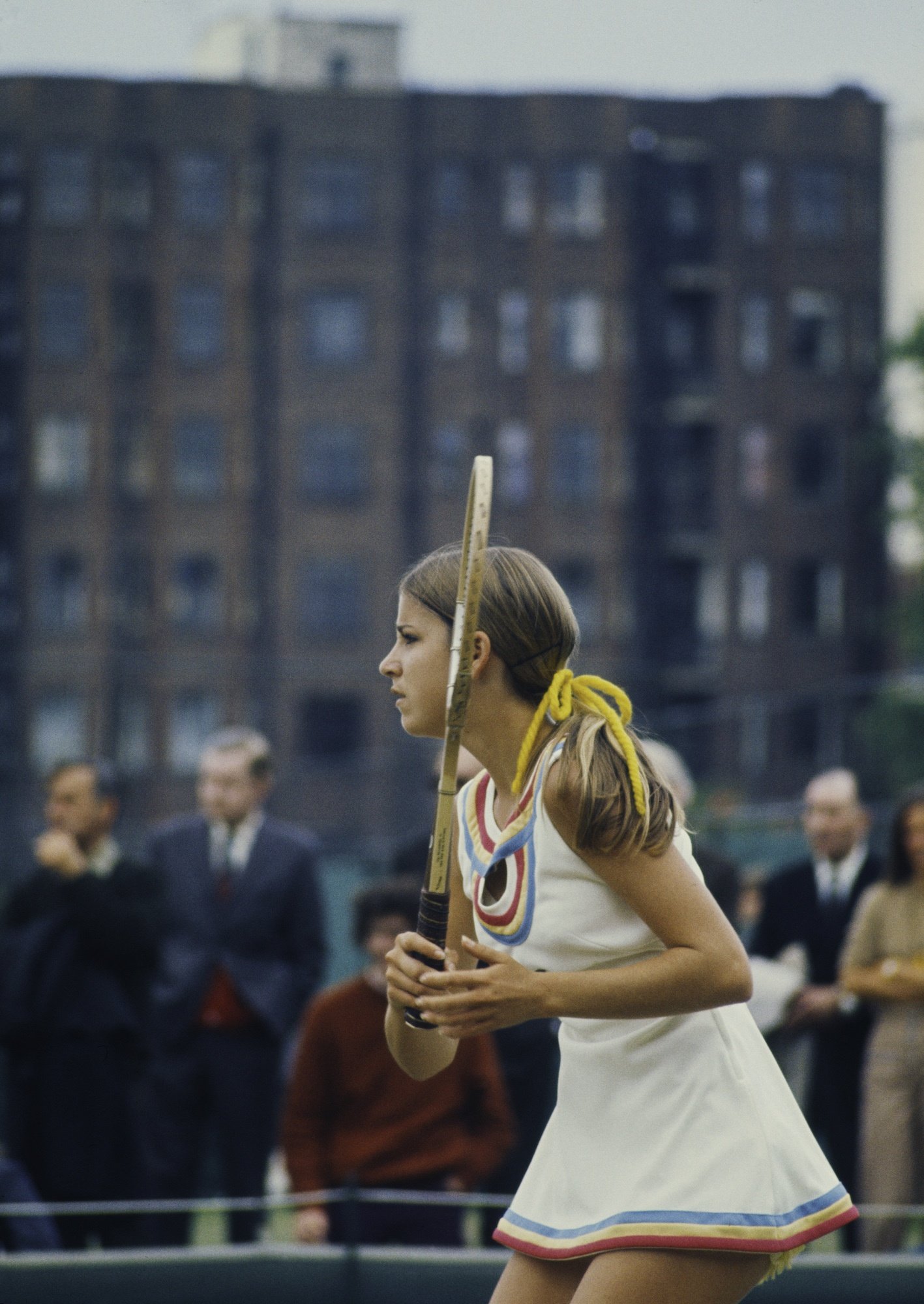 Tennis star Chris Evert also dated Burt Reynolds — despite her reservations about casual relationships. People reported in 1978 that Evert "has always been wary" of what the publication called "the casual philandering of life on the road." Evert explained, "It's a cinch to meet men, but tough to have a real relationship. Guys are either threatened by the idea of going out with Chris Evert, tennis star, or they like it too much."
People characterized Reynolds as "an important exception." Evert explained of their relationship in the 1970s, "A girl goes through a time in her life when an older, wiser man is very appealing, very good for her. If Burt likes you, he really takes good care of you. Successful women aren't a threat to him, and I think that's what attracted me to him."
10. Catherine Deneuve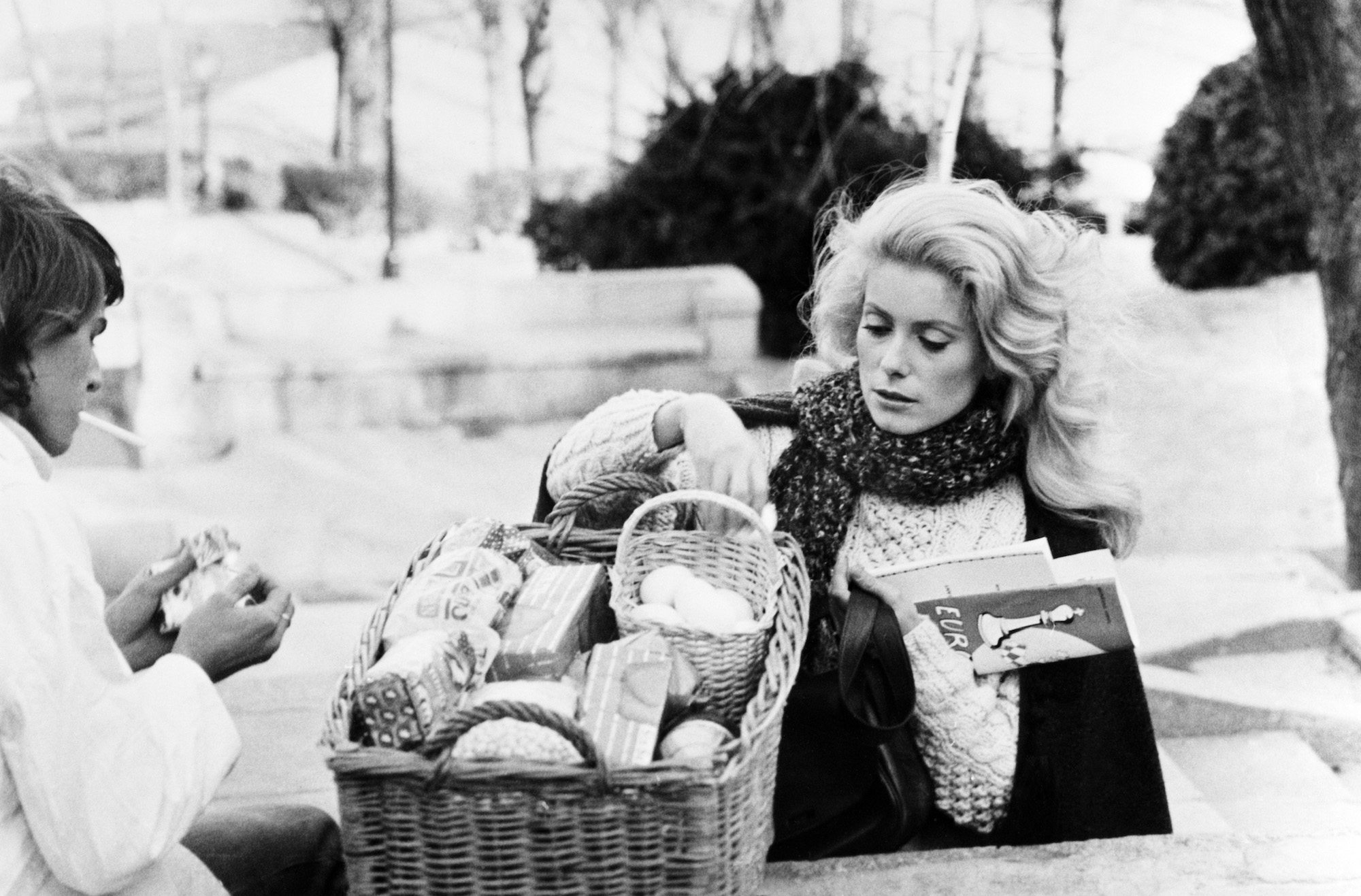 People reports that Catherine Deneuve, an iconic French actress, co-starred with Burt Reynolds in the 1975 thriller Hustle. The publication reports that the time they spent filming together "reportedly led to an off-screen affair" between the two co-stars.
Deneuve later told Variety that after she signed on to act in the film, she was pleasantly surprised by her coworkers. "When I was in Hustle by Robert Aldrich I had been warned. He had a reputation for being cranky, very difficult with actors; but he behaved very well with me. My partner [in the film] Burt Reynolds was also very likable, he had a great sense of humor."
11. Sally Field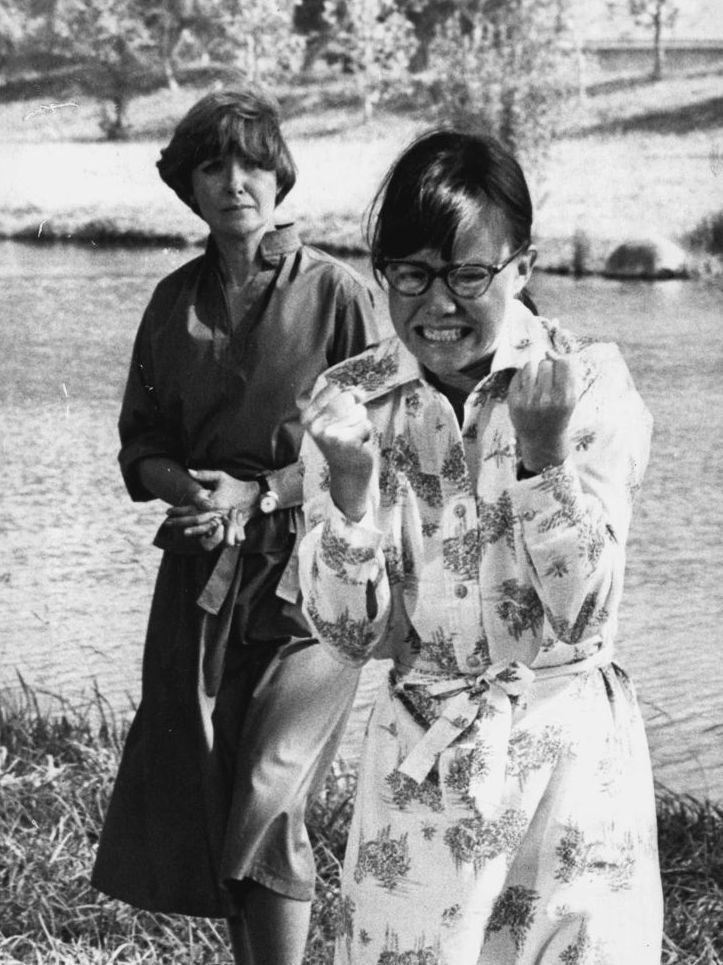 People reports that Burt Reynolds met Sally Field on the set of Smokey and the Bandit in 1977. The two began dating, starred in four films together, and remained together for nearly five years before calling it quits. USA Today reports that in his memoir, Reynolds referred to their failed relationship as "the biggest regret of my life." He blamed himself for not making it work. "I would've been better when I was grown up and a lot more mature. I was pretty wild," he wrote.
Field released a statement after Reynolds' death, "There are times in your life that are so indelible, they never fade away. They stay alive, even forty years later. My years with Burt never leave my mind. He will be in my history and my heart for as long as I live. Rest, Buddy."
12. Farrah Fawcett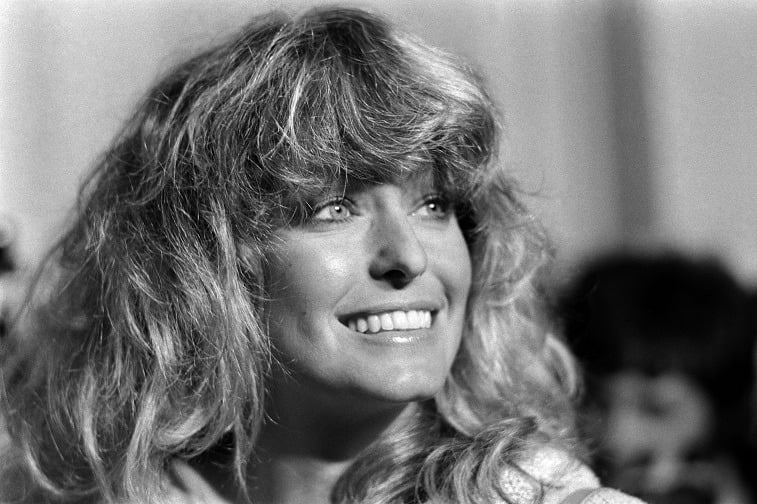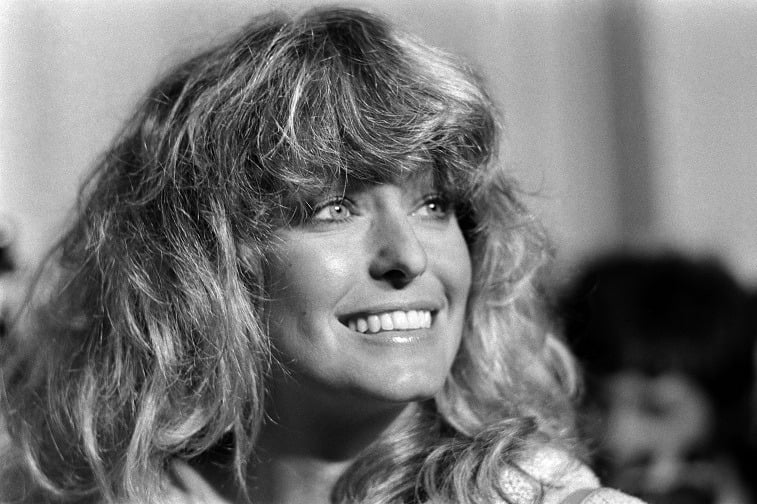 Actress Farrah Fawcett is another of the many women romantically linked to Burt Reynolds. Kiwi Report explains that more than 20 years elapsed between Reynolds' divorce from his first wife, Judy Carne, and his marriage to his second wife, Loni Anderson. Fawcett is one of the women whom Reynolds dated in between his two marriages.
Together, they starred in the 1981 film The Cannonball Run.
13. Goldie Hawn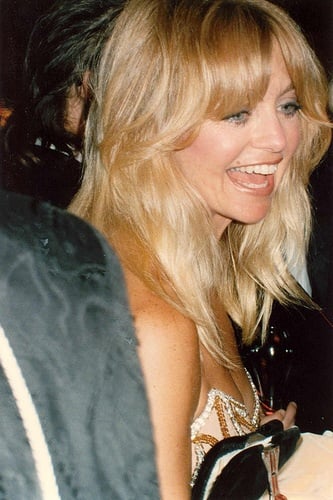 Burt Reynolds and Goldie Hawn starred together in the 1982 film Best Friends and reportedly dated. The Mirror reports that "by his own admission," Burt Reynolds "hopped from bed to bed, dating beauties from Farrah Fawcett to Goldie Hawn. But the medallion man image quickly went out of fashion, and just as the serial womanizer was rumored to have AIDS, his career nosedived."
Reynolds later explained, "I was surprised a lot of women didn't say, 'Have you been tested, because you should be?' I jumped from one to the other, and I certainly could have handled those situations­ better." However, Hawn still had some kind words for her late co-star. Hollywood Life reports that she captioned an Instagram post in his memory, "There is only One Burt Reynolds. One! I loved our time our laughs and fun. Now your angels will giggle at your silly jokes as they hold you lightly as you rest dear one."
14. Loni Anderson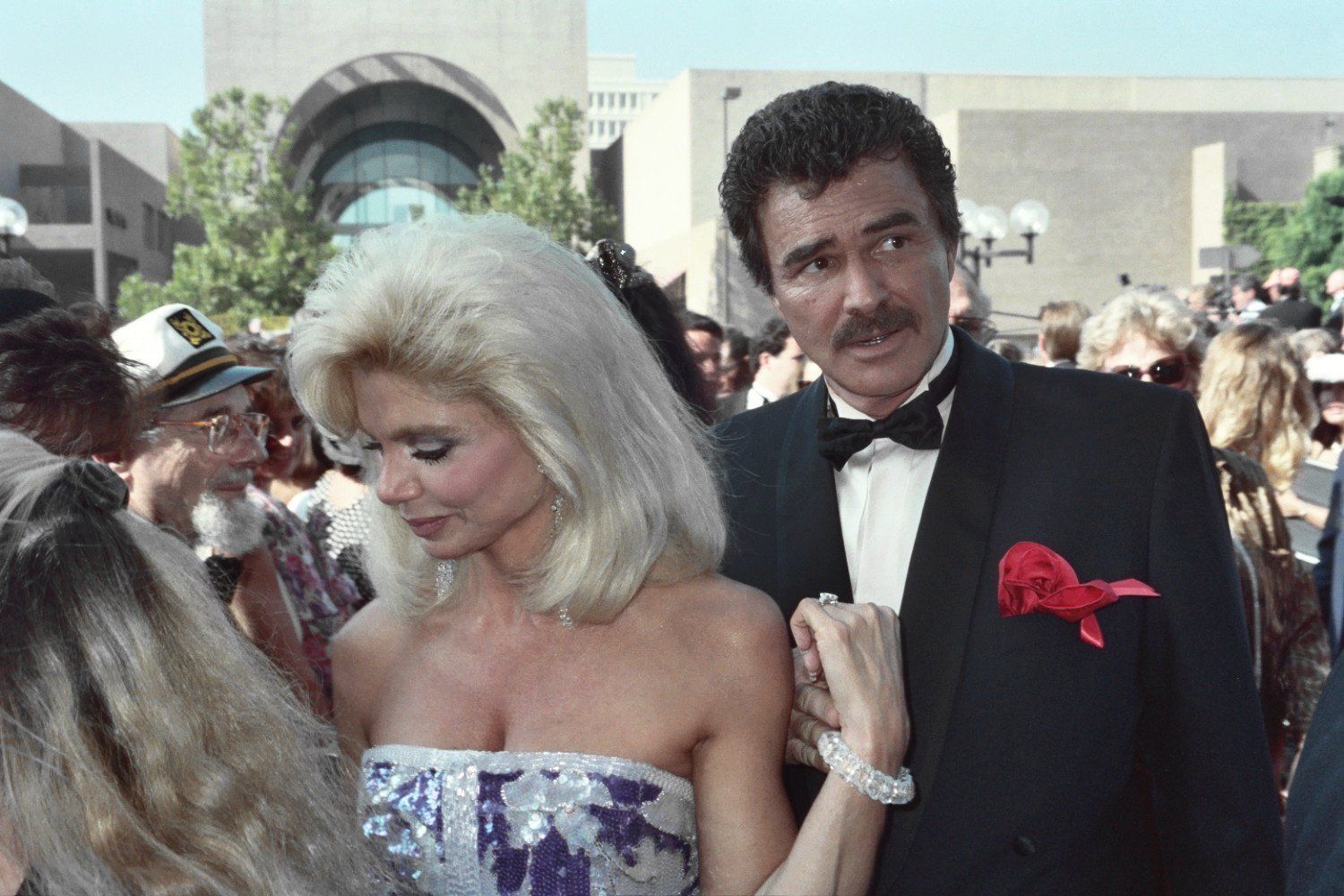 Burt Reynolds was married to Loni Anderson, best known for the CBS sitcom WKRP in Cincinnati, from 1988 to 1993, during which time they adopted a son. And, like Reynolds' first marriage, his second was "tempestuous," according to The Hollywood Reporter. Anderson said that Reynolds was physically abusive, and their breakup and divorce became very public. Reynolds told People that the marriage was "a really dumb move on my part." He said, "I should have known that you don't marry an actress."
USA Today reports that when the couple split, "Their messy divorce was tabloid fodder in the 1990s, even spurring Princess Diana to send Reynolds a thank-you note for 'keeping her off the cover of People magazine.'" After their divorce, he filed for bankruptcy protection, with debts totaling $10 million. It took them 22 years to sever all financial ties. Reynolds seemed to regret the whole marriage. He once told The New York Times, "I've had an affair [on the set] with two women in 50 years. Sally Field and my ex-wife [Loni Anderson]. Should have married the first one and not the second one."
15. Pamela Seals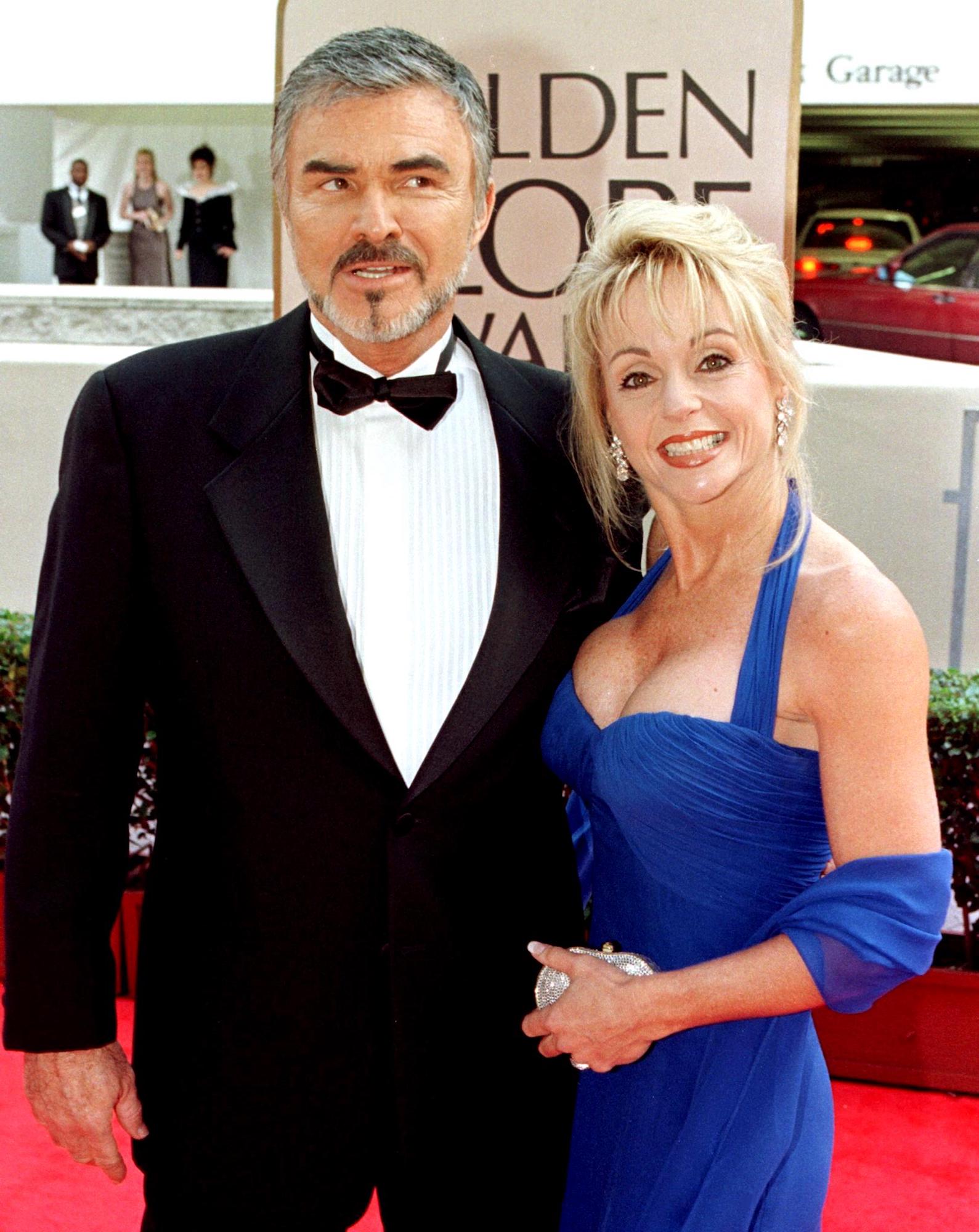 Burt Reynolds also dated former cocktail waitress Pamela Seals. Anderson claimed that Reynolds began seeing Seals while they were still married. People reports that Burt Reynolds and Pamela Seals remained romantically involved for ten years.
After their relationship came to an end in 2005, Reynolds accused Seals of trying to blackmail him by threatening to "spread false reports of physical and verbal abuse and prescription medication abuse." The next day, Seals filed a case of her own, seeking half of the assets that Reynolds accumulated during their relationship. The two settled cases against one another in 2005.
Read more: Everything We Know About the Final Role That Burt Reynolds Never Shot
Check out The Cheat Sheet on Facebook!