Busy Philipps Celebrates 20-Year Friendship With Michelle Williams: 'There's No One I'd Rather Weather All the Storms With'
Actor Michelle Williams turned 40 on September 9, 2020. While she doesn't use social media, her long-time best friend, actor Busy Philipps, celebrated the day with a sweet tribute to her pal and former co-star. Here's what she wrote about Williams and shared with the world.
Busy Philipps and Michelle Williams' friendship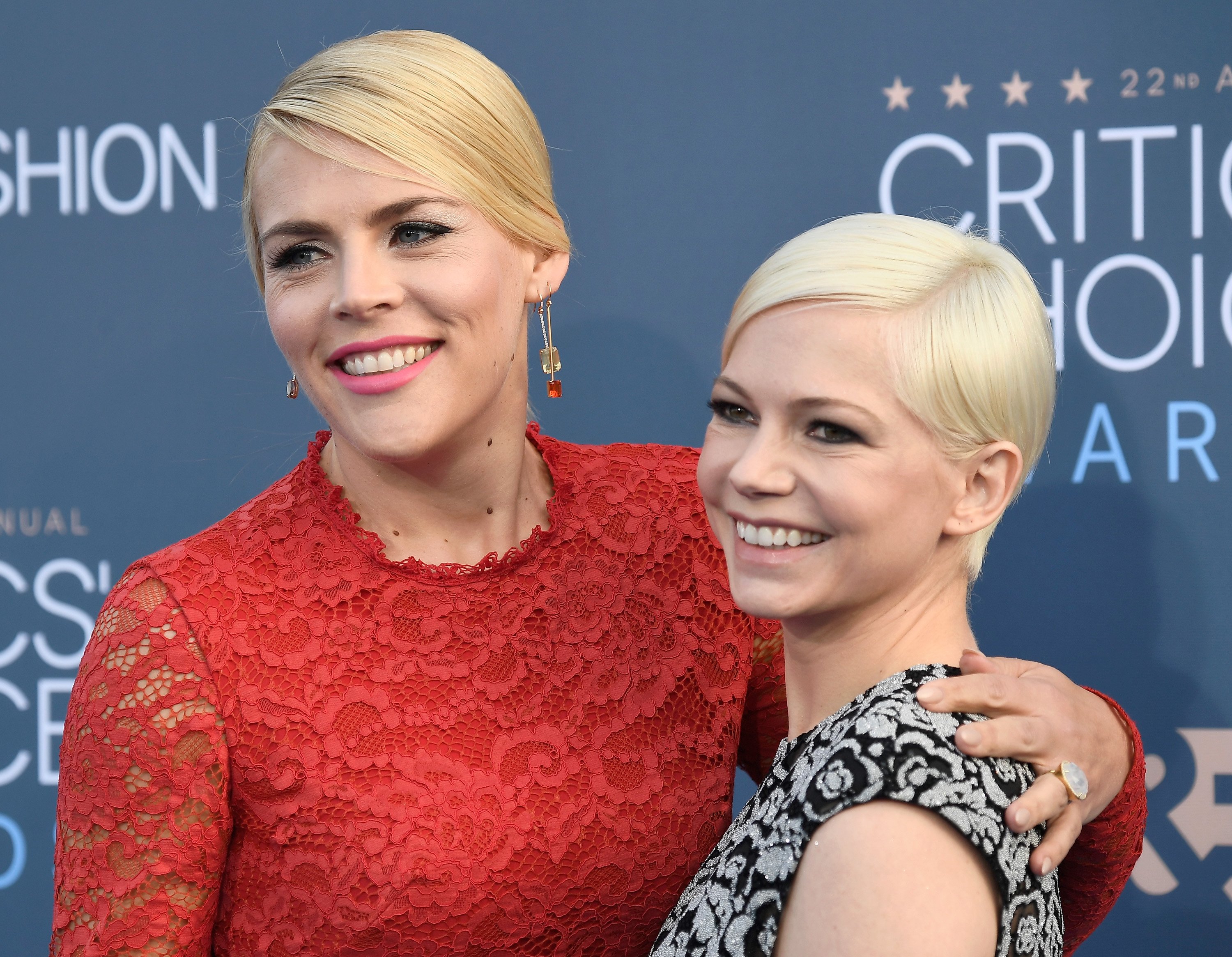 Philipps and Williams have exhibited just how close they are for many years now. After splitting from her Brokeback Mountain co-star, Heath Ledger, Williams began to bring Philipps as her date to award shows and industry events, a tradition that's still alive to this day.
The actors have remained friends through thick and thin. Philipps was there for Williams when Ledger passed away in 2008, and again after her split from musician Phil Elverum after a brief marriage. Williams even made an appearance on Philipps' comedy series Cougar Town in 2013.
They met on the set of 'Dawson's Creek'
Williams' cameo was notable because it was her first TV gig in a decade. She left the small screen for film following the end of the series that made her famous, Dawson's Creek. Coming back to TV for Philipps made it a full-circle moment, as the two met when Philipps joined the WB hit in 2001.
"It was like, you know, how people say love at first sight? We had that thing. We had that friend connection," Philipps told Entertainment Weekly in 2018, calling it "an immediate love for each other that's continued over the years." Williams added that Philipps "was my first real friend I ever had."
Philipps commemorated Williams' birthday 
On September 9, Philipps shared photos of Williams to mark the special occasion. "I can't believe my best friend is 40. We met 20 years ago, which makes no sense because we're still 27. I really wish I could be with my friend tonight celebrating how special and incredible and brilliant she is."
"And to tell her in person how I'm eternally grateful that we met all those years ago because there's no one I'd rather weather all the storms with and celebrate all the wonderful things with and cry and cry and laugh and laugh and drink and not drink with," Philipps continued. She ended, "Happy birthday, M. I love you."
Where do Williams and Philipps live?
Why can't the pair spend Williams' birthday together? The coronavirus (COVID-19) pandemic has put a hold on recreational travel for most, especially when it comes to airplanes. And for Williams and Philipps, that's how they'd have to get one another, as they have a bi-coastal friendship.
Philipps lives in Los Angeles with her husband, screenwriter Marc Silverstein, and their two children, Birdie and Cricket. Williams, meanwhile, is a Brooklyn staple, dating back to when she was with Ledger. In addition to her home there with husband Thomas Kail, she lived in Upstate New York with her daughter, Matilda, for years.