Busy Philipps Addresses Rumors of a 'White Chicks' Sequel in March 2020
We're living in a time of revivals, remakes, and the like. From the Friends reunion to Gossip Girl 2.0, early '00s nostalgia is at an all-time high. This comes as no surprise to actor Busy Philipps, who was just beginning her career at that time. Her role in White Chicks is one she is often asked about. And in a recent Instagram Live chat, she spoke to her fans about whether she's be interested in joining a potential sequel. Here's what she had to say.
Actress Busy Philipps got her start in TV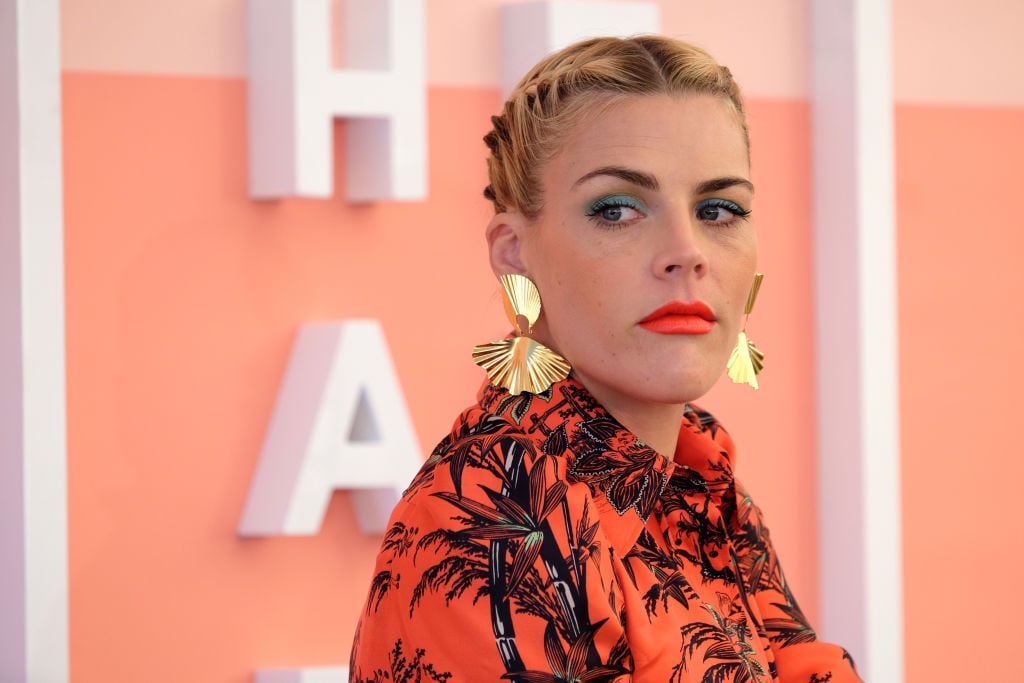 Philipps has had quite a career on the small screen. She first starred in the short-lived but beloved comedy Freaks and Geeks as Kim Kelly. She then joined the cast of the teen drama Dawson's Creek as Audrey Liddell, remaining on the series through its 2003 finale. (That's where she met her Oscar-nominated best friend, Michelle Williams).
Over the years, Philipps has had a number of notable recurring roles in series such as ER, Terminator: The Sarah Connor Chronicles, and Unbreakable Kimmy Schmidt. She also starred in the popular sitcom Cougar Town as Laurie Keller.
One of her first films was 'White Chicks'
Though she's probably best known for her TV work, Philipps has also been a part of a number of popular films such as Made of Honor, He's Just Not That Into You, and I Feel Pretty. But it seems as though the movie she's most recognized for is still the 2004 comedy White Chicks.
The film stars Shawn and Marlon Wayans (and is directed by their brother, Keenen Ivory Wayans) as FBI agents who impersonate two young white women. Philipps portrayed Karen Googlestein, one of the friends of the these women, who they have to keep up appearances for.
A sequel has been in the works for years
Despite its negative reviews, White Chicks has becoming something of a cult favorite over time. And rumors of a sequel have been circulating for years. One was initially announced in 2009, but later was said to be canceled. Then, in 2018, there were even more rumors. But still, nothing happened.
In 2019, star Terry Crews spoke on Watch What Happens Live, saying, "I actually got with Shawn [Wayans] and he was like, 'Man, we're doing it, we're getting it going.'" But his brother put the breaks on days later, sharing the above Instagram post saying, "we still don't have a deal in place."
Philipps weighs in with a title suggestion
Months before that, Philipps paid tribute to the film on her talk show Busy Tonight. She invited co-stars Jaime King, Brittany Daniel, and Jessica Cauffiel on in order to recreate their epic dance battle. And in 2020, she did an Instagram Live Story, in which she was asked about a sequel.
"Marlon keeps saying he's gonna do it!" said Philipps. She joked that, given how much time had passed, the sequel's title would be Old White Chicks. So Wayans brothers — it looks like she's in! What are you waiting for?