Busy Philipps Once Said 'It Was Hard to Connect' With This 'Dawson's Creek' Co-Star
'Dawson's Creek' star Busy Philipps didn't have the greatest time on set. Here's who she couldn't connect with.
Dawson's Creek, the popular TV show of the late 90s and early aughts became a cultural landmark over the years. From the meme of Dawson (James Van der Beek) ugly crying to the eternal debate of whether fans side on Team Pacey or Team Dawson, the series firmly secured its place in pop culture. However, not all of the drama occurred while the cameras rolled. In fact, Busy Philipps had a hard time making friends at all.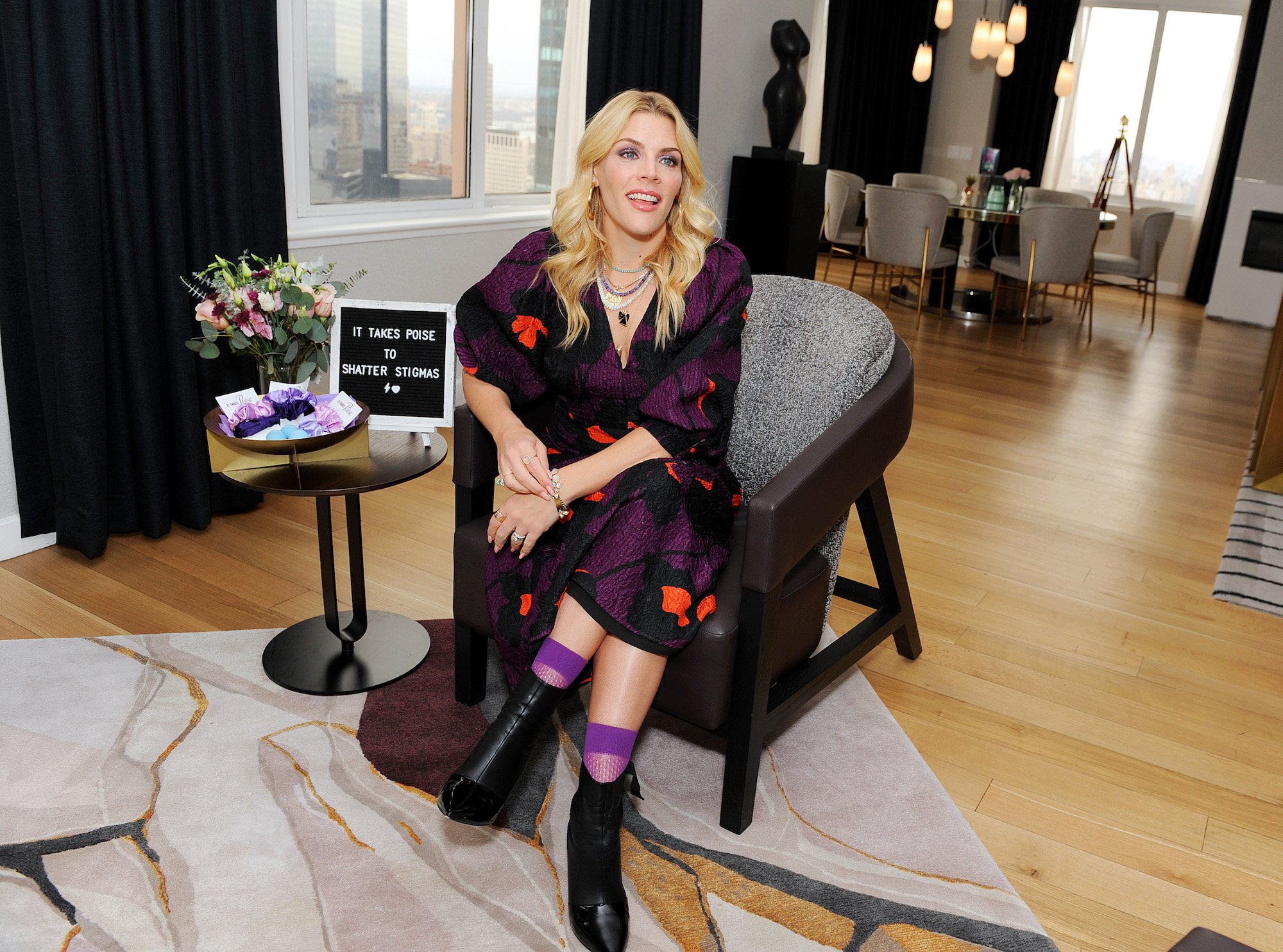 Busy Philipps didn't join the 'Dawson's Creek' cast until season 5
Some of the most attractive teens working in Hollywood filled the cast of Dawson's Creek. Katie Holmes starred as Joey Potter, Van der Beek as the titular Dawson, Joshua Jackson as Pacey Witter, Kerr Smith as Jack McPhee, and Michelle Williams as Jen Lindley. The teens navigated the twists and turns of high school together in the small town of Capeside before most of them headed off to the same college. (Because, of course, they all ended up in Boston together.)
At college in Boston, the group befriends Busy Philipps' character, Audrey Liddell, after she's assigned as Joey's roommate at Wentworth College. Audrey naturally gravitated more toward Jen than Joey, and the two became fast friends on set and in real life. However, Philipps' 2018 memoir mentioned how Williams was one of her only friends.
Busy Philipps talked about an 'intense dynamic' on the set of 'Dawson's Creek'
Coming into a show in the middle of its run wasn't an easy task. Plus, Philipps came to Dawson's Creek after her run on Judd Apatow's Freaks and Geeks. On that set, Philips explained in her memoir This Will Only Hurt a Little, "everyone hung out all the time," but things were different on the set of Dawson's Creek.
"Maybe that was how it had been when the show first started, but by the fifth season, when I showed up, the main cast didn't really hang out together that much and they obviously had some fairly intense dynamics going on." Philipps writes.
The actor also writes about her relationship with Homes in the memoir. While the two would occasionally sneak a cigarette together, Philipps ultimately admits she "had a hard time really connecting with her."
Busy Philipps also talked about the 'body shaming' on set
Philipps also mentions the amount of body shaming she experienced on the set of Dawson's Creek. This included even the moles on her neck and face.
"I guess the network and producers don't like all these moles on you, so we're supposed to cover them up. Although I've never had to do that, and it seems insane," a Dawson's Creek makeup artist allegedly said.
The body shaming didn't stop with the makeup department either. "Wardrobe was really disheartening. The woman looked at my body skeptically. 'Hmmm. I think the trick with you will be to just accentuate your chest and push up your boobs and maybe show your legs, and then just try to hide from here' – she pointed to right under my boobs – 'to here' — She pointed to right above my knees."
Philipps appeared in 46 episodes of Dawson's Creek before the show went off the air in 2008. The series is currently streaming on Netflix and Hulu.