You Can Buy a Slice of 40-Year-Old Cake From Prince Charles and Princess Diana's Wedding
Four decades ago one of the most famous royal weddings took place when Prince Charles married Princess Diana. The event, which was dubbed the "wedding of the century," was held on July 29, 1981, at St. Paul's cathedral in front of about 3,500 guests. More than 750 million others tuned in from around the world to watch the future king and his bride say "I do."
While the Prince and Princess of Wales' marriage didn't mirror a fairy tale, their wedding was like something out of a storybook. Most of us can only dream that we were there that day but now you can feel like you did attend their nuptials by snagging a piece of their wedding cake. Here's how you can get your hands on a slice of 40-year-old cake.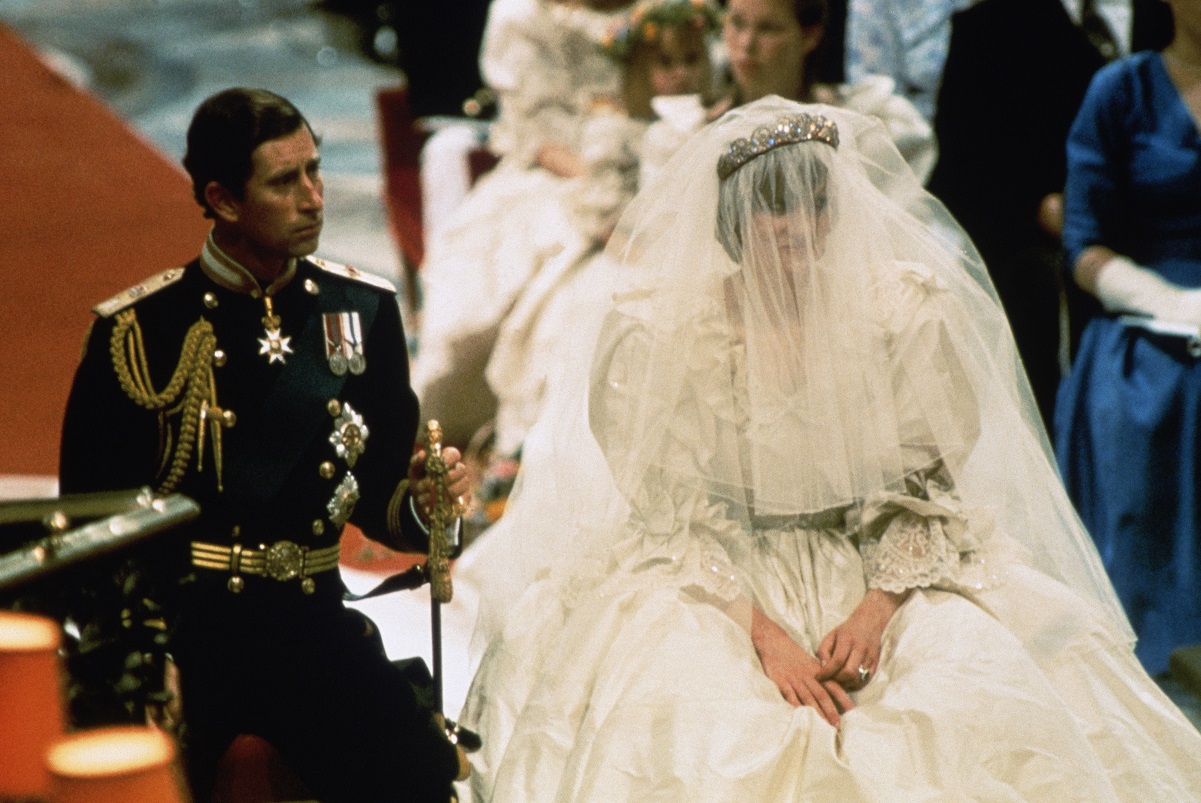 A private reception with lots of cake followed the 'wedding of the century'
Immediately following the prince and princess' wedding ceremony a "wedding breakfast" was held at Buckingham Palace.
At the private reception, 120 guests dined on brill in a lobster sauce as well as chicken stuffed with fine lamb mousse and traditional strawberries with cream. In addition, there were more than 20 different wedding cakes for attendees to enjoy.
Charles and Diana's official wedding cake was made by David Avery, the head baker at the Royal Naval cooking school, who made two identical cakes in case one got damaged. There was also a fruit cake, which was five feet high and weighed a whopping 225 pounds. It was decorated with Prince Charles' coat of arms, the Spencer family crest, and a variety of flowers.
A slice of wedding cake served at Prince Charles and Princess Diana's reception can be yours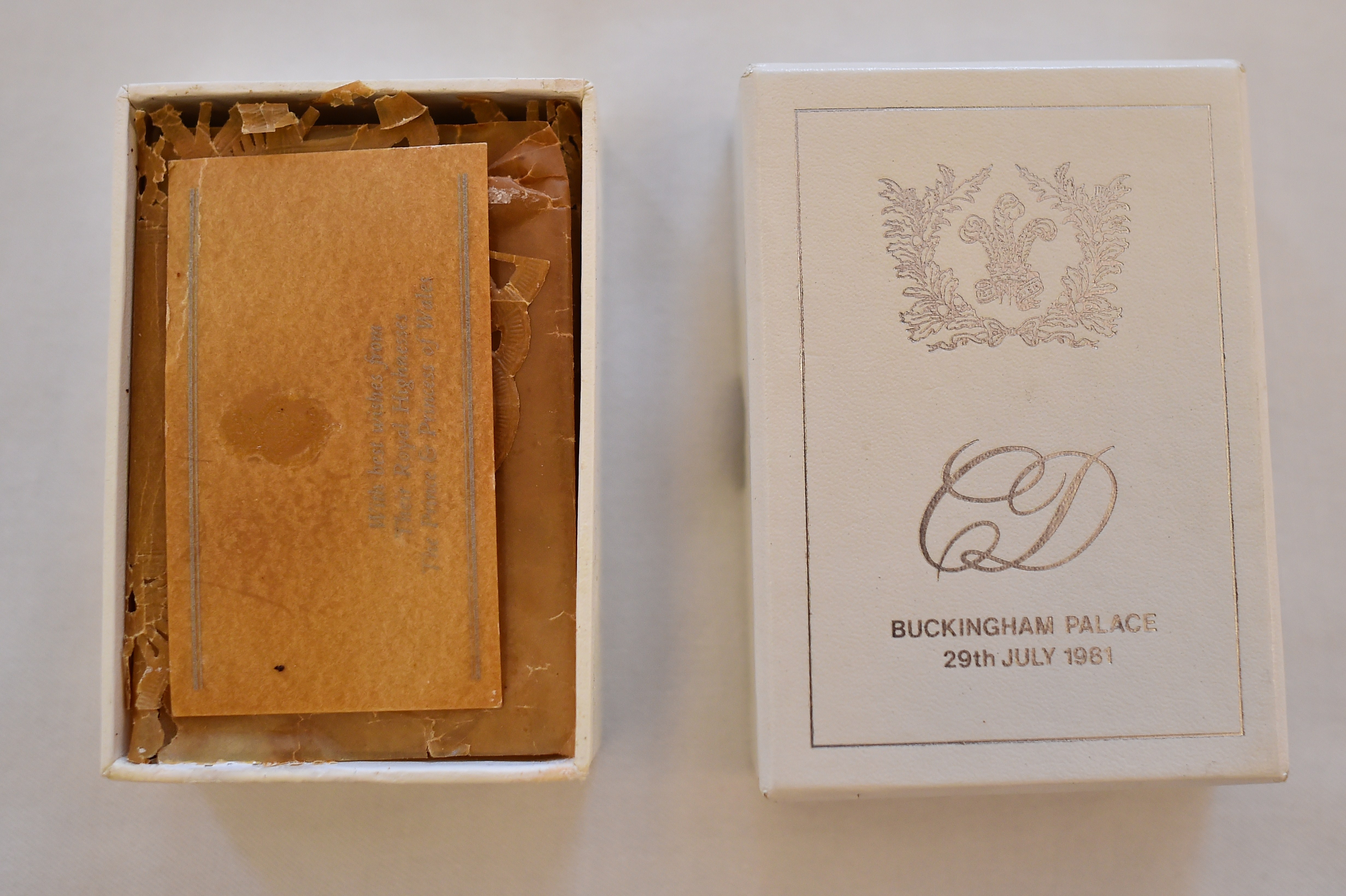 If you want to feel like you were a part of the "wedding of the century," well here's your chance. A piece of cake that was served at their reception is being auctioned off.
The BBC reported that the slice was given to Moyra Smith, who was a member of the Queen Mother's household at Clarence House. She preserved the topping along with its cling film. "It appears to be in exactly the same good condition, but we advise against eating it," Chris Albury from Gloucestershire's Dominic Winter Auctioneers warned.
Smith's family previously sold the piece of cake to a collector in 2008. The slice is expected to go for over $600 and will be auctioned off on Aug. 11.
The cakes served at Charles and Diana's son Prince William's reception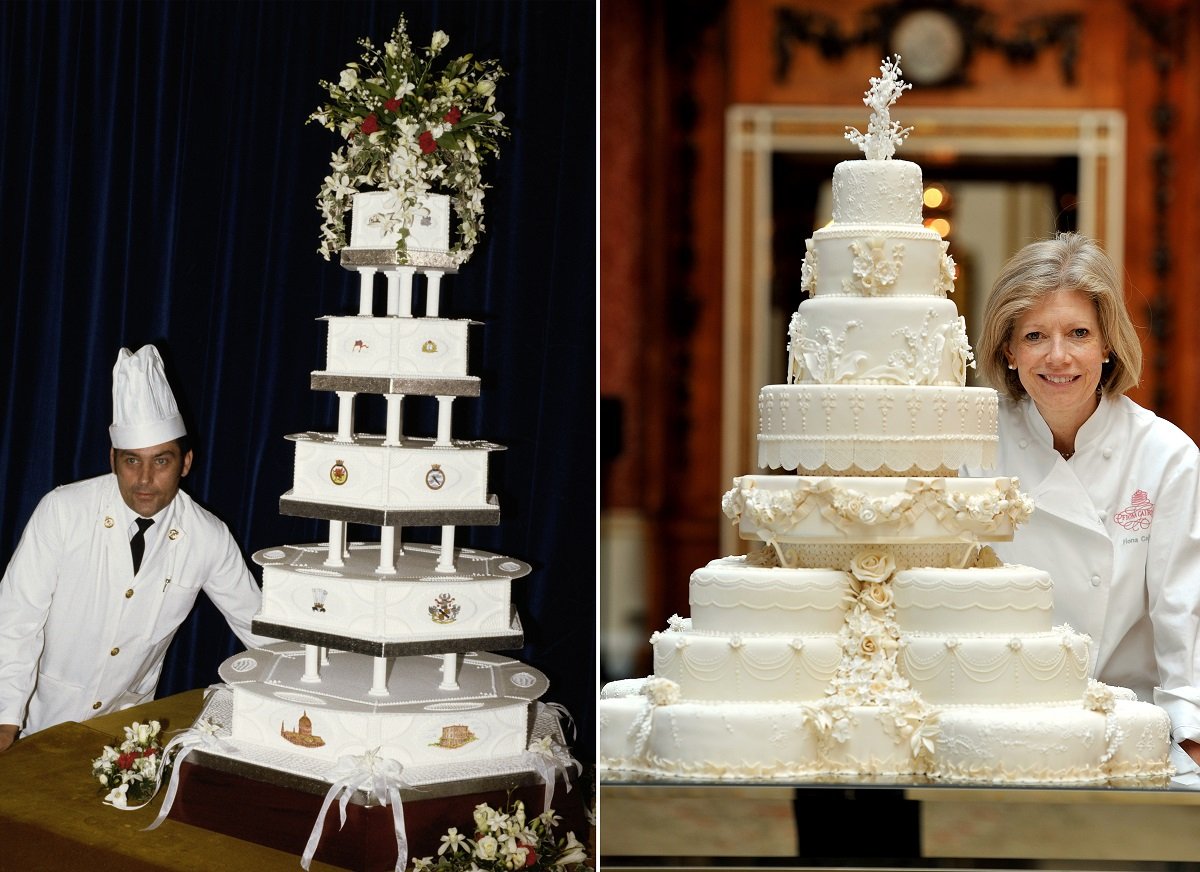 The cakes served at the wedding reception of Prince Charles and Princess Diana's oldest son Prince William were also grand. The Duke and Duchess of Cambridge's official wedding cake was a multi-tiered traditional fruitcake created by British cake designer Fiona Cairns.
The groom also requested that his favorite treat–a chocolate biscuit cake–be served as well. That cake was made by McVitie's biscuit company and "contained 35 pounds of chocolate and 1,700 McVitie's Rich Tea biscuits," according to Brides.com.