'Cabin Fever': How Eli Roth's Past Inspired the Horror Film
Find out the real-life occurrence that inspired the flesh-eating disease seen in Eli Roth's horror film 'Cabin Fever.'
Cabin Fever is a grotesque horror movie about a flesh-eating disease that forces a group of friends to deal with their humanity head-on. Find out what inspired director Eli Roth to write a film about the vile skin disease.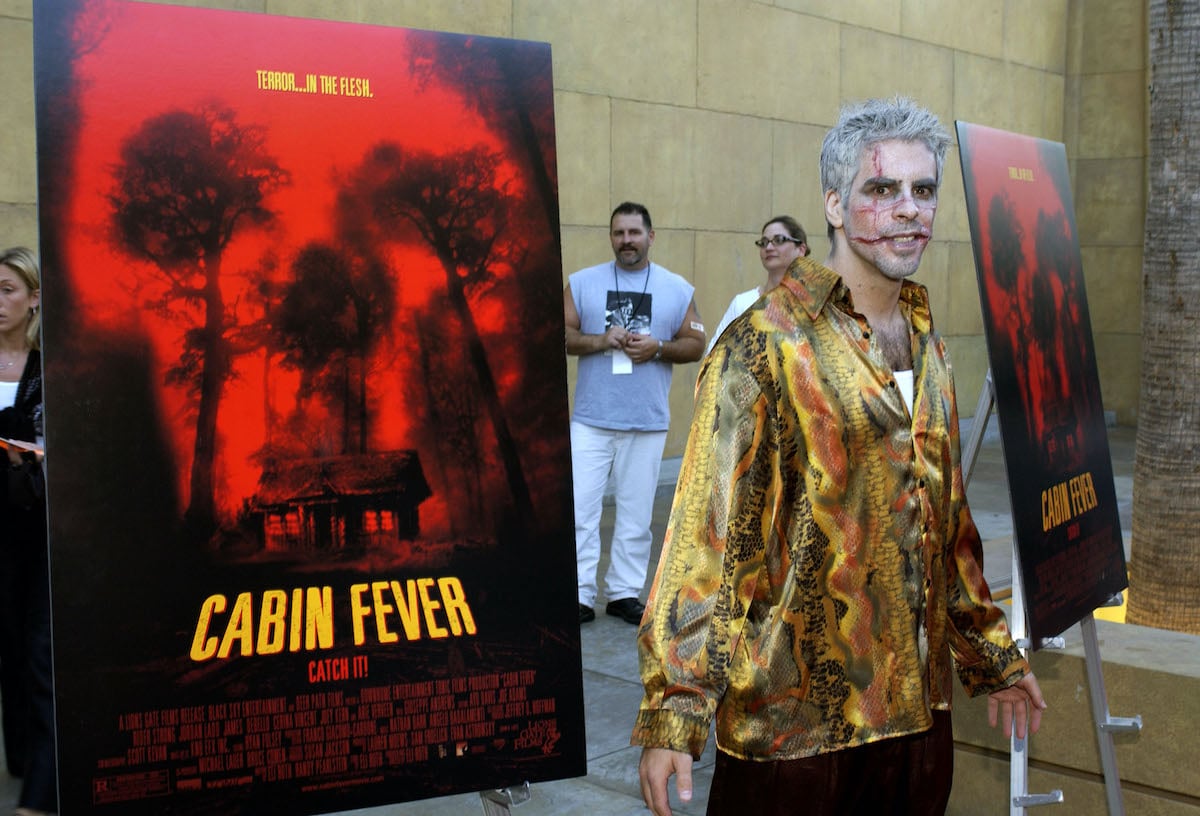 'Eli Roth's History of Horror' pulls back the curtain on the horror genre 
Roth explores what makes horror movies so great in his latest venture, Eli Roth's History of Horror. Horror guru Mick Garris, who used to host "Masters of Horror" dinners with his colleagues, sparked the idea for the AMC series. 
"Mick Garris started doing these 'Masters of Horror' dinners," Roth said during a Paleyfest NY panel. Directors like Quentin Tarantino, Rob Zombie, John Carpenter, and Tobe Hooper would attend these dinners and share behind-the-scenes stories about some of their greatest works. 
Roth sought to celebrate and share those stories with the world. "I wanted to do a show that captured these stories," he said. "I really kind of wanted to get [these director's] stories but also really show how horror [movies] reflect the time they are made in." 
What's more, Roth hoped that by creating the show, viewers would "look at these films, which are so generally dismissed by critics but so adored by fans, [and see the] historical context [behind them]." 
'Cabin Fever' is about a flesh-eating disease 
The 2002 horror flick Cabin Fever stars Rider Strong, Jordan Ladd, James DeBello, Cerina Vincent, Joey Kern, and Giuseppe Andrews. A carbon copy of the film was remade in 2016.
In both films, a college-aged group of friends heads to a cabin in the woods for the weekend. But things suddenly turn dark after they contract a mysterious flesh-eating virus.
Eli Roth had a skin disease when he was 19-years-old 
"I got a skin disease when I was 19, so I was obsessed with shaving my face and my skin falling off," Roth explained during the Paleyfest NY panel. 
At the time, Roth was in Iceland working on a horse farm when he got an infection on his face. He thought a mosquito might have bitten him at first, but as he began scratching, chunks of his flesh started to come off. 
Roth recalled shaving the next day and even more skin falling off — a moment that inspired the iconic shaving scene in Cabin Fever. 
Other horror movie directors let their fears influence their films 
Like Roth's skin infection, other directors have let their personal experiences influence some of the most iconic moments in their horror movies. 
"James Wan is terrified of puppets," Roth explained. "So he put [a] puppet in Saw. It's like he watched old Dario Argento — he watched Deep Red and he watched Seven and then threw in a puppet." Wan's fear of puppets carries through into other films, like Annabelle. 
Roth explores how fear has influenced directors in the horror genre in his show, Eli Roth's History of Horror. "It's fun to look at people's career [and understand their motivation]," he explained, adding: 
Rob Zombie — he worked at a carnival when he was a kid and he saw people get lit on fire. He saw very violent fights — people getting stabbed. He has memories of people coming out of a tent and someone firing a gun. That all influences House of 1000 Corpses and Devil's Rejects. That sort of forms his aesthetic.
Roth had a blast diving into the background of these directors and learning what motivates their fears. Most of the time, you can pinpoint what scares a horror director most by analyzing their work.