Caitlyn Jenner Coached 1 Of Alec Baldwin's Kids In Track
Caitlyn Jenner has put her Olympic gold medals to use — and 1 way was by coaching a Baldwin kid.
You probably know Caitlyn Jenner as a reality television star and LGBTQ activist. You may not know that her claim to fame came long before either of those two terms even existed. The celebrity is an accomplished Olympic athlete from the 1970s. Her impressive resume also includes author, actor, commentator, and coach.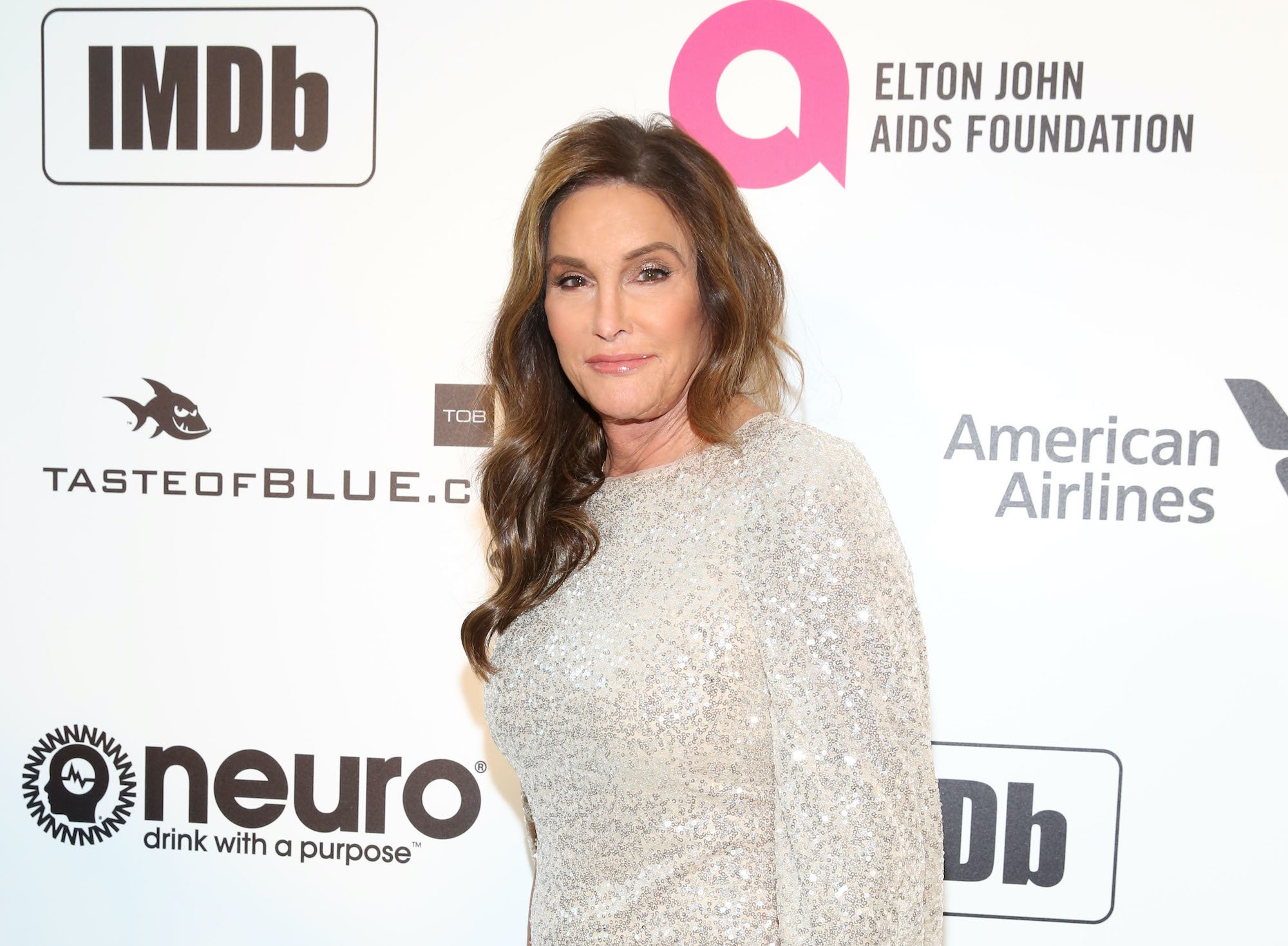 As part of the famous Kardashian family, it's no surprise that Jenner has a lot of famous friends. Actor Alec Baldwin is one of them. Jenner spoke about their relationship in 2019 when she participated in Baldwin's roast on Comedy Central. "Actually, I've known Alec for a long time and consider him family," she said in an article on UPI.
Caitlyn Jenner was Ireland Baldwin's track coach
There was definitely nothing weak about Ireland Baldwin when she took the stage at The Comedy Central Roast of Alec Baldwin to roast her father. Of course, jokes about the infamous voicemail in which he called her "a rude, thoughtless little pig" and her parents' acrimonious custody battle were inevitable. One of the least scathing things she said, according to Paste, was, "Mission: Impossible is what I call getting my dad to apologize."  
The tall, athletically built actor and model was born to Alec Baldwin and his first wife, actor Kim Basinger in 1995. She has appeared in the films, Grudge Match and A Dark Foe, and was the international face of Guess fashion in 2017, according to IMDb. Most of the people present at the roast had worked with Alec Baldwin, but Jenner's relationship with him was a mystery until Ireland Baldwin's reveal. 
"A lot of people don't know this, but when I was a kid, Caitlyn Jenner was my middle school track coach. You taught me to jump over the greatest hurdle of all which is my father's approval," she said to Jenner.
"Do you know what it's like having a gold medal athlete as your track coach? Blake, you get it," she said to NBA player Blake Griffin of the Brooklyn Nets. "You've disappointed a Jenner that's completely out of your league," Baldwin joked, referring to Griffin's brief relationship with Kendall Jenner.
Teen Vogue related that Kendall Jenner also coached his own daughter in middle school. "[My dad] coached me for high jump and stuff, and I was the best high jump in my class," Kendall Jenner told Jimmy Kimmel on his late-night show.
Baldwin weighs in on his daughter's scathing performance
Baldwin sat down with talk radio host Howard Stern who couldn't believe Baldwin actually agreed to take a public hit like that. The event was for charity after all, and Baldwin's willingness to laugh at himself was refreshing. He found his daughter's turn at roasting him particularly noteworthy. 
"The only one who said verbatim everything horrible that was handed to them was my daughter Ireland. They handed her a script, and you could just tell that she put her golf shoes on and just tap-danced on my face."
Not long after the event, Closer Weekly reported that the father and daughter have a "normal" relationship. "Of course, it's damaged as a result of high-conflict divorce," Baldwin said. "There are scars, there are echoes of that. It's tough. But I get along great with my daughter." In February 2020, Ireland Baldwin told Daily Mail that she thought the publicity following the voicemail incident made it seem worse than it was.
Caitlyn Jenner is an athlete and an advocate
Jenner was born in 1949 in Mount Kisco New York, and it appears she never met a sport she couldn't play. According to her biography in Britannica, she played football, basketball, and track sports at Newton High School in Connecticut, and was a champion water skier, winning the East Coast all-over title in 1966, 1969, and 1971. After a knee injury threw a wrench in her football aspirations at Graceland College in Iowa, Jenner decided to focus on track and field.
In the 1972 Olympic Games in Munich, West Germany she finished 10th in the decathlon, a 10-event competition that included the long jump, pole vault, and a 1500-meter run. In 1976, her record-breaking performance in the event during the Olympic Games in Montreal, Canada earned her the gold medal and made her an American hero.
As Jenner told BBC, being a sports hero is very much a part of her, but not the only part, and she felt that society wrongly assumes that being female is a weakness.
"… I believe probably more in women than they believe in themselves because I didn't have to grow up with all the stuff they had to grow up with … so I think I look at women and womanhood in a much different way and I think that's a good thing and I like to try to encourage women."
Currently, Jenner is a sought-after motivational speaker. "Interestingly, the core of Caitlyn's message is about others more than it is about herself. Caitlyn is focused on the theme that any person who makes an effort can achieve something great—greatness is at the core of every man, woman, and child who wants it. One powerful way to inherit greatness is to simply give and be yourself," Speaking.com said.