Caitlyn Jenner Is Feuding With Most of the Kardashian Family, but Calls This Person a "Good Friend"
Caitlyn Jenner may have had a falling out with the Kardashian family in recent years, but not everyone in this famous clan has ill-feelings toward her.
The former Olympian found herself facing the Kardashians' wrath after announcing her transition back in 2015. While the family was supportive of her coming out as a transgender woman, they didn't appreciate her publicly shading them in her tell-all memoir.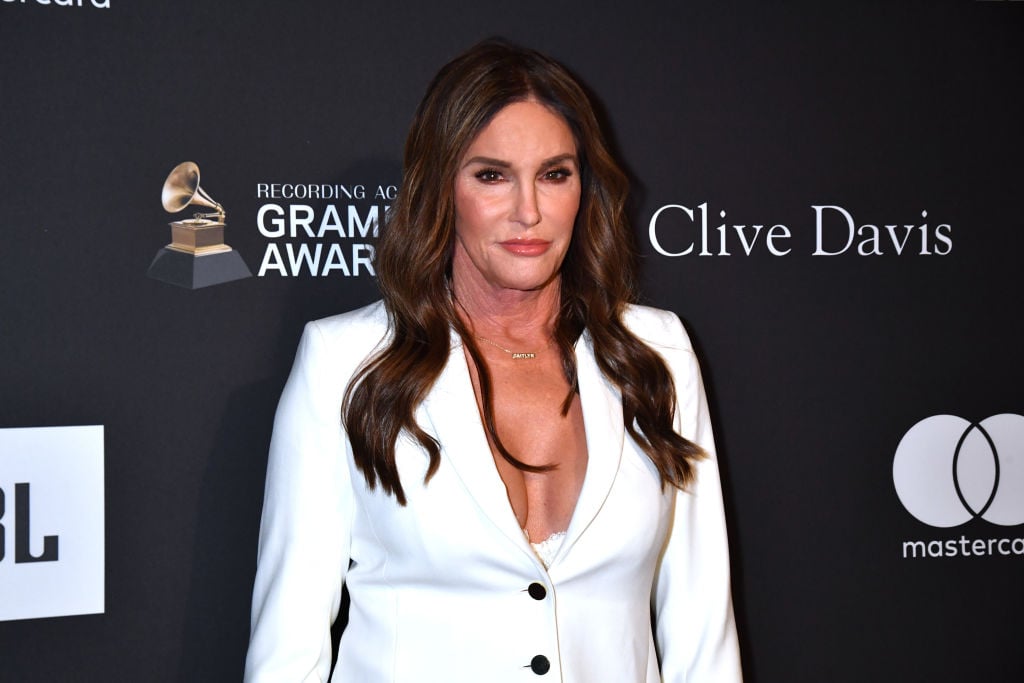 While many members of the Kardashian clan have come around since then, there are a few who still aren't the biggest fans of Jenner.
Though she understands that her relationship with the family will never be the same, there's one person, aside from her daughters, who Jenner will also have a special bond with.
Jenner has been feuding with the Kardashians since her transion
When Jenner came out as transgender, many people applauded her for her bravery and finally living out her truth.
While the reality star received a ton of love and support from fans and fellow celebrities, her famous family had a hard time coming to terms with her new lifestyle.
Though her transition was hard for them to wrap their heads around at first, the Kardashian-Jenner's stood by Caitlyn, that is until she released her tell-all memoir, The Secrets of My Life.
In her book, which was released soon after her Vanity Fair cover, Jenner revealed a lot about the life she was hiding from the world and wasn't afraid to be her authentic self when talking about the years leading up to her transition.
While Jenner revealed many bombshells in her book, the claims she made about Kris Jenner and the Kardashian family came as a complete and utter shock to readers.
In the memoir, the former Olympian accused Jenner of making her feel inferior and weak in addition to claiming that the momager always knew about her desire to be a woman.
"I told her I dressed as a woman, and she knew I did, because I did it several times in front of her after we were married," she wrote in her book.
After publicly bashing the Kardashian matriarch, the famous family made it clear that they no longer wanted a relationship with Caitlyn.
"He can go f*** himself," the momager said during an episode of Keeping Up with the Kardashians. "I honestly wish I never met this man. I mean, just f*** you, Bruce."
Kim Kardashian West, who was supportive of her step father's transition, then told the camera, "All Caitlyn can talk about is that my mom mistreated her and was awful and all these really rude things, when there's no reason to bash my mom."
She no longer has a relationship with Khloé Kardashian
Though many of the Kardashians tried to see things from Jenner's point of view, Khloé Kardashian was the most outraged by the way she found out about Caitlyn's transition and didn't have a problem completely bashing her step-father in public.
A year after Caitlyn's transition, Kardashian didn't hold back her true feelings during an appearance on the Howard Stern Show, saying, "I don't give a f**k what you want to do – just stop lying to us about things…" she said.
"Just lay it on the table, what are we doing? What's happening? Even then he didn't tell us…" she continued. "We didn't know when he was going to start fully dressing as Caitlyn."
After that, Kardashian made it clear that she wanted nothing more to do with Jenner and has been keeping her distance from her former step-father ever since.
Aside from Kendall and Kylie, there's one member of the family Jenner's really close with
Although Jenner has remained close with her daughters, Kendall and Kylie, through this whole Kardashian family feud, there's one other person she's maintained a close bond with.
Over the years, Jenner has had a close friendship with Kim Kardashian's husband's Kanye West and the two of them still have that close relationship to this day.
Just recently, the former Olympian shared during an episode of I'm a Celebrity that the rapper "is a good friend of mine and he's good to have an intelligent and interesting conversation with."