Caitlyn Jenner Reveals How Kendall and Kylie Address Her Now and May Have Dropped a Pregnancy Bombshell
Caitlyn Jenner is a contestant on the U.K. reality competition I'm A Celebrity… Get Me Out Of Here! and has been getting to know her campmates. While on the topic of parenting, Caitlyn opened up about how her family addresses her since her transition in 2015. But she really confused viewers when she mentioned her grandchildren and now fans are wondering if she let a major pregnancy secret slip.
Here's more on that and the answer to what Kendall and Kylie call her now.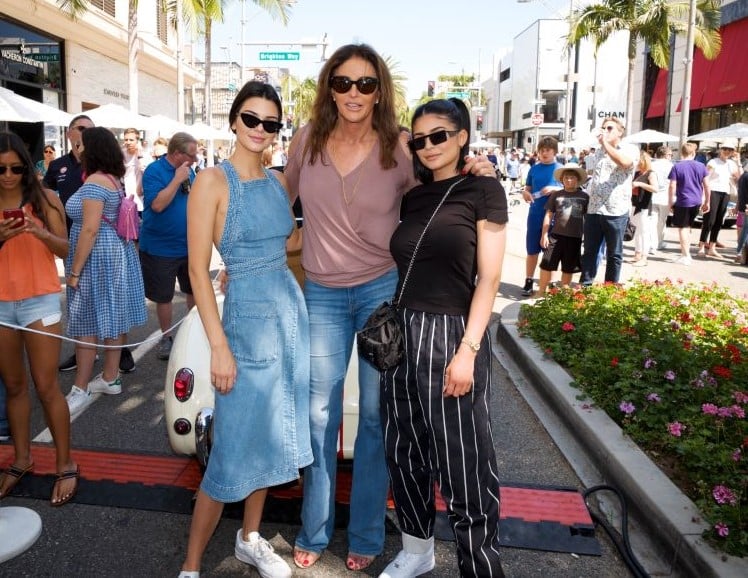 Caitlyn confuses viewers with number of grandchildren
Caitlyn is currently dating Sophia Hutchins but prior to their relationship, she was married three times and had six children.
The former Olympian has two children, Burt and Cassandra, with her first spouse Christine Crownover. Burt went on to have two children of his own, and Cassandra has three.
Caitlyn then had two sons, Brandon and Brody, with her second wife Linda Thompson. Brandon now has one daughter and is expecting twins in 2020.
When Caitlyn married Kris Jenner, she became a stepparent to the Kardashian children and also had two more biological kids, Kendall and Kylie. Her youngest daughter is now a mom to a baby girl named Stormi.
Doing that math, Caitlyn has seven grandkids and two on the way. However, during a recent episode of I'm a Celebrity, campmates Jacqueline Jossa and Kate Garraway asked her how many grandchildren she has and the reality star's response left viewers scratching their heads.
"Coming up this December, I'll have 20," she said.
Caitlyn is obviously counting the Kardashians' little ones, but the numbers still don't add up.
Kourtney has three children, Kim has four, Khloe has one, and Rob Kardashian has one. That comes to 18, including Brandon's kiddos on the way. Viewers began questioning if Caitlyn let a big secret slip and speculated about who could be pregnant and giving birth very soon. But social media users remain stumped about this one. Perhaps, the subject will come up again and Caitlyn can clear things up then.
What Kendall, Kylie, and her grandkids call her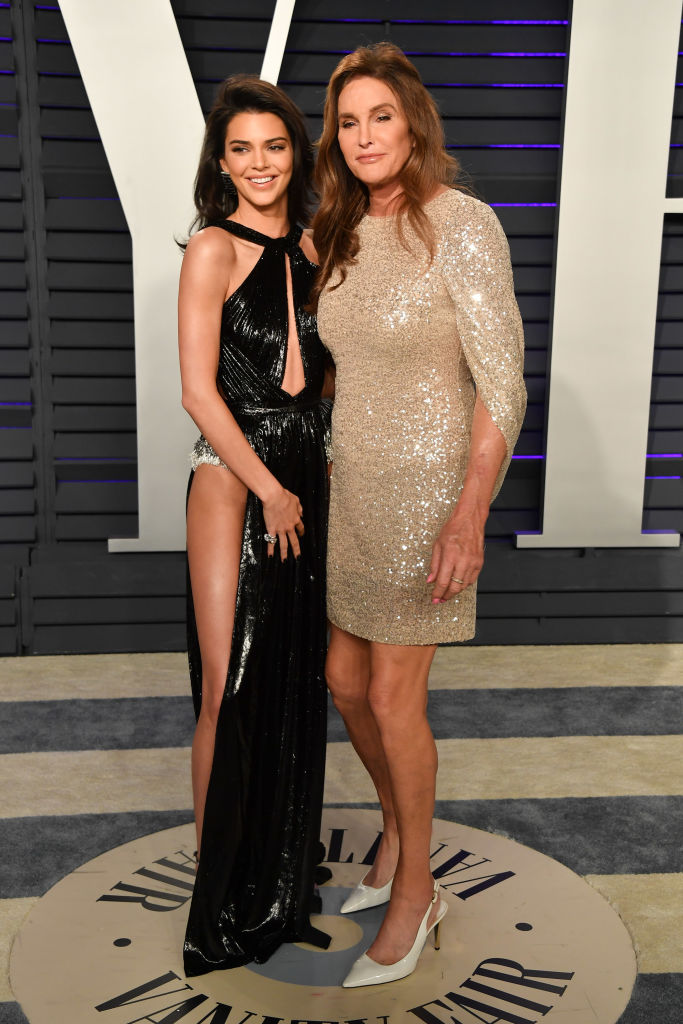 Caitlyn's campmates also wanted to know how her family refers to her post-transition.
"My kids all call me dad," she revealed. "Kendall asked me first and I said 'dad,' I'm your dad and I'll always be your dad till the day I die. But what they're really good at which shocks me all the time is when they're talking about me 'my dad,' 'she' and it's tough to change the pronoun in the middle of it."
She added, "Bruce raised them and Caitlyn is enjoying their life with them." 
As for her grandkids, they call her "Boom Boom."
"They've come up with Boom Boom. It kinda stuck. It was easy for them to say," Caitlyn shared, explaining that Stormi will always go, "Oh Boom Boom's here!"
Read more: Kylie Jenner Eats This Every Single Day To Stay in Shape