Caitlyn Jenner Says Transition Didn't Cause Kris Jenner Split, Says There Were 'Other Issues'
Caitlyn Jenner is getting candid about the reasons behind her split from Kris Jenner. She was married to the momager for over two decades before announcing their split in 2013, not too long before she began transitioning. Although there was speculation that it fueled their breakup, the former Olympian revealed in a recent interview that there were other issues at play that ultimately drove them apart.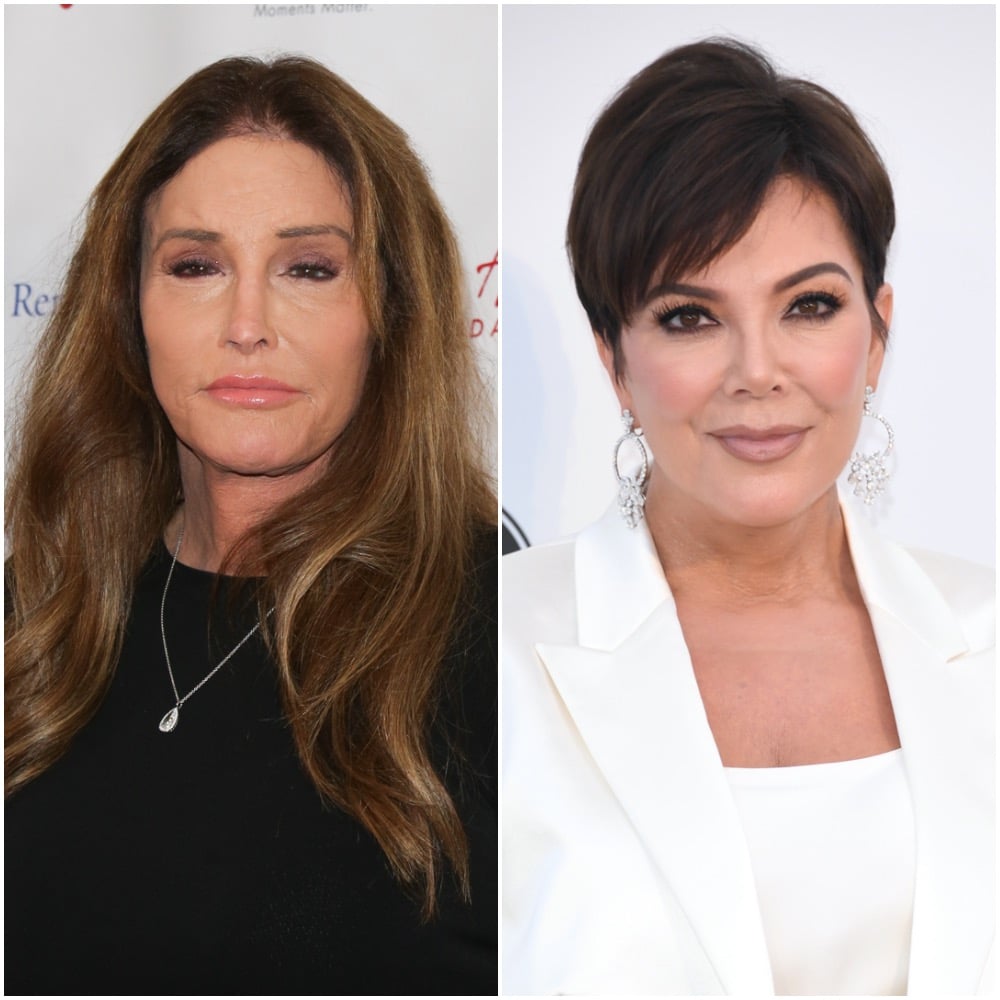 A quick look back at Caitlyn Jenner's relationship with and split from Kris Jenner
Jenner met Kris on a blind date in 1990, "where he quickly won her heart with his dinner order," in the words of Yahoo Celebrity (via Bustle).
"I thought, 'I love this guy, he has meatloaf and mashies.' It was fabulous," Kris told The Huffington Post.
The relationship seemed to move quickly from there, as they got married just five months later in 1991. Jenner brought four children — Cassandra, Burt, Brandon, and Brody — from two previous marriages to the relationship, while Kris brought along the four kids she had with lawyer Robert Kardashian: Kourtney, Kimberly, Khloé, and Robert Jr. In the following years, the couple welcomed two children of their own: Kendall and Kylie.
The highs and lows of their relationship were well-documented on the hit E! series Keeping Up With the Kardashians, including when Jenner got a separate house in Malibu in 2013.
After initially denying rumors of marital woes, they finally came clean later in 2013, when Kris confirmed to Us Weekly that they had separated a year earlier. Their divorce was finalized in March 2015, a month before Jenner came out as a transgender woman in a 20/20 interview with Diane Sawyer.
Caitlyn Jenner recently talked about her split from Kris Jenner
Jenner was on Rob Lowe's Literally! podcast in an interview published on Sept. 3, when she opened up about her split from Kris and what caused it.
"After 23 years, Kris and I went our separate directions," she shared. "My identity… it was not a big part of us separating. There was so many other bigger issues out there."
"The only thing I think, because of my frustration with my self, I might have been a little bit shorter with her near the end," Jenner continued. "But there was a lot of things going on. And then all of a sudden, we didn't have any issues. You know, we just, you know, it was calm."
Jenner was later linked to her friend Sophia Hutchins in 2017, though Hutchins denied they had ever dated in 2019. Meanwhile, Kris has been in a relationship with businessman Corey Gamble since 2014.
It's unclear what kind of relationship the exes have now, but Kris gave Jenner a friendly shoutout on Father's Day 2020 that Jenner re-posted on her Instagram account.