Caitlyn Jenner's W Series Racing Team Isn't Her First Foray Into Motorsports
Caitlyn Jenner is ecstatic about her new W Series venture and looking forward to helping elevate women in racing. However, this is far from her first foray into motorsports.
From motor tracks to Olympic tracks, Caitlyn Jenner has always chased gold. The 72-year-old is taking to the track once again, but probably not in the way you think. Jenner recently announced her exciting new venture into the W Series as the owner of Jenner Racing. 
The former decathlete is ecstatic about her new venture and looking forward to helping elevate women in motorsports. However, this is far from Jenner's first foray into motorsports. Read on to discover more about Jenner's plans for her Jenner Racing team and learn about her past victories on the racetrack. 
What is Caitlyn Jenner up to now?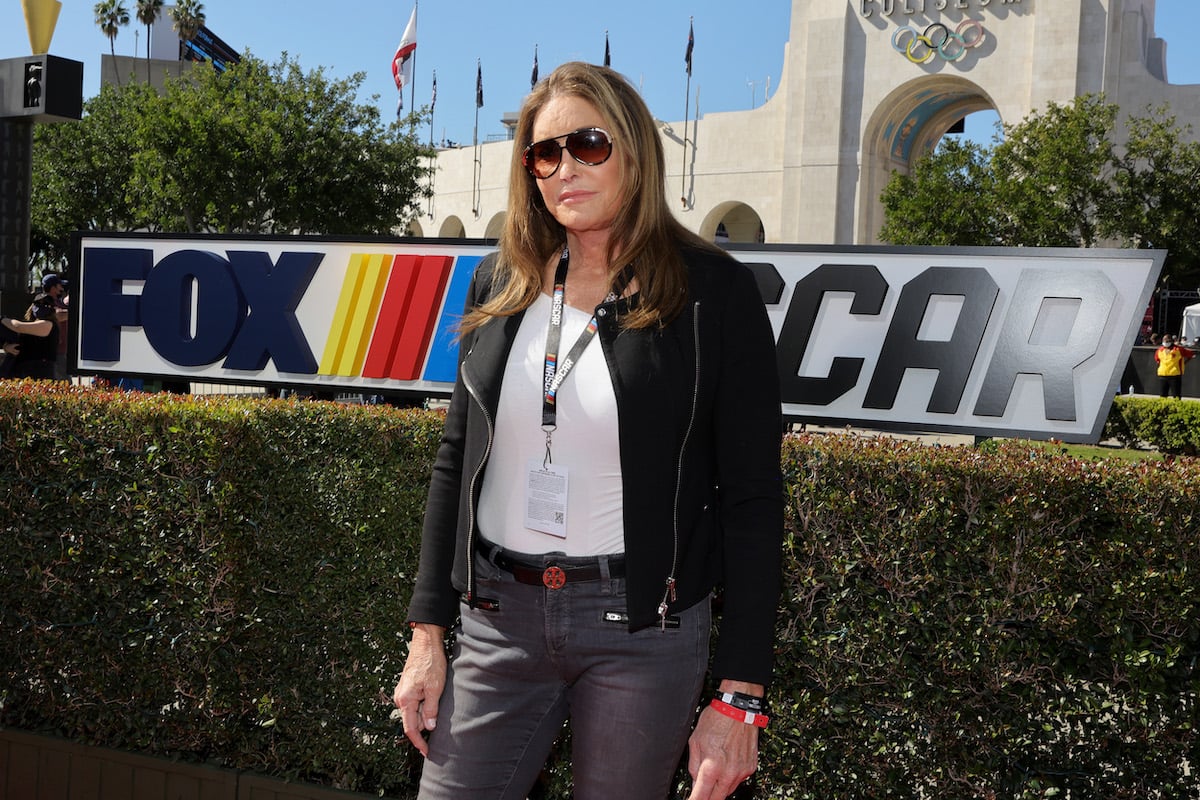 Caitlyn Jenner is a busy woman as of late. Along with running for Governor of California and welcoming her 19th grandchild via her daughter Kylie Jenner, she's joining the W Series with Jenner Racing. The W Series is an all-female single-seater racing championship. According to ESPN, the first season of the W Series kicked off in 2019. 
Jenner Racing is set to join the W Series during the 2022 season. Jenner will act as the team principal and oversee all of the team's day-to-day necessities. An excited Jenner told the W Series, "In May, I will be beaming with pride when my Jenner Racing team starts its bid for W Series glory on motor racing's greatest stage at the first race of season three in Miami, USA, in support of Formula 1. As has always been the case, I'm in it to win it."
The Jenner family has vast experience when it comes to motorsports  
While joining the W Series through Jenner Racing is thrilling, this venture is far from the first time Jenner has been involved in motorsports. After winning a celebrity race at Long Beach Grand Prix in 1979, Jenner's love for racing and cars was rekindled.
The following year Jenner debuted as a professional racing driver at the 24 Hours of Daytona race of 1980. According to Grunge, Jenner went on to compete professionally in the IMSA Camel GT Championship for Ford Motor Company. The former decathlete isn't the only Jenner who has a love for racing.
Her son, Burt Jenner, who she shares with ex-wife Chrystie Crownover Scott, is also an experienced pro in motorsports. The 43-year-old has competed in off-road racing and even appeared at the X Games in TRK Racing in 2014 and 2015. So it's safe to say a love for cars, motorsports, and all things racing runs deep in the Jenner family.  
Jenner has always chased gold 
As she should be, Caitlyn is excited for the upcoming season of the W Series and hopes Jenner Racing can earn gold this season. While it may be a lofty goal for the new team, achieving gold is nothing new for Caitlyn. Along with her pro racing career, she is a decorated Olympic athlete. 
After competing on the track and field team in college, Caitlyn was able to make Team USA. She made her first Olympic team in 1972 and competed in the decathlon at the 1972 Olympic Games in Munich, Germany. During the 1972 Games, Caitlyn placed 10th overall and wanted more. Four years later, she returned to the Olympic stage, competing in the 1976 Olympic Games in Montreal, Canada. During the 1976 Olympic Games, Caitlyn won the gold medal in the decathlon. 
Through her victory at the 1976 Games, she quickly became a household name and a sports icon. Caitlyn retells some of her experience leading up to and following her Olympic victory in her Netflix special, Untold: Caitlyn Jenner. Hopefully, Caitlyn will find as much success with her new Jenner Racing team as she did at the 1976 Olympic Games.