Caitlyn Jenner Whips Up Matcha Rice Krispies Treats and Green Moscow Mules for St. Patrick's Day
Caitlyn Jenner is best-known for her history with the Kardashian family and as an athlete. But with a new venture, she's trying to become an even bigger influencer.
Jenner's new YouTube channel, which she started just two months ago, already has nearly 100,000 followers. Most recently, Jenner took to YouTube for an episode of her new series, In the Kitchen With Caitlyn Jenner. She shared two easy St. Patrick's Day recipes: green matcha Rice Krispies treats and green Moscow Mules.
Sophia Hutchins – Jenner's much younger business partner, best friend, roommate, and former rumored girlfriend – also joined in on Jenner's St. Patrick's Day video.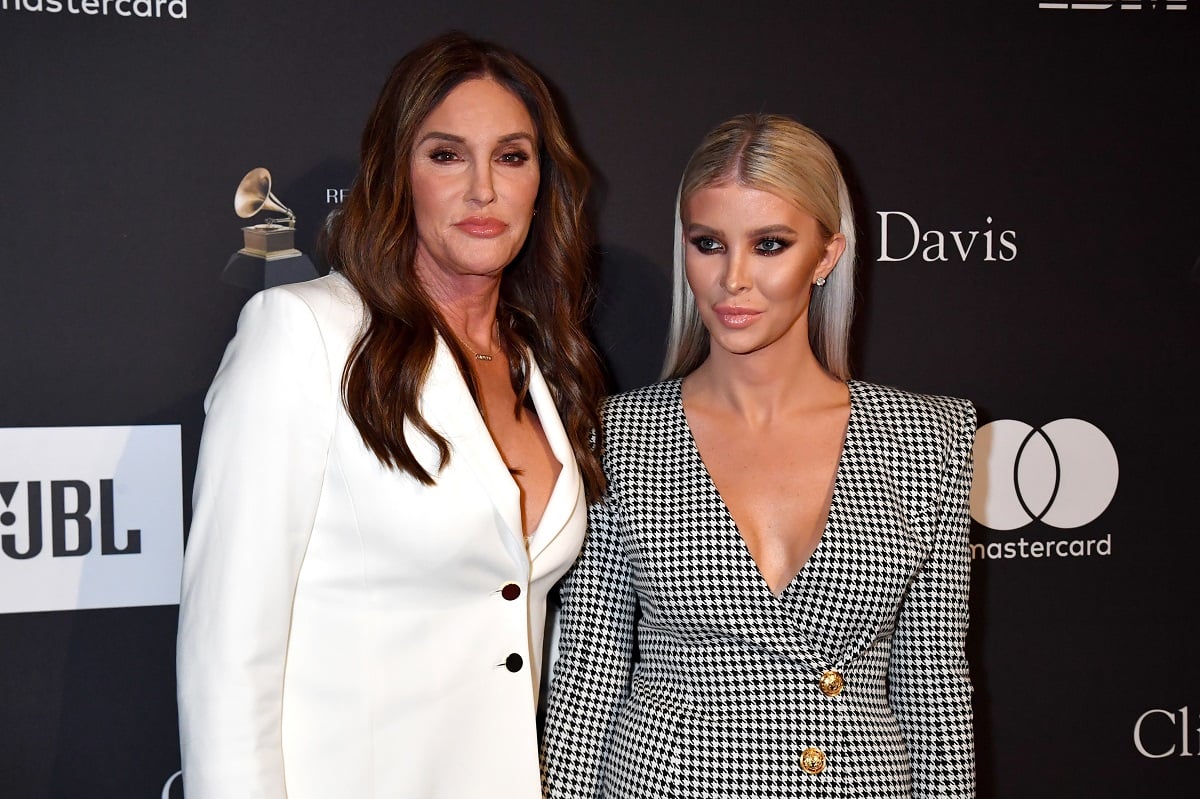 Caitlyn Jenner and Sophia Hutchins shared some fun and banter in their St. Patrick's Day video
In Jenner's latest YouTube video, Jenner and Hutchins joked about their respective amounts of prowess in the kitchen.
"Obviously, I'm not that good in the kitchen – if you saw my cookies, that was an absolute disaster," the former Keeping Up With the Kardashians star joked, referring to her earlier Valentine's Day cookie video that didn't turn out so well. "But all you people seem to like that, you're all masochists out there."
Meanwhile, Hutchins called herself "queen of the kitchen" and the "Martha Stewart of the house."
"You are not even close!" Jenner retorted.
Next, Hutchins and Jenner revealed that Kourtney Kardashian actually inspired their St. Patrick's Day recipe for green Rice Krispie treats. Hutchins explained that Kourtney used green matcha powder in her Rice Krispies recipe on Poosh, her lifestyle brand.
However, although Kourtney is vegan, Jenner decided to go with a non-vegan recipe – including marshmallows and butter.
Jenner shared a St. Patrick's Day recipe for green matcha Rice Krispie treats
Despite her Valentine's Day cookie fail, Jenner assured her YouTube followers that the green Rice Krispie treat recipe seemed easier.
"I don't even know what the hell [matcha powder] is," she joked.
Caitlyn Jenner's Green Matcha Rice Krispie Treat Ingredients:
Cooking spray
4 tablespoons of butter
A 10.5-ounce bag of mini marshmallows
6 cups of Rice Krispies cereal
Around 1 tablespoon of matcha powder, to taste
A baking pan
First, the 71-year-old melted and stirred the butter and marshmallows in a large pot. Next, she stirred in the Rice Krispies and added in the matcha powder. After turning off the heat, she transferred the mixture into a baking pan coated with cooking spray and allowed it to cool.
Jenner praised the recipe for how simple it was – even for not-quite-experts in the kitchen.
"This is easy," she said. "I like easy. Even I can do something like this."
Jenner and Hutchins also shared a recipe for green Moscow Mules
Next up, Hutchins shared her recipe for festive green Moscow Mules, which would make for a perfect at-home St. Patrick's Day celebration.
Sophia Hutchins' Green Moscow Mule Recipe:
Copper mug
Ice
2 ounces of green juice (available at most health food stores)
1 ½ ounces of vodka
Fresh lime juice from 1/4 of a lime; lime wedge for garnish
1 ounce of simple syrup
2 ounces of ginger beer
Muddled mint leaves
Hutchins first mixed the ice, simple syrup, green juice, lime juice, muddled mint leaves, and vodka in a cocktail shaker. After pouring it into a glass – you can use a copper mug, if you prefer – she topped it with ginger beer and a lime garnish.