'Californication': David Duchovny Wanted His Character, Hank, to Die
Californication is a pretty underrated TV show. It isn't as much of a cult hit as Arrested Development, and it's not as big a name as The Office or Parks and Recreation, but it was influential and received multiple awards. It also sparked a good amount of conversation and even led to a lawsuit from The Red Hot Chili Peppers over the title. It was also known for featuring a score of different vices: drug use, alcohol abuse, and, of course, sex. Fans liked the show, but it could have gone a very different way. How did the show's star want Californication to end?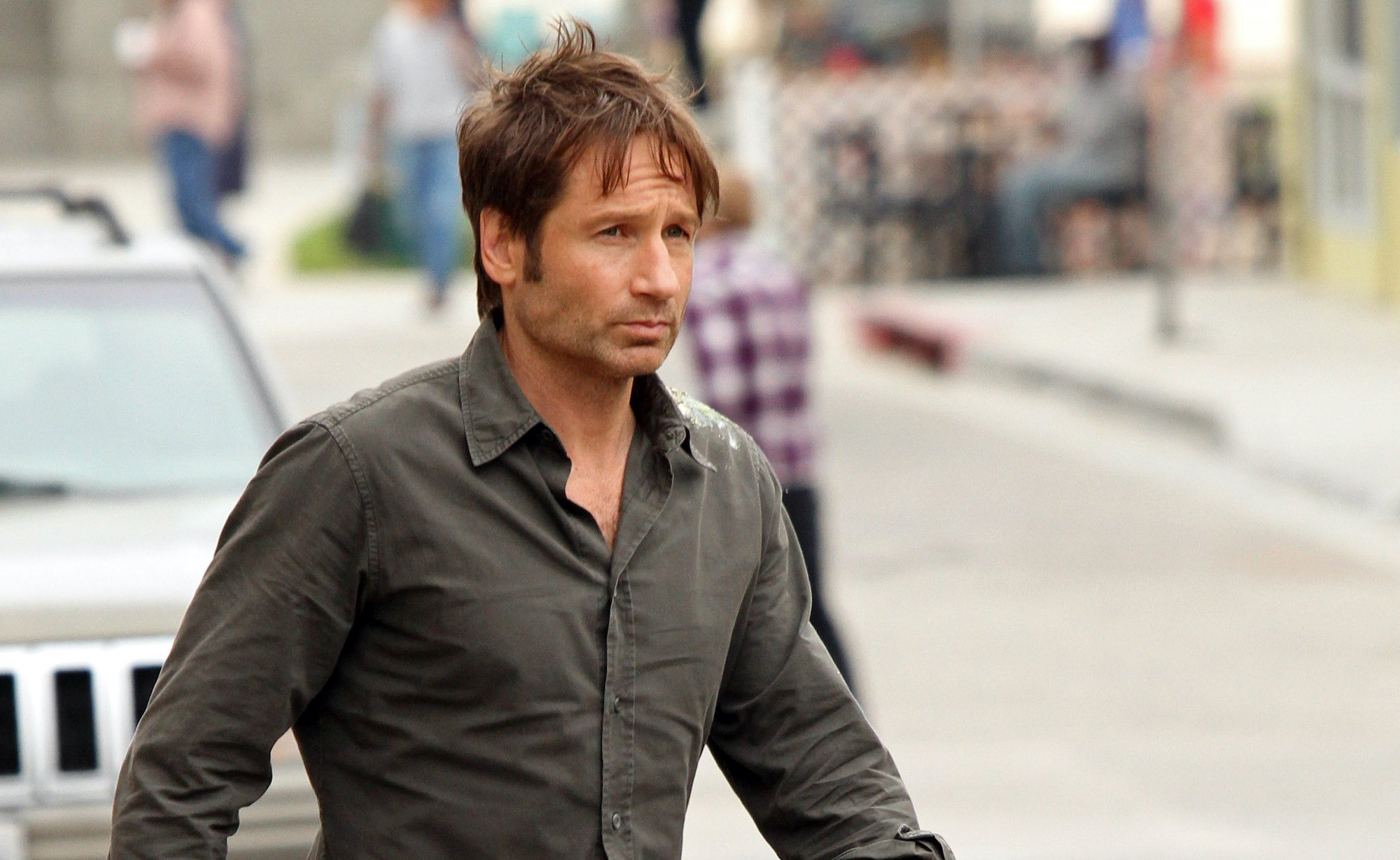 What was 'Californication' about?
Californication premiered on Showtime in 2007. The show centered around Hank Moody, an alcoholic novelist living in Los Angeles, played by David Duchovny. Moody is deeply troubled and makes quite a few bad decisions through the course of the show. The show focuses on the grittier aspects of the entertainment industry in Southern California, and the prevalence of vice. All of this impacts Moody's relationship with his daughter, Becca, and a woman he has feelings for, Karen.
The show also features a large amount of cultural references, especially in the realm of classic rock. A few famous rock musicians had guest roles on the show, and the soundtrack featured many influential rock musicians. Similarly, the films of Quentin Tarantino appear to have been a big influence on the show.
Who was David Duchovny's character?
Duchovny's character on Californication, Hank Moody, is certainly flawed. He cares about his family and wants to be a responsible husband and father, but he deals with an addiction to alcohol, he frequently uses hard drugs, and he engages in seriously risky sexual behavior. Moody's character development throughout the series involves him attempting to be more responsible, but frequently succumbing to the issues that he faces. However, Duchovny had some ideas about where Moody's character arc should end that didn't match what actually happened on the show. So what were Duchovny's ideas for Hank Moody?
Why did David Duchovny want Hank Moody to die?
In an interview with Rolling Stone, David Duchovny talked about his role as Hank Moody and his experiences acting on Californication. He was interested in pursuing a comic role after the darker tone of The X-Files, and so the slightly more cynical tone of Californication seemed like a good fit. He also felt like he could handle the role of Moody well, even though it was a bit of a far cry from his previous lead role of Agent Fox Mulder on The X-Files.
And he was right — he played the role well, and he even won a Golden Globe for his portrayal of Moody, on top of several other nominations. Therefore, you might be surprised that Duchovny wanted Moody to die at the end of the series. But he had a reason:
Everything had to catch up with him. You can't drink and smoke like that and get away with it for too long. I wanted it to be complete. I wanted Hank to get married to Karen right before he died. That was my idea. Tom [Kapinos] and I would talk about, but it was never actually an option that was discussed with any kind of reality.
Duchovny ultimately approved the end of the show, where it's implied that Moody will end up with Karen again. But he also wanted to make sure that people don't idolize Moody or try to be like him: "I don't think it would make for a very easy life. That's why I wanted him to die. I wanted that to be the lesson."