'Call Her Daddy': Holly Madison Dishes on Sex Life With Hugh Hefner
Former The Girls Next Door star Holly Madison recently dished on 'Call Her Daddy' about what Hugh Hefner's sex life was like — and apparently it wasn't impressive. She had a few choice descriptors for Hefner's taste in intimate activity. What's more, she made it very clear that there was a carnal price tag attached to living in the Playboy Mansion. Here's what Madison had to say about living with Hefner. 
Holly Madison says sex was required for entry
RELATED: How Much Is Hugh Hefner's Widow Crystal Harris Worth?
Holly Madison recently sat down for an interview with Barstool Sports podcast Call Her Daddy to chat about her time as a Playboy Bunny with Hugh Hefner. Madison made it clear that her time with Hefner and in the mansion was less than perfect.
In fact, Madison explained that it was essentially expected that anyone who would be moving in would be having sex with Hugh Hefner.
"I'm not trying to slut shame anybody, but nobody ever got asked to move in unless they had slept with him. If you think about it, it would be even creepier if he was like, 'Move in!' And then he asked."
When talking about the first night she went out with Hefner, Holly Madison reflects that she was in dire financial straits.
"The only reason I even had the balls to do that was because i was kind of desperate. I was sleeping on somebody's couch, and I just felt like I need a minute to reset my life. And I felt like I could stay at the mansion and have a minute to not worry about bills," Madison explained.
Some of the women had an intense privacy policy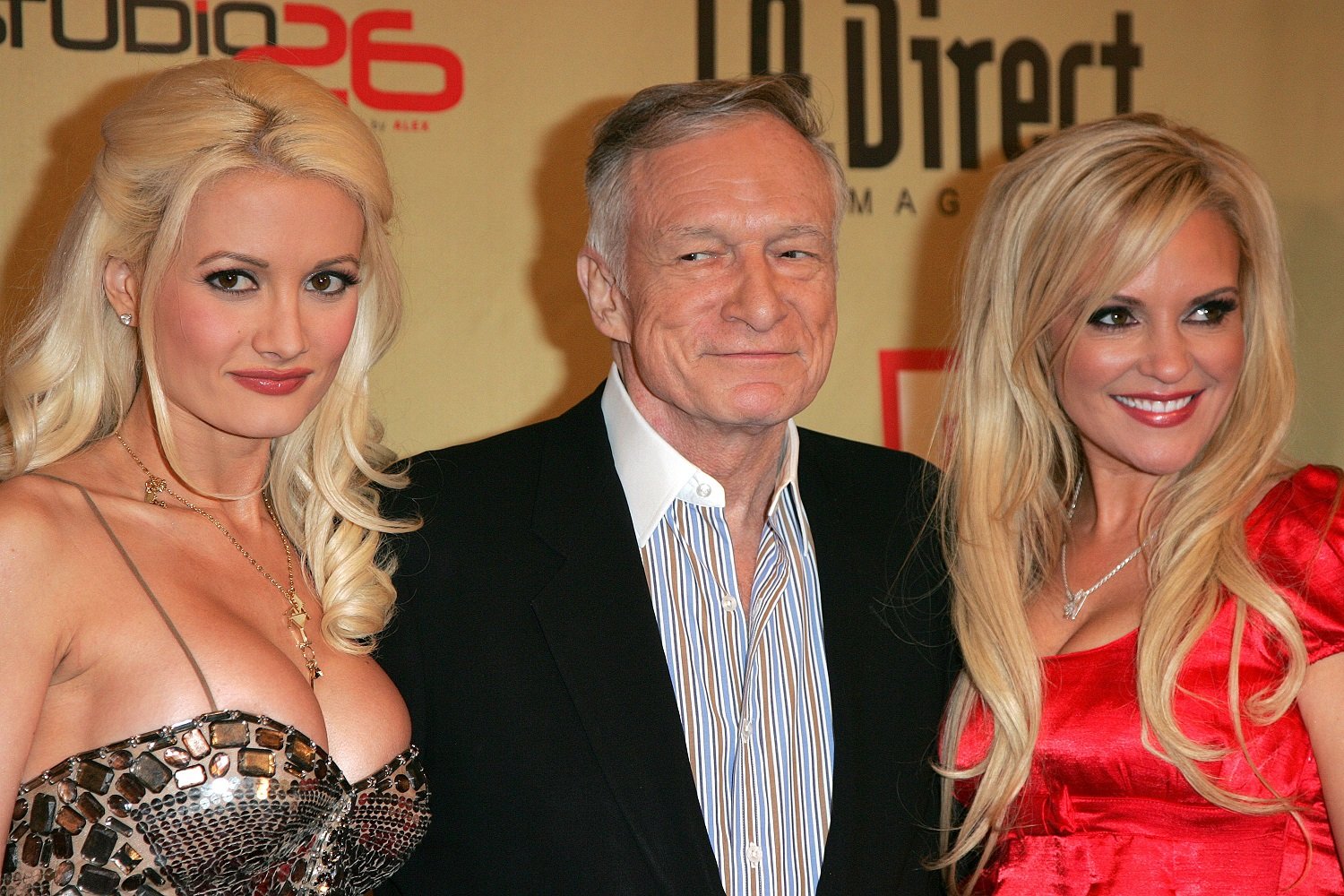 Holly Madison is able to be frank on Call Her Daddy about her experience with Hugh Hefner and the Playboy Mansion now, but she says some of the other women were very intense about keeping their private life under wraps. This apparently was especially true when it came to their sex lives.
"I assumed they all had to sleep with them at some point, but it was impossible to get the full story because the girls would never talk about it ever," explained Madison.
"And in fact, right after I joined the group we went on a trip to New York and we were at this Comedy Central roast they were doing for Hef. And this journalist came up to me and asked me, 'Oh you know, are you guys like a traveling harem?'"
"So I just kinda laughed and said yes, and then one of the other girlfriends came up to me after the journalist left, and she said, 'What did she say to you, what did you say?'"

"I told her and she goes, 'No, we don't ever say that. We don't ever admit to sleeping with him.We only say Tina does.' Because Tina was the 'main girlfriend' of the time.
Madison went on to add that Hefner preferred people to think that they were all having sex with him. She claimed that he even banned one of the women from events and the Playmate list because she told Howard Stern they don't all have sex with Hefner.
She claims Hugh Hefner preferred 'boring basic sex'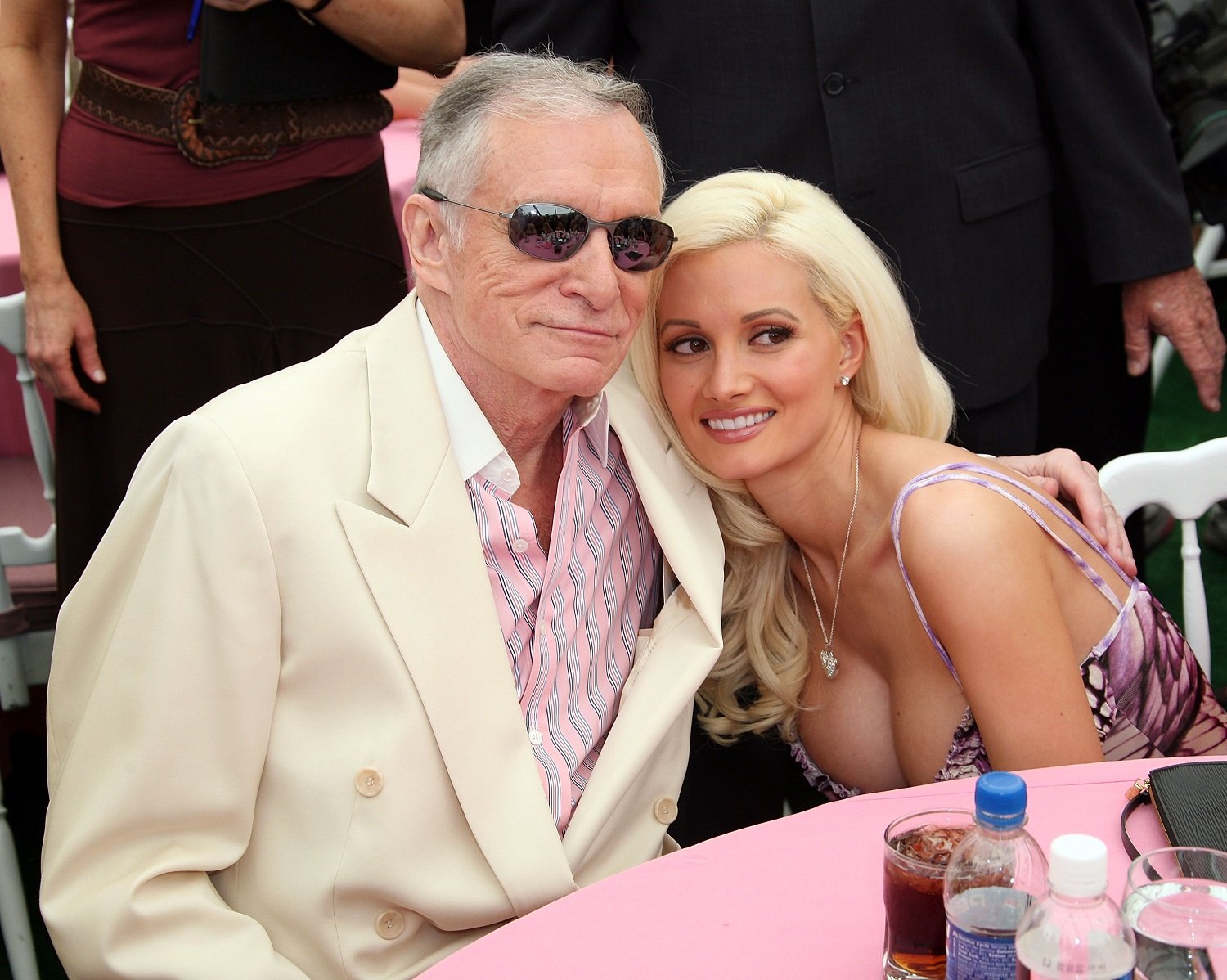 Holly Madison went on to explain that her sex life with Hugh Hefner wasn't exactly thrilling. She recalled some of his quirks and his lack of interest in much exploration.
"No, because the sex was pretty like, as not basic as it was, it was basic in that it was the same every time. … He was always laying down every other time I remember," she said on Call Her Daddy.
"But he always had a fixation on everyone like always being fully shaved. … I just feel like his obsession with young women was semi-gross."