'Call Me Kat': Should You Watch the New Fox Comedy Show?
New Fox comedy TV show Call Me Kat has graced television screens on Thursday nights, giving content-hungry viewers something new to latch onto amid the Coronavirus pandemic, in which new television and movies have been scarce. The show stars The Big Bang Theory's Mayim Bialik and is produced by her former co-star Jim Parsons.
Call Me Kat is based on British television's Miranda, which ran for three seasons and was created by Miranda Hart, who also starred in the show. Call Me Kat was created by Darlene Hunt, whose other television writing credits include 90210, Roseanne, The Conners, and Dickinson.
Read on to see if you should watch or skip the new Fox comedy show Call Me Kat.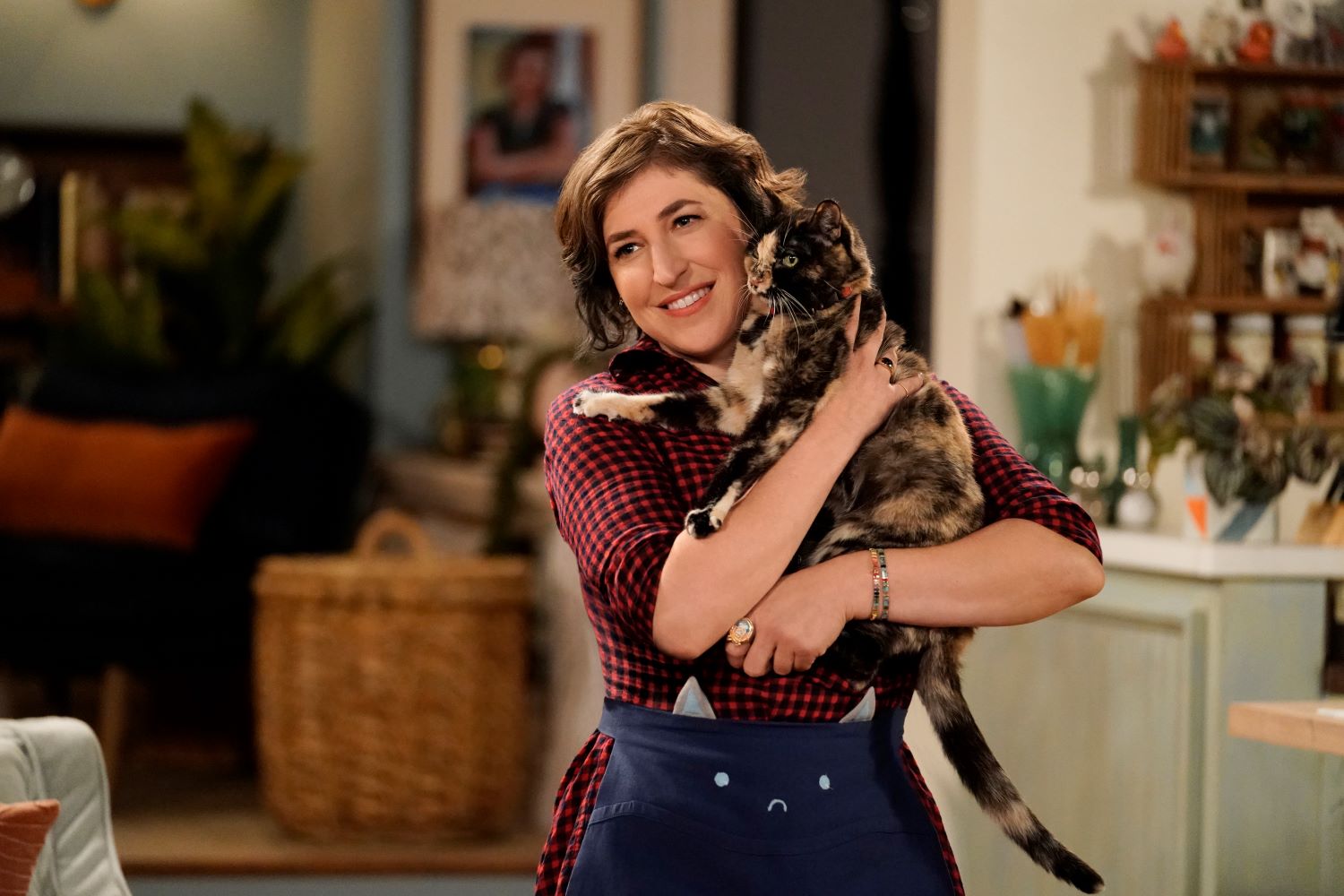 What 'Call Me Kat' is about
The new Fox comedy Call Me Kat centers around 39-year-old cat cafe owner Kat Silver as she navigates single life in Louisville, Kentucky. Kat commonly breaks the fourth wall to interact with the audience, to let them in on her inner thoughts about what's going on around her. The cast includes Swoosie Kurtz, Leslie Jordan, Kyla Pratt, Julian Grant, and Cheyenne Jackson.
The premiere episode debuted on Jan. 3, bringing in more than five million viewers to the sitcom, per Deadline.
What star Mayim Bialik has had to say about her character
Bialik, who acted on The Big Bang Theory from 2010 to 2019, discussed on her YouTube channel what she loves so much about Kat.
"This is a character who's messy, she says things she shouldn't, she sometimes lies when she's uncomfortable, she experiences social anxiety and knows it, and interacting with other humans can be very, very uncomfortable for her," Bialik said on her YouTube channel. "She's a character with a vivid imagination, she is really good at dealing with other peoples' feelings. Her own are not as easy."
Bialik added that she loves that Kat looks like a lot of women that viewers could see in their day-to-day lives.
"Another thing about this show, which I think is really special for me as an actor, is that this is a show about a woman who looks a lot more, I think, like a lot of women than many other female characters we do typically get to see on television," Bialik explained.
She continued to say that she and show creator Hunt purposely created Kat's look to be relatable to many women. Bialik said that Kat wears sneakers, minimal makeup, and no Spanx underneath her outfits.
Should you watch 'Call Me Kat'?
So, should you watch Call Me Kat? If you enjoy lighthearted humor with relatable characters who are quirky and a little bit out there, you will surely enjoy this show. Plus, if you want to see a story about a woman in her late 30s who looks like someone you might see in your real life, this show offers that, as well. Also, Jordan's character Phil is a delightful addition to the ensemble and Jackson plays the love interest that you'll probably root for to be with Kat.
If you need another show to watch during the pandemic — a show that'll make you laugh — then Call Me Kat is a good one to add to your queue.
You can catch Call Me Kat on Thursdays on Fox.