Cameran Eubanks Says She'd Absolutely Consider Returning to Reality TV, But Not 'Southern Charm' (Exclusive)
Southern Charm may be off the table for Cameran Eubanks, but she would absolutely consider diving into a Real World: San Diego reunion. In April, Eubanks told Showbiz Cheat Sheet that she already made plans to reunite (off-camera) with some of her former castmates. "I would do it in a split second!" she exclaimed about a Real World reunion show.
"I was actually talking to Randy Barry, who was one of my castmates, a couple of weeks ago," she added. "Saying to him, once we all get our vaccinations, we got to get together and see each other again. So 100% I would do it in a second."
Cameran Eubanks would love to do 'The Real World Homecoming: San Diego'
The Real World World Homecoming: New York captivated Gen X viewers who grew up with the original cast members. The first season's multi-part reunion delivered on both nostalgia and drama. At the time, Eubanks hadn't seen the episodes. "I have not sat down and watched it, but I have heard a lot about it," she said. "I've heard that, like, some of the old problems, like still resurfaced. Like 20 years later, which is crazy. It was such an interesting social experiment to be a part of, and I'm so proud to have been a part of it because it really helped shape our generation's pop culture."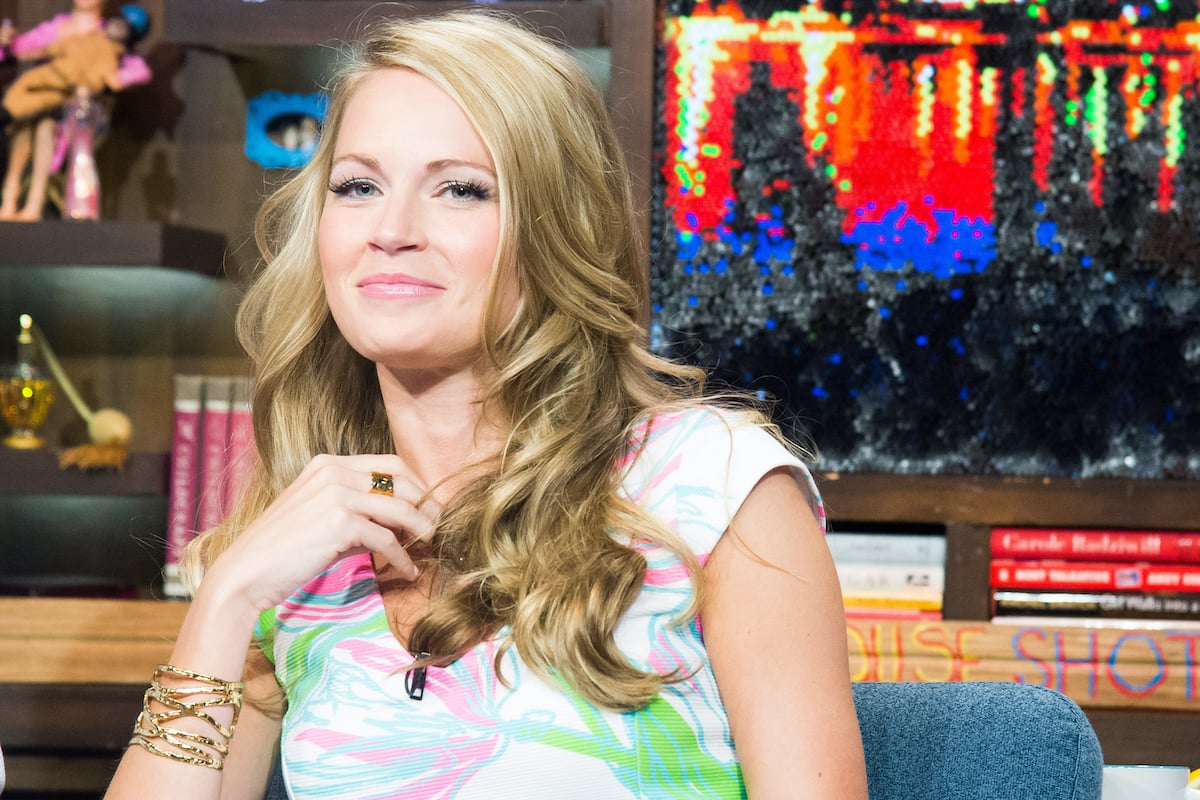 After six drama-fueled seasons of Southern Charm, Eubanks said she'd feel totally comfortable doing a reunion show. Even if that meant revisiting some of the painful subjects, which occurred with the New York cast. "When I did the show, I was 19," she reflected. "I was basically a child. And so many of us really came of age during that experience. So 100% that I would go back and do it all over again. And I would love to reunite with my former castmates."
Is a 'Real World Homecoming: San Diego' possible?
Eubanks' wish to reunite with her former cast on camera may not be a pipe dream. Co-Creator Jonathan Murray told Rolling Stone he was open to more Homecoming shows. "There are definitely seasons that would be fascinating to revisit," he said. "But we'll see how people react to this. My assumption is that if it's successful, maybe MTV will want us to revisit some of the other seasons."
RELATED: 'The Real World: New York': Becky Blasband Shares Why She Won't Return to the Show – 'They're Not My Friends'
He added, "We did some general checking to see what interest would be when we were checking on the New York thing. There's definitely some seasons where people would be interested in having the opportunity to come back together, so we'll see."
Cameran Eubanks will co-host 'The View' (but won't return to 'Southern Charm')
In the meantime, Eubanks may soon be dipping her toe back into television. Eubanks is scheduled to guest co-host ABC's The View in the coming weeks. Eubanks and other guest hosts will take over Meghan McCain's spot when The View returns for season 25 on Sept. 7.
RELATED: Whitney Port From 'The Hills' Understands Why Cameran Eubanks From 'Southern Charm' Walked Away From the Show (Exclusive)
And while Eubanks would return to television for The View and a possible Real World reunion, she most likely won't come back for Southern Charm. "Having a child really puts things into perspective," she said. "And I did not want [daughter] Palmer to ever be ashamed of anything that I did. And I felt like I didn't really fit."