Is Cameron Mathison Leaving 'General Hospital'?
Drew Cain was reported and presumed dead when he was involved in a plane crash. However, in true soap opera fashion, General Hospital brought him back with actor Cameron Mathison taking over the role from Billy Miller.
Mathison joined the GH canvas in 2021 but is reportedly now looking to take a break. So is Mathison leaving General Hospital, and will he ever return? Find out.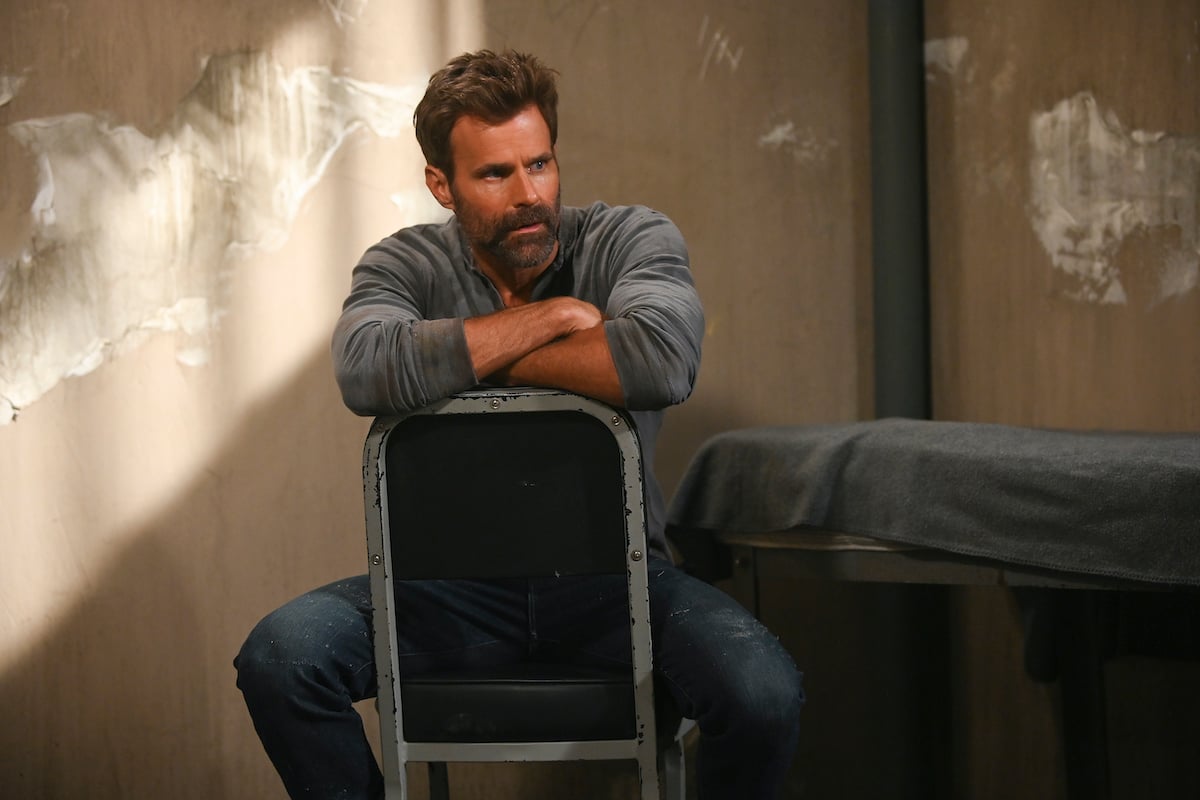 Cameron Mathison is taking a break for another role
Mathison has been an active soap opera cast member for a while now. After his time on All My Children ended in 2011, Mathison returned to his hosting gigs and did a couple of movies. However, the actor decided to return to soaps after Home and Family was taken off the air.
The actor told Entertainment Weekly that he landed his GH role after reaching out to the show's executive producer Frank Valentini. He revealed that before Home and Family got canceled, the executives had slashed the filming days to two days a week, meaning he had a lot of time on his hands.
Mathison further narrated that he had set his sights on General Hospital for a while and had always desired to work with Valentini, whom he'd known for a while. "I reached out to him. I sent a text very respectfully saying, 'Hey, I've got this extra time. And as you know, I'm a huge fan of the show and would love to work with you, man," he shared.
Mathison revealed that Valentini was more than happy to bring him on, introducing him as the formerly dead Drew Cain in 2021. Mathison became a fan favorite, with many believing in his character's potential and storyline.
However, the actor has found his way back to making movies, and it seems he might go on hiatus from filming General Hospital for a role in Canada. As Soaps in Depth reports, the star is set to appear in a holiday film titled The Christmas Farm.
Will Cameron Mathison return to 'GH'?
Mathison hasn't shared any information about exiting General Hospital for good. Although it became impossible for him to juggle shooting GH in the US and filming The Christmas Farm in Canada, it looks like the actor plans to return to Genoa City once shooting in Ontario wraps up.
The film follows Mathison's character Dylan who falls in love with a marketing exec played by Jill Wagner when she visits her hometown and tries to bring the Christmas miracle back as per her great-uncle's request.
The movie is scheduled to premiere during the Great American Christmas (GAC) celebration, which kicks off in late October on the channel. Made-for-TV movies typically film for three or four weeks depending on the script meaning Mathison might be back on General Hospital before viewers can forget him.
On the other hand, General Hospital may try to explain his absence as business or, in true soap fashion, kidnapping. We won't also be surprised if they killed his character again only to resurrect him later. (It has happened before).
Cameron Mathison's character might find love with an unusual character
After his twin brother's presumed death, Mathison's character Drew got closer to Jason's ex-wife Carly. The two met again when Carly had visited Jason's favorite bridge, and Drew was there to pay his respects to his brother.
They got to talking and quickly formed a friendship, and it seems the show might be hinting at pairing them up together, much to the fans' chagrin. Fans feel Drew might be better placed in a relationship with Jason's ex Britt Westbourne to give Britt her redemption at love and give Drew a reasonable love interest than Carly.
RELATED: 'General Hospital' Speculation: Sonny Settles for Nina as Carly Falls for Drew