Camila Cabello Addressed Fifth Harmony's Breakup on Her New Album 'Familia'
Camila Cabello was first introduced to the world as a member of the hitmaking girl group Fifth Harmony. Cabello, like her former groupmates, has since launched her own solo career. And on her latest album Familia, Cabello addressed the group's split several years ago.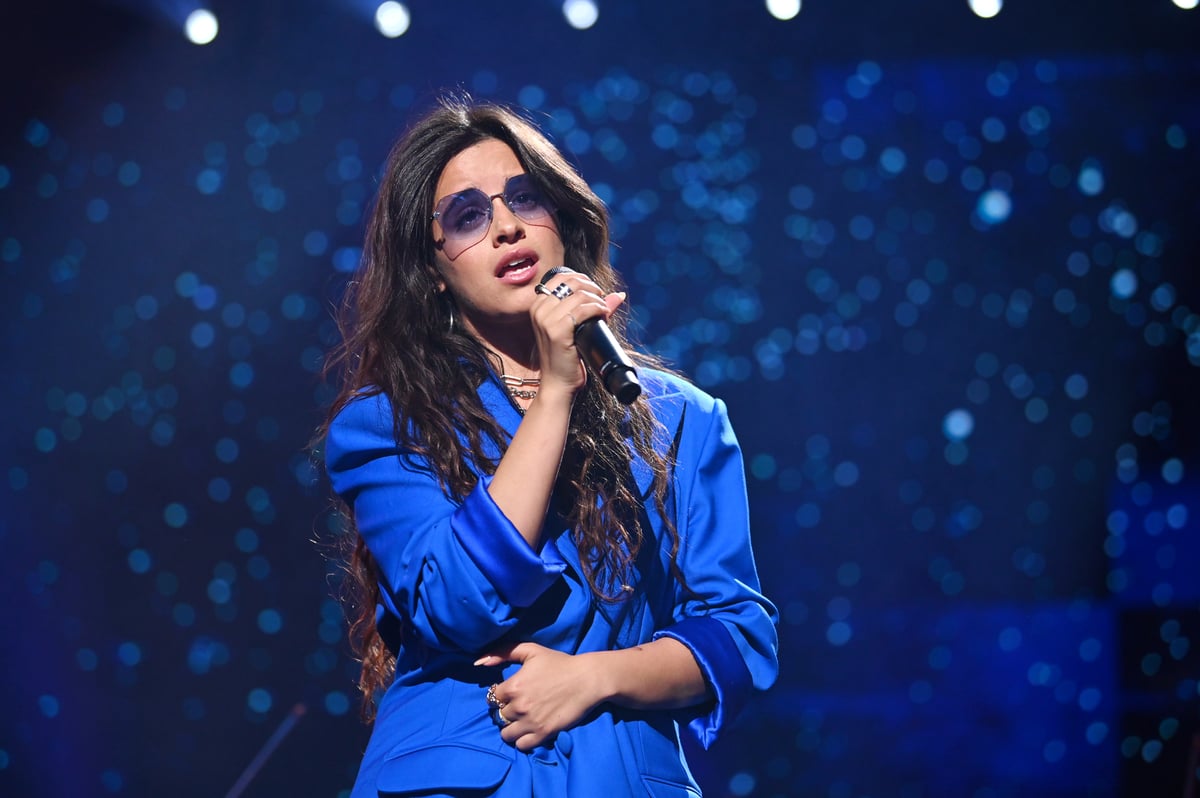 Fifth Harmony broke up in 2018
Fifth Harmony were first formed on the second season of The X Factor in 2012. The group released hit songs throughout the 2010s including "Work From Home," "BO$$," and "Worth It."
In 2016, however, Cabello left the group to embark on her own solo career. The group stayed together and released a self-titled album the following year. But in 2018, they parted ways as Normani, Lauren Jauregui, Ally Brooke, and Dinah Jane worked on their own music.
Camila Cabello addressed Fifth Harmony's breakup on her album 'Familia'
In 2022, Cabello released her third solo album, Familia. The album contains influences from her Cuban culture and was largely inspired by the people closest to her. "To me, [Familia] means people that you trust, people that have got your back, and the people that make life meaningful," she said in an interview with Extra. On the album cover, she's pictured hugging her younger cousin Caro.
Cabello collaborated with talented artists on the album, including Ed Sheeran for the LP's lead single "Bam Bam" and Willow for the single "Psychofreak."
One lyric in particular on "Psychofreak" stood out to fans as Cabello seemingly addressed her departure from Fifth Harmony. "I been on this ride since I was fifteen / I don't blame the girls for how it went down," she sings on the track.
Cabello confirmed in an interview with Reuters that "Psychofreak" was about her history in the music industry, which includes her public breakup with Fifth Harmony. "That song is basically about anxiety and all of the different things that have made up, like, my journey with anxiety and starting off really young in the industry."
She added that she maintains a cordial relationship with her former Fifth Harmony groupmates today. "We have been, like, supportive of each other through like DMs and stuff," Cabello said. "I'm, like, in a really good place with them."
'Familia' is a personal album
Cabello is entering a new chapter of her life and her career. After her on-and-off relationship with Shawn Mendes, she's looking forward to living her life as an independent woman — and at the same time, she's taking the time to reflect on how her path in the past two years led her to create Familia.
"It was a two-year journey for me, and this album and the journey of it was really life-changing for me," she said in an interview on The Tonight Show with Jimmy Fallon. "I feel like I learned the most I've ever learned. I really changed as a person."