Camila Cabello Explains Why It Was 'Weird' Dating Shawn Mendes at First
Camila Cabello and Shawn Mendes' relationship was "weird" in the beginning — here's why.
Camila Cabello and Shawn Mendes' love story unfolded right before our eyes.
They first met in the early 2010s and went on to build a solid friendship. As they started spending more time together, they connected and realized that they had feelings for each other. Finally, in the summer of 2019, Cabello and Mendes made it official and became an item.
Though they might seem like a perfect fit, they've admitted that their road to romance was not easy. Most recently, Cabello admitted that she felt "weird" about dating Mendes at the beginning of their relationship. Here's why.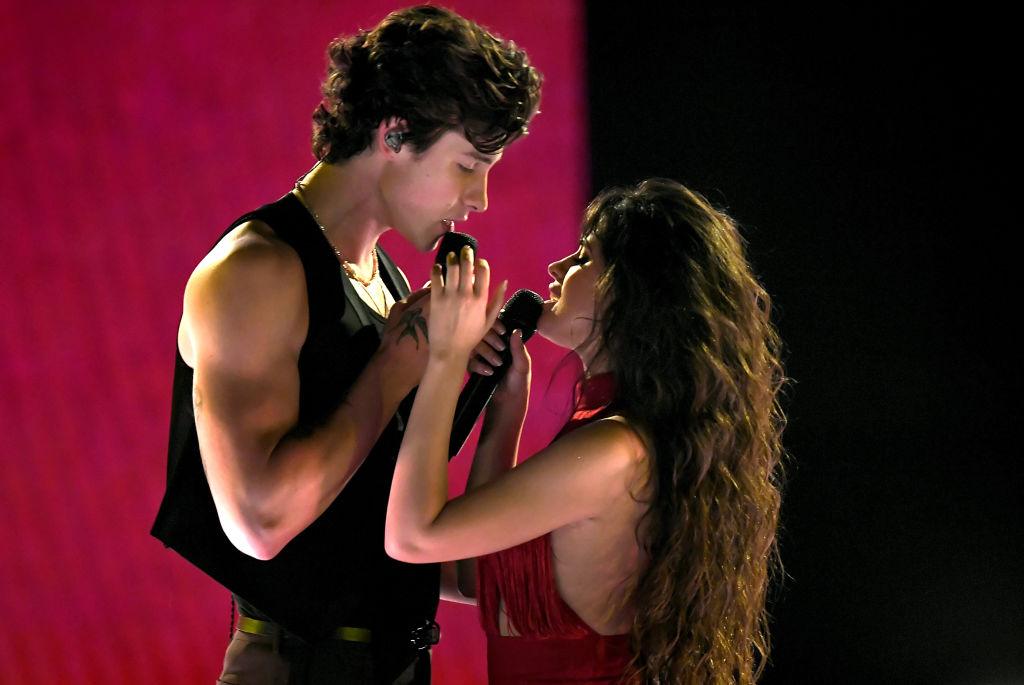 Why Camila Cabello says it was 'weird' dating Shawn Mendes at first
On Dec. 5, Cabello appeared on The Tonight Show Starring Jimmy Fallon, where she talked about their journey from friends to lovers. When shown an old photo of her and Mendes, Cabello said: "We were awkward and nervous and weird, and now we're older and nervous and weird."
She went on to talk about how hard it was for her to adjust to their relationship after they had been friends for so long.
"It's kind of weird in the beginning, right? Like, it took me, like, two months to be able to call him 'baby'! Like, I could not," Cabello continued. "I didn't want to say his name, because we were dating, and I couldn't call him 'baby,' so I was like, 'Hey! You!' … It's weird. But it's great."
It was also hard for her to talk about Mendes to her family and friends. "The people around you already know them 'cause you've known them for a long time," she explained. "So it's just like, 'And, uh, now we kiss and hold hands!'"
How long have Camila Cabello and Shawn Mendes been together?
Cabello and Mendes have been together since July 4. At the time, the artists had been facing romance rumors but had not yet confirmed anything.
However, sources told E! News that they saw the pair being lovey-dovey in West Hollywood on the Fourth of July and noted that they "were telling people they were a couple."
"He was holding her at one point and they were staring into the ocean," the insider explained. "They both were smiling the entire time and Camilla was laughing a lot. They rarely mingled with other people and were together the entire evening. They were telling people they were a couple."
Mendes confirmed the report in October.
He and Cabello started dating about five years after they met. The singers crossed paths for the first time in 2014 when they opened for Austin Mahone's tour. In 2015, they teamed up and created their first song, "I Know What You Did Last Summer."
In promotion of the track, Cabello and Mendes appeared The Late Late Show with James Corden, where they were asked about their relationship.
"There's no way you haven't made out," Corden told the pair. In response, Mendes said, "We haven't, actually. Every time I try and make a move, she swerves me off." But Cabello placed the blame on him, saying, "He friend-zones me. He calls me 'Kid!'"
At some point, one of them made a move — and here we are.