Camila Cabello Reveals 1 NSFW Thing Shawn Mendes Said in His Sleep
Camila Cabello recently shared an interesting tidbit about boyfriend Shawn Mendes. According to Cabello, Mendes once said something NSFW in his sleep.
Camila Cabello and Shawn Mendes are one of the hottest couples in music. They have been close friends for years, and the couple finally confirmed their relationship in late 2019.
Cabello and Mendes have shared some details about their relationship with fans and the media. Recently, Cabello revealed some information about one NSFW thing Mendes has said in his sleep.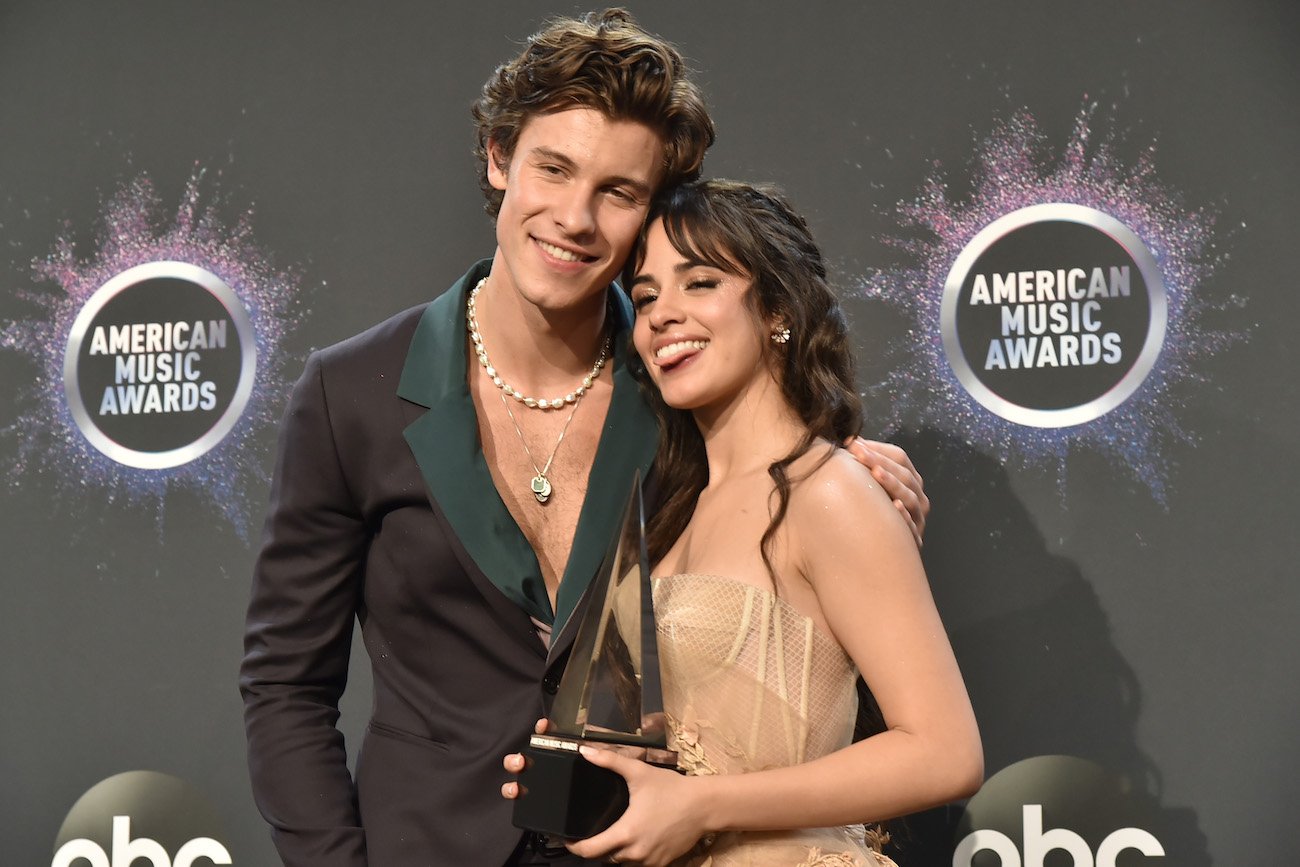 Camila Cabello says Shawn Mendes talks in his sleep
Mendes apparently has a habit of talking in his sleep. Cabello shared during a recent appearance on The Late Late Show with James Corden that Mendes started doing this more during the coronavirus (COVID-19) pandemic.
"He's always sleep-talked, but it happened a lot during the pandemic because we were going to sleep together every night," Cabello said. "I stay up a little longer than he does; I'll be on my iPad or reading or whatever."
"He's just, like, one of those people who as soon as he gets into bed and five minutes later, mid-sentence he'll be like, 'And I—,'" she explained, mimicking Mendes as he falls asleep.
Camila Cabello reveals 1 NSFW thing Shawn Mendes said while asleep
Cabello went on to share something Mendes has said while he was asleep.
"I would be reading or something and he would just start sleep-talking and it would scare the s— out of me," she said, "because he'd just be like: 'Baby! That! Feels! So! Good!' and then he'd go back to sleep."
She added, "That is the first thing he ever said when he slept-talked, by the way. I don't know. I was like, 'Thank you? I'm not really doing anything right now, I think.' But he would just say random things like that. And can you imagine somebody opening their eyes, looking at you, but you know they're asleep?"
Cabello shared that it's "terrifying" for her when that happens.
Shawn Mendes was 'terrified' when he argued with Camila Cabello
Cabello admitted she found it scary when Mendes talked in his sleep. On Mendes' side, he once shared that he felt "terrified" during an argument with Cabello.
"I raised my voice at her, and she was like, 'I don't like it when you raise your voice. Why did you raise your voice?' And I got so defensive," he revealed on the podcast Man Enough. "I was like, 'I wasn't raising my voice at you.' And I did raise my voice at her."
The argument, as Mendes explained, forced him to confront his deep fear of being evil.
He added, "I'm so terrified of being evil. I'm so scared to be bad. I don't want to be bad… But I can't avoid the fact that there's a little bit of darkness inside of me and letting that darkness kind of be present is a horrible feeling."
Fortunately, Mendes and Cabello were able to have an honest discussion about his fear, and Cabello "comforted" him through it. Mendes also realized the importance of being vulnerable.