Camilla Luddington Reveals the Character She'd Most Want To Switch Roles With on 'Grey's Anatomy'
Grey's Anatomy star Camilla Luddington has become a fan favorite since her debut as Dr. Jo Wilson (later Karev) in season 9. With her character overcoming various challenges over the years, the British-born actor exhibits a wide range of emotions on the medical drama.
Though she clearly embodies Jo, Luddington shared that she wouldn't mind playing this role on the medical drama if she had the chance.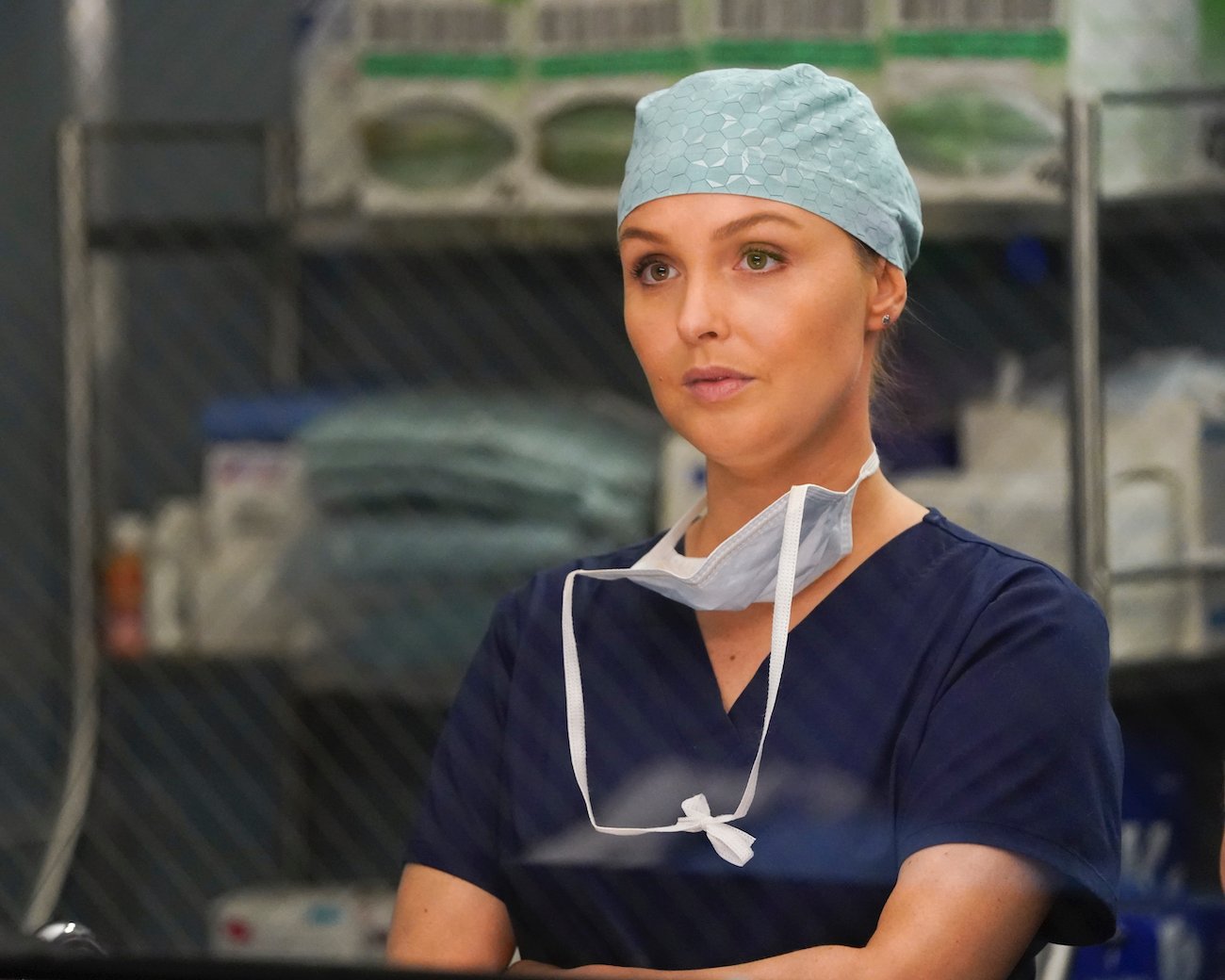 'Grey's Anatomy' star plays a different role outside of Grey Sloan Memorial
In 2010, Luddington auditioned for the voice of Lara Croft in the legendary video game Tomb Raider. The Grey's star recalled her elation upon getting the role.
"When I got the call that I had gotten Tomb Raider, I literally screamed. I was so excited, because growing up, she was really the only iconic female lead in a video game that I knew of," Luddington told PopSugar in 2018. "So, I just remember thinking it was such an honor that I got to jump in the boots of Lara Croft."
While her video game persona and her Grey's Anatomy character seem in sharp contrast to each other, Luddington sees some similarities.
"It was interesting to me that there's a lot of Jo — Jo didn't grow up with her parents, so there's a lot of question about a lot of pain in her past," the William & Kate star shared. "And, of course, Lara deals with the pain, and mourning, and loss of her own parents. So there is a similarity of them both being survivors in their own world."
Camilla Luddington eyes a 'Scandal'ous Shondaland character
The British actor is a self-proclaimed fan of Grey's Anatomy creator Shonda Rhimes, seeing her as a trailblazer for women.
"Shonda has a way of keeping her audience on edge time and time again," Luddington said in 2016 interview with BUILD. "She doesn't give in to what the audience wants … and always it serves for a more captivating story line. That's what I like about her. She's just paving the way for females in the industry."
Though she has no intention of ditching her lab coat, Luddington confessed she'd relish the opportunity to play a character from one of Rhimes' other shows.
"Scandal's Olivia Pope. How could you not?" she told Good Housekeeping in 2015. "On top of being this fabulous, powerful woman, the outfits are just … opening my trailer door every day and seeing those fabulous coats and hats would make each morning a little bit better."
Why Jo Wilson wouldn't mind being the boss
Playing a doctor on a medical drama can take its toll. Luddington revealed a side effect to being constantly subjected to health-related storylines.
"I feel like a complete hypochondriac!" Luddington told the Chicago Tribune in April 2019. "I feel like something's probably wrong all the time. I didn't realize how many different ways there are to almost die, so I do feel like I'm constantly living in a possible season finale of my own life."
Self-diagnosing aside, the Grey's star thrives in her portrayal as Jo. Though when asked if there was a character she would want to trade places with, she had one in mind.
"I think I would want to play," she hesitated, "maybe Bailey. She gets to boss everyone around. That's kind of fun. I feel like as an intern we're always taking crap and she's the one that dishes it out so it would be fun for that role reversal."