Camilla Parker Bowles and Andrew Parker Bowles: 4 of the Best Photos From Their Wedding
Camilla Parker Bowles married Andrew Parker Bowles in 1973. After two children and more than 20 years of marriage, they divorced in 1995.
Before Camilla, Duchess of Cornwall became the wife of Charles, Prince of Wales, she'd been married to Andrew Parker Bowles. While her longtime affair with Charles had been highly publicized, Camilla's first marriage to Bowles largely fell to the wayside. Ahead, check out photos from Camilla's wedding to her first husband.
Camilla Parker Bowles and Andrew Parker Bowles met in the 1960s
Think the Camilla-Charles-Princess Diana story had already been complicated enough? Add another person in the mix. Bowles and Camilla met in 1965 and dated on-and-off for a few years before getting married in 1973.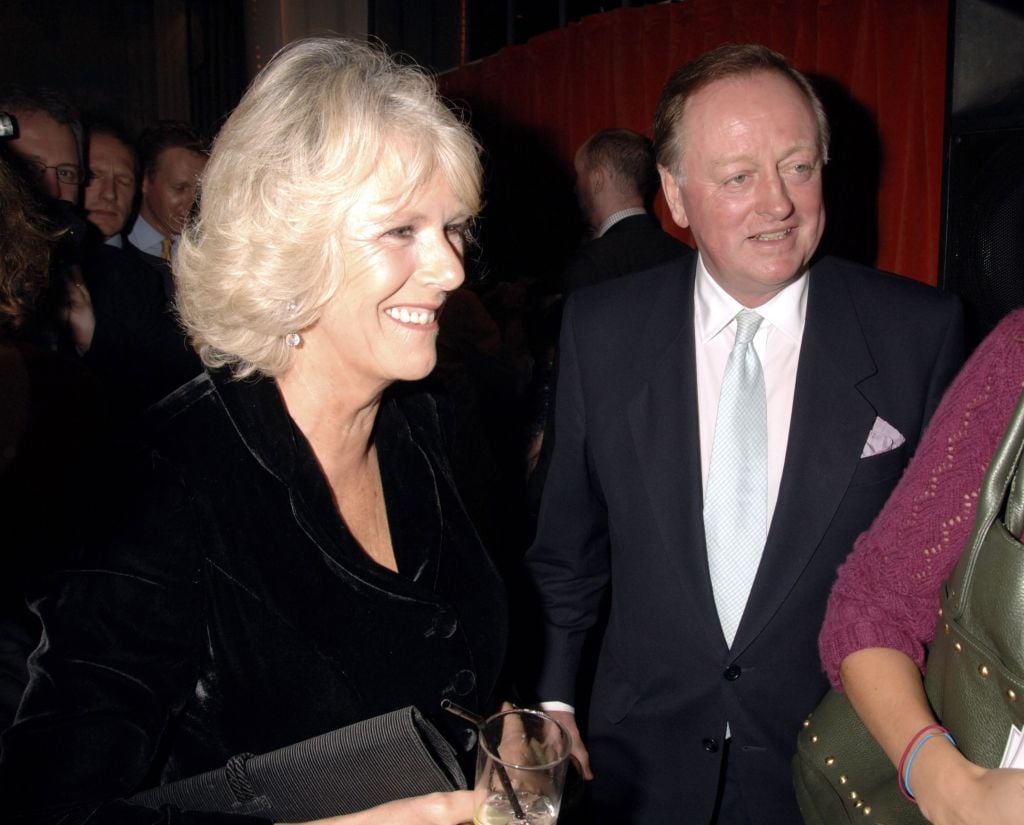 Also in the early 1970s, Camilla and Charles were getting to know each other after reportedly meeting at a polo match. The British royal family deemed Camilla an unsuitable match for Charles and the two stopped dating when Charles went away to serve in the Royal Navy. 
During that time, Camilla and Bowles reconnected and got married. Even though the news devastated Charles, he and Camilla stayed in touch. In fact, they were seen together at a handful of events in the '70s. Bowles had been on Charles' polo team which meant the future leader of the British royal family and Camilla saw each other on occasion. 
While Camilla had an affair with Charles during her marriage to Bowles, it's been reported Bowles had affairs of his own. After he and Camilla officially divorced in 1995, he married his mistress, Rosemary Pitman. The two stayed together until Pitman's death in 2010. As for Camilla, she and Charles married in 2005 after getting permission from Queen Elizabeth II.
Camilla Parker Bowles and Andrew Parker Bowles' families announced their engagement prematurely
The story of Camilla's engagement to her first husband is an interesting one. Bowles had been a bachelor in large part due to his military career which required him to be away for long stretches of time. When he started dating Camilla again, their families took it upon themselves to get them to the alter. 
According to Good Housekeeping, Camilla's father and Bowles' brother published an engagement announcement for the couple before they were even engaged. That way, Bowles had to propose to Camilla. Of course, he did and the couple went on to get married in July 1973. 
Below, see Camilla standing arm-in-arm with her father, Bruce Shand.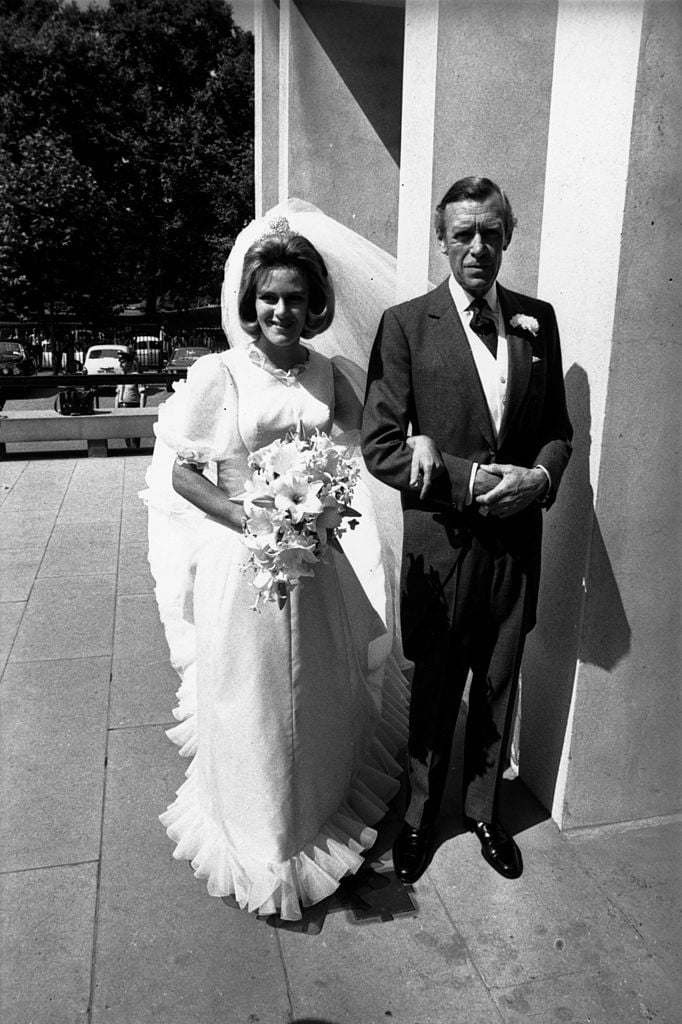 Here's Camilla and Bowles following their wedding ceremony. They were all smiles while photographers snapped some photos.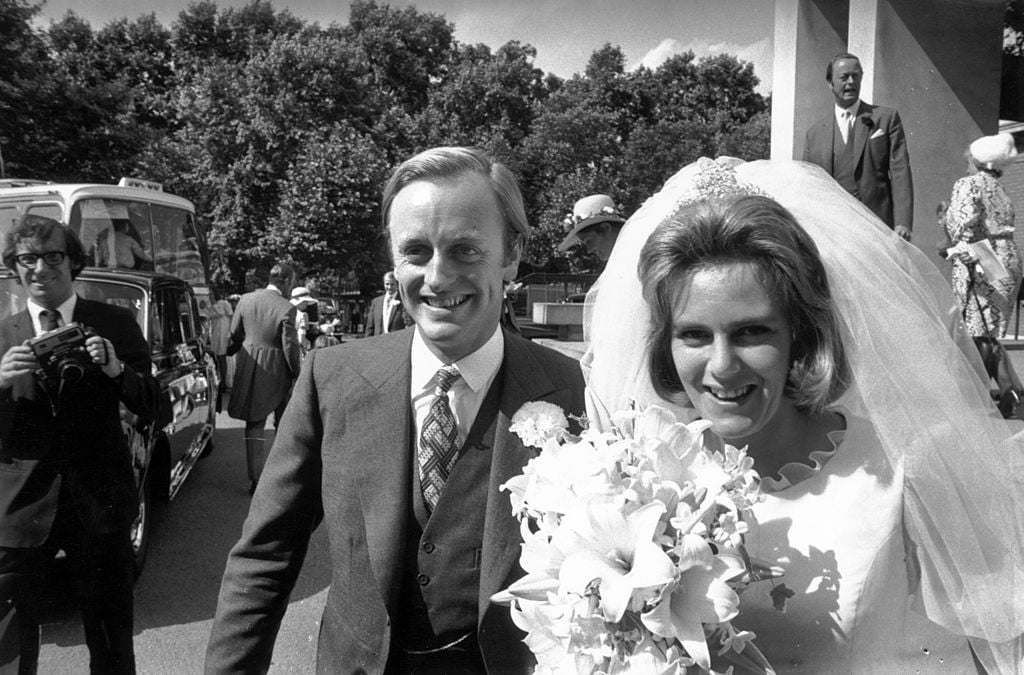 They exited their wedding ceremony with their bridal party following close behind.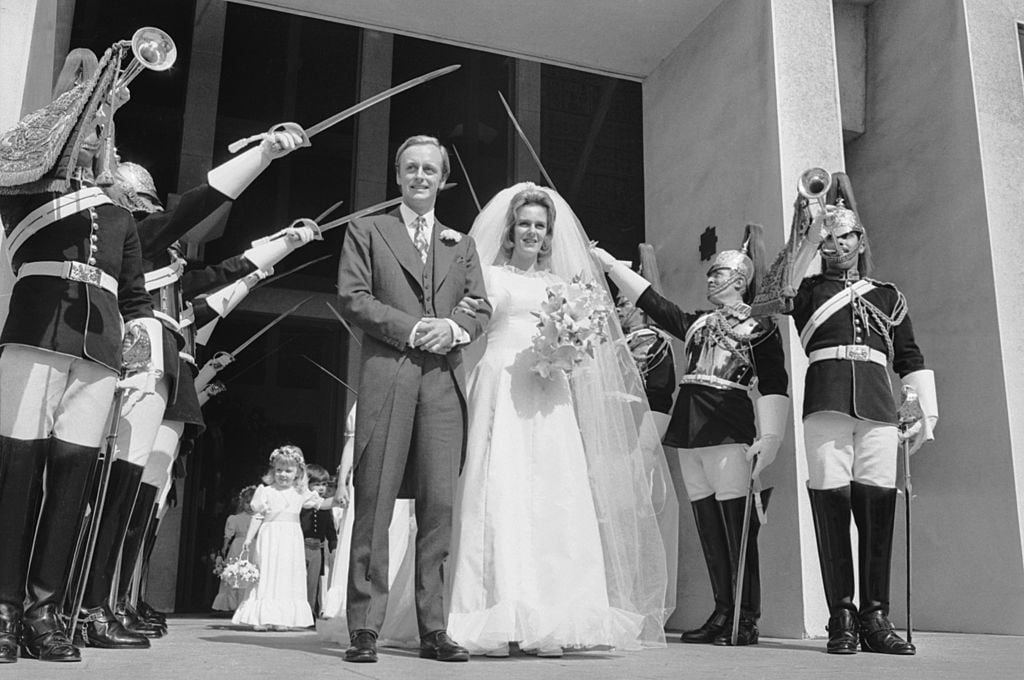 Everyone stood together for a group photo.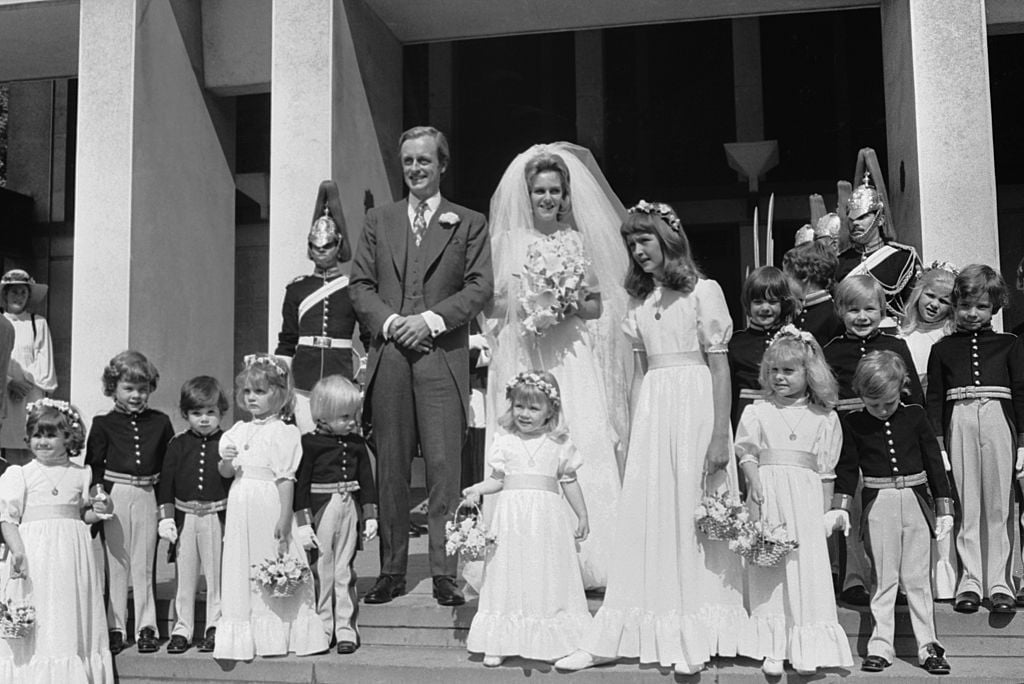 A year after their wedding, Camilla and Bowles became parents. They welcomed a son, Tom Parker Bowles, in 1974. Then in 1978, they became parents once again when their daughter, Laura Lopes, née Parker Bowles, joined the world.
While Bowles and Camilla's marriage didn't work out, they've made public appearances together at events with their children.