The Real Reason Camilla Parker Bowles' Children Don't Have Royal Titles
When Prince Charles married his long-time mistress, Camilla Parker Bowles, she not only became a member of royalty but also earned a fancy royal title. But, unlike many royal offspring, Camilla Parker Bowles' children did not receive matching status. Find out why, ahead.
Camilla Parker Bowles' royal title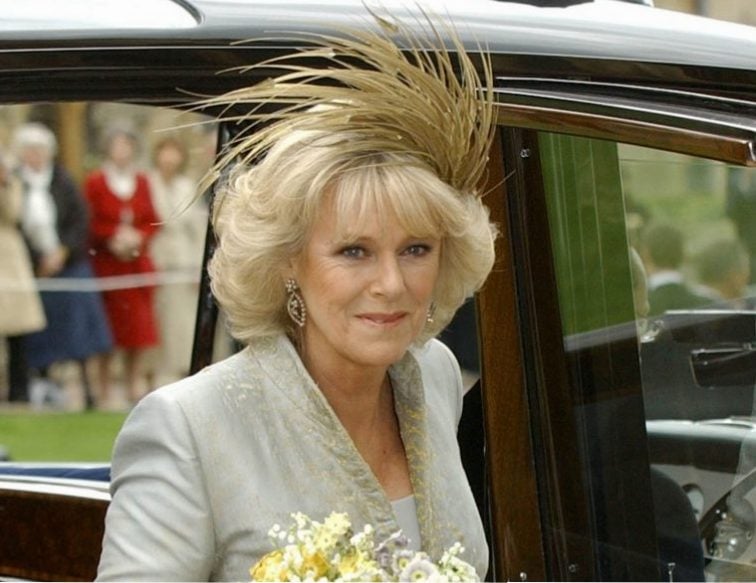 On her royal wedding day, Camilla Parker Bowles became Prince Charles's second wife and the second woman to adopt a variation of his royal status. Since 2005, Camilla Parker Bowles has held both Her Royal Highness The Princess of Wales and Her Royal Highness The Duchess of Cornwall royal titles in England. And, although her Princess of Wales status is more prominent, Prince Charles's second wife is best-known as Duchess of Cornwall out of respect for the late Princess Diana.
In addition to her peerages in England, Camilla Parker Bowles has a few others she goes by when visiting certain parts of the United Kingdom. When in Scotland, she is Her Royal Highness The Duchess of Rothesay and, in Cheshire, she goes by Countess of Chester.
With that said, just because she holds a few royal titles — and will one day ascend the throne as princess consort — doesn't mean her children are of the same royal status as Prince Charles's sons, Prince William and Prince Harry.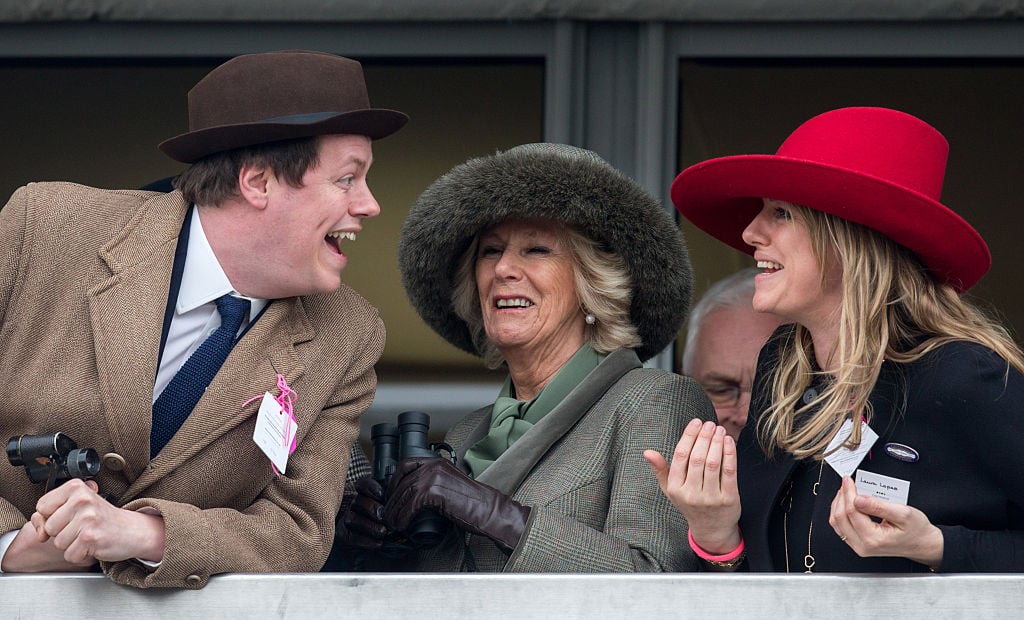 Camilla Parker Bowles' children
Before she married Prince Charles, Camilla Parker Bowles married Andrew Parker Bowles and the two had a son, Tom Parker Bowles (44) and daughter, Laura Lopes (41) together.
Although they join the royal family for events and other family engagements, the two aren't considered full-time members of the royal family. Instead, they are private citizens with their own lives and careers outside of the centuries-old palaces their mother shares with their stepfather. Because of that, Tom Parker Bowles and Laura Lopes don't meet the royal protocol to receive peerages of their own.
Will Prince Charles grant Camilla Parker Bowles' children titles once he ascends the throne?
Despite their lack of royal status right now, Tom Parker Bowles and Laura Lopes could receive royal peerages in the near future. With their stepfather first in line to the British throne, Prince Charles might ask his stepchildren to take on more royal work and, in return, grant them royal status.
But, as the King of England, Prince Charles wouldn't need a reason — unless he follows stuffy old royal title rules — to present Tom Parker Bowles and Laura Lopes with royal titles. As the monarch, he can grant peerages to whoever he wants.
How Camilla Parker Bowles' royal title will change once Prince Chares becomes king
Speaking of his ascension, once Prince Charles becomes King of England, his wife's royal titles are subject to change. As a reflection of her husband's new royal status, Camilla Parker Bowles will drop all current royal titles (Princess of Wales, Duchess of Cornwall, Duchess of Rothesay, and Countess of Chester) and ascend the throne as the United Kingdom's princess consort.
In the royal family, a king's spouse doesn't become queen. Instead, she becomes a consort and takes on the title of either princess consort or queen consort. Around the time of her royal wedding to Prince Charles, it was confirmed that Camilla Parker Bowles would one day be princess consort.
Check out The Cheat Sheet on Facebook!