Camilla Parker Bowles 'Doesn't Need to Be Queen' When Prince Charles Takes the Throne Claims Royal Expert
Camilla Parker Bowles' title when Prince Charles becomes King has been a hot topic as of late.  There has been plenty of debate about what her title should be when Charles is on the throne, with some reports claiming she will be named Queen Consort. One royal expert, however, says that Camilla, Duchess of Cornwall, "does not need to be Queen" and is satisfied with a lesser style.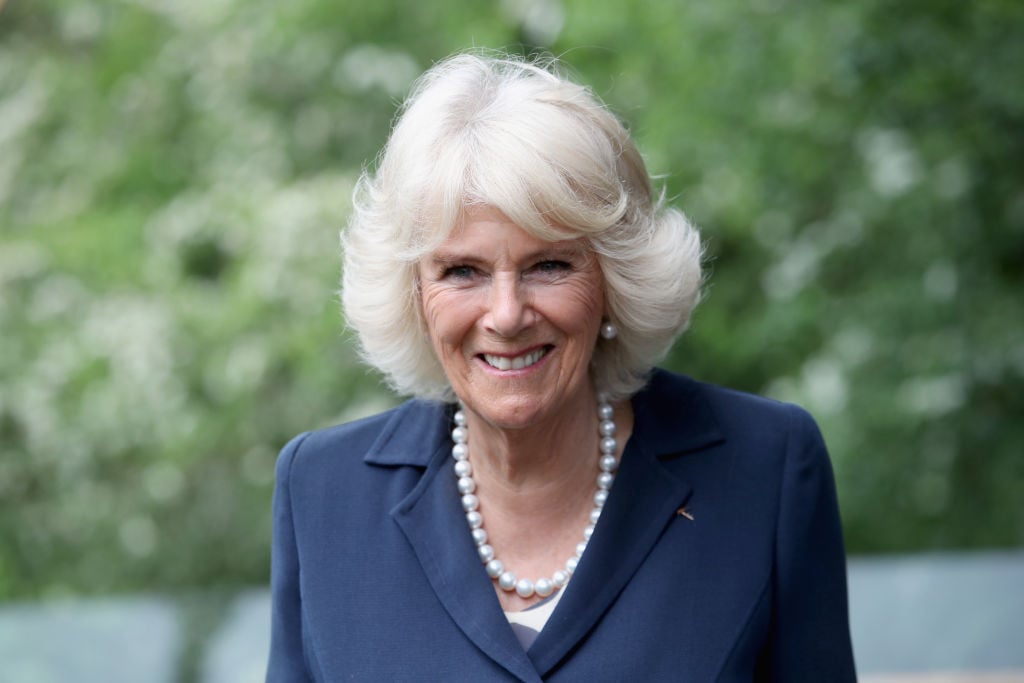 Camilla Parker Bowles will receive this title
Charles and Camilla started dating when they were young, though their romance fizzled out after he went into the military. They rekindled their romance when Charles was married to Princess Diana and have been together ever since.
Their affair effectively ended Charles' marriage, and they went on to date for years before tying the knot in 2005. At the time of their marriage, there was a lot of talk about what title Camilla will get once Charles inherits the crown.
According to Express, royal expert Angela Mollard explained how the royals have always insisted that Camilla Parker Bowles will take on the title of Princess Consort. Fast forward 15 years and that stance has not changed.
"Many years have passed now, she is only going to be Princess Consort," Mollard shared. "She's not going to be Queen as was discussed when she married Charles. There was always the directive that she would be Princess Consort."
Despite the royals being open about Camilla's title, rumors have persisted that Charles will name her Queen Consort after he takes over the monarchy. As far as Mollard is concerned, that will not happen because Camilla does not want the title anyway.
Does the Duchess of Cornwall want to be Queen?
Mollard went on to say that Camilla's title has been making rounds again because of Queen Elizabeth's age. Her Majesty will be turning 94 years old next month, and there is no telling how much longer she will sit on the throne.
Charles is first in the line of succession and will take over as soon as Queen Elizabeth has passed or steps down. When he inherits the crown, Charles will likely pick a new name for himself, but Mollard is convinced that Camilla Parker Bowles is content with becoming Princess Consort.
"Apparently she has no desire to be anything more than Princess Consort," Mollard explained. "She doesn't need to be Queen, and this is just confirmation from Clarence House that that will be her title."
As Princess Consort, Camilla will perform duties befitting a Queen and will be expected to support Charles in all of his endeavors. This includes increasing her royal duties, something she has already been doing in recent months.
Camilla Parker Bowles increases her royal duties
With Charles set to take the throne at any moment, Camilla has increased her royal duties over the past few years. In 2019, for example, Camilla was often spotted by Charles' side and joined him for their tour of New Zealand.
In light of recent developments, i.e. Prince Harry and Meghan Markle's exit, Camilla is expected to take on even more responsibilities moving forward. She has also reportedly been a huge source of support for Charles, who was not happy about Megxit.
Unfortunately, the recent COVID-19 outbreak has put a stop to many of the royal family's upcoming events. This includes Camilla Parker Bowles and Prince Charles' planned tour of Jordan and the Republic of Cyprus.
The events have been canceled to protect the public and the royals from contracting the virus. Hopefully, the outbreak will become better managed in the weeks to come and the Duke and Duchess of Cornwall can get back to their schedule.
What does Camilla Parker Bowles do to cope with stress?
It sounds like Camilla is pretty content with not being Queen, but she still feels the pressures of the royal spotlight in her daily life. After all, Camilla lived half her life before marrying Charles and experienced a major adjustment upon joining the royal family.
When Camilla feels like the stress is too overwhelming, she turns to her own family for support. According to Express, royal author Penny Junor revealed that Camilla Parker Bowles uses her family as a much-needed escape from the pressure and enjoys spending time at her Berkshire home, Ray Mill.
"Her saviors have been her family, who keep her feet on the ground, a couple of good friends, who are prepared to tell her she's talking nonsense, and Ray Mill, which she kept when she married Charles," Junor stated. "She has an escape. She can forget she is a Duchess."
Junor added that Camilla often spends weekends at Ray Mill to reboot. At her house, Camilla has the freedom to cook for herself, wear whatever she wants, and "watch mindless television."
Charles sometimes accompanies her at Ray Mill, though he often cannot because he is too busy with work. Prince Charles and Camilla Parker Bowles, of course, have not confirmed these reports.