Camilla Parker Bowles Had Ties to Royal Family Long Before Prince Charles
Members of the royal family live in a different world from most of us. For centuries, those who weren't from aristocratic backgrounds weren't considered marriage material for people who lived in the palace. When Prince Charles and Camilla Parker Bowles first met and fell in love, she was thought of as unsuitable because of her family background.
But even though Camilla's family doesn't have many titled members, they have crossed paths with royalty before. At least one historical tie is eerily similar to Camilla's own connection to the royal family.
What is Camilla Parker Bowles' royal status?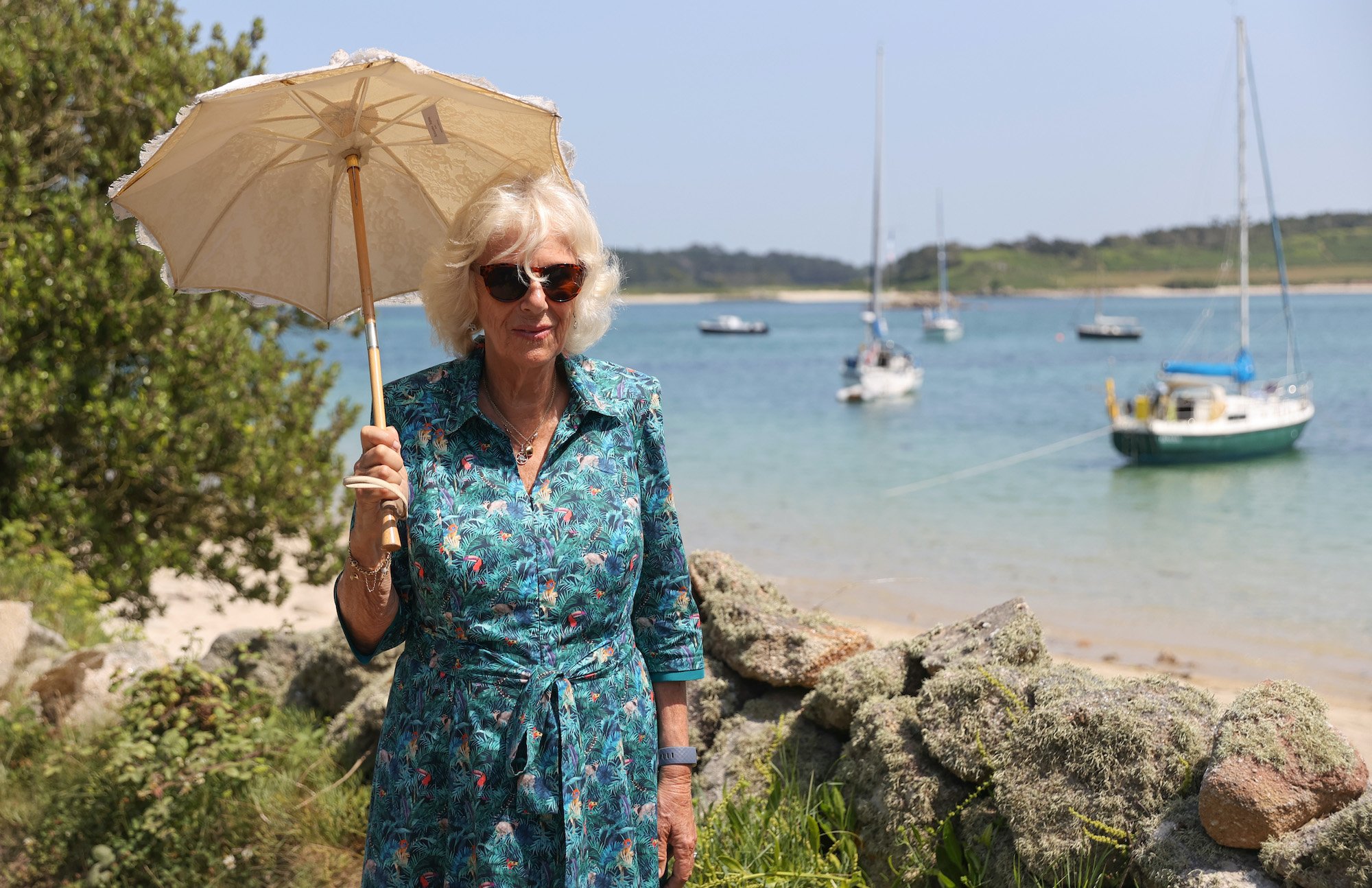 Normally, royal protocol determines most details in the family's life. But when it comes to Bowles, her situation is a little more complicated. Prince Charles and Camilla entered their marriage with more baggage than usual. And that's affected her place in the royal family.
The wife of the eldest son of the reigning monarch usually goes by the title Princess of Wales. But according to Town & Country, when the couple married, the nation still associated that title with Princess Diana. Given the painful history between her and Camilla, and how much the public still loved Diana, it was decided that Charles' new wife would use a different title. She's known as Her Royal Highness The Duchess of Cornwall.
After they married, it was assumed that Camilla would not become Queen when Charles took the throne, because of the scandalous beginnings of their relationship. But five years into their marriage, Charles hinted that she may end up Queen after all. Public outcry was intense, and the Palace made it clear that Camilla would be known as Princess Consort, not Queen.
Camilla Parker Bowles: family background
Camilla's family tree may seem impressive to most people, but the royal family didn't think so. According to Biography, even though one of her grandfathers was a baron, she simply wasn't considered aristocratic enough to be a suitable match for Charles.
Although they weren't royals, Camilla's family was wealthy and well-connected, so they spent time around the royal family. But despite the fact that they traveled in the same social circles, they weren't considered to be on the same level.
Her background just didn't match up to the kind of woman Charles was expected to choose for a wife. He usually spent time with women who were the daughters of dukes and earls. So even though he and Camilla reportedly fell in love in their early 20s, both of them went on to marry other people.
Family ties to royalty
Despite the fact that Camilla's family wasn't considered to be up to royal standards, they have had ties to the palace in the past. Before she married her first husband, Andrew Parker Bowles, he had briefly dated Charles' sister, Princess Anne. And another tie between the two worlds is older and surprisingly similar to Camilla's story.
According to Insider, Camilla had a great-grandmother named Alice Keppel. She was apparently the mistress of Charles' great-great-grandfather, King Edward VII.
Considering the fact that Camilla's family and the royal family travel in the same social circles, it's not surprising that they've made some connections along the way. But no matter how close some individuals have become, expectations have always kept their worlds separated.
But it seems that the old rules couldn't last forever. After a tumultuous history, the Duchess of Cornwall and Prince Charles have finally managed to officially bridge that gap.
RELATED: Camilla Parker Bowles Being Denied Rightful Title of Queen Consort When Charles Becomes King is 'Nonsense,' Royal Expert Says
Related post url: