Camilla Parker Bowles Has a Secret Weapon to Keep From Getting Blisters on Her Feet
We know members of the royal family have specific guidelines and protocols for how to dress when they're on duty. Many engagements require the ladies in the family to stand or walk around for hours in heels. As most women know, being in heels for an extended period of time can be a painful task. So how do they do it without being extremely uncomfortable or getting blisters?
Read on to find out what Prince Charles' wife Camilla, Duchess of Cornwall and some other royal ladies do to protect their feet.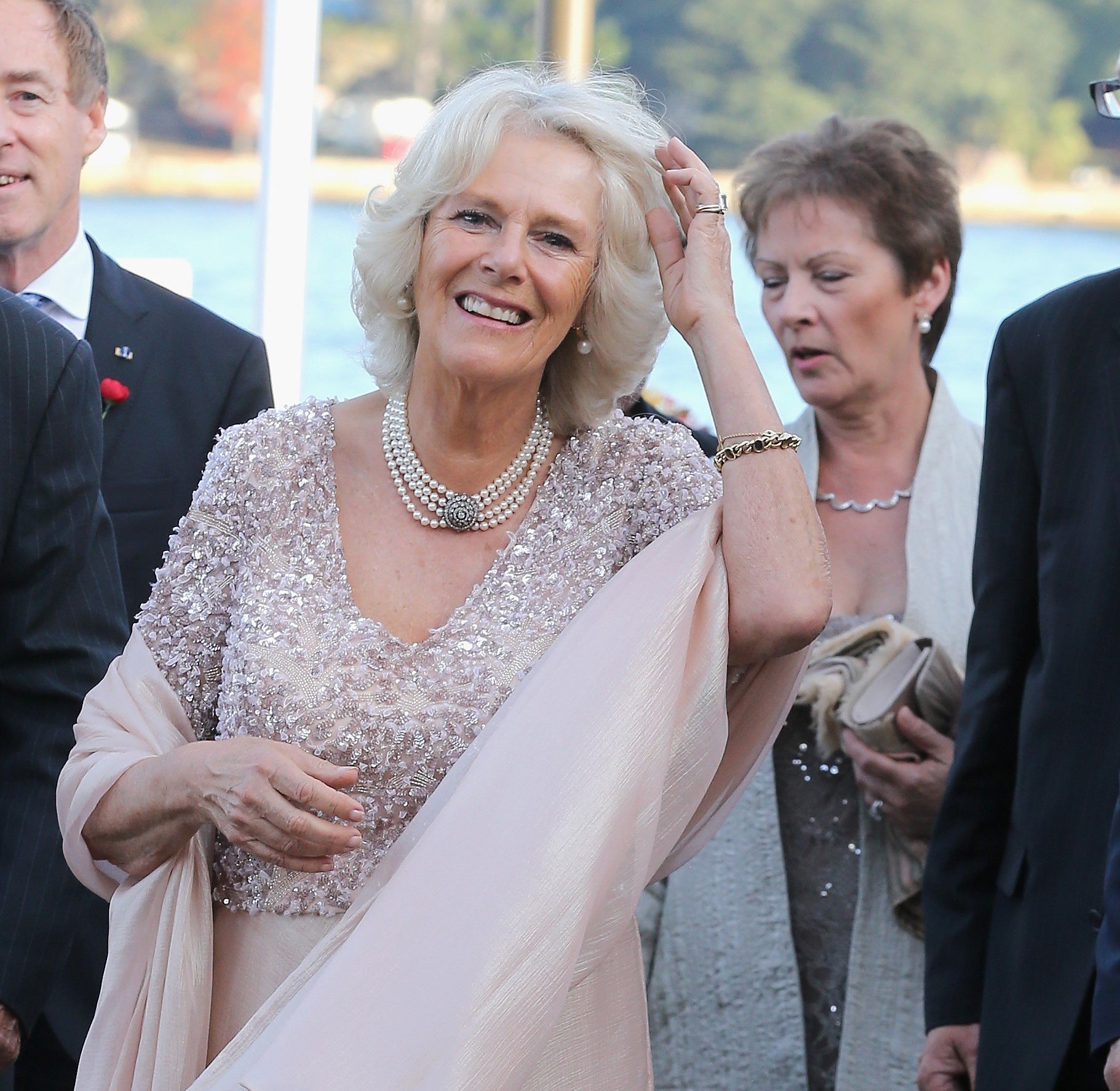 How Camilla Parker Bowles keeps her feet bunion and blister-free
When we see Camilla out and about she almost always has on nude-colored shoes with a block heel.
According to Hello!, the duchess has a specific shoe brand she wears as her secret weapon to ensure that her feet are comfortable and don't become covered in blisters or bunions.
The heels Camilla is seen in so often are by Sole Bliss, which specializes in creating shoes for women with common foot problems.
Sole Bliss uses what it calls Juane Technology for support and is equipped with memory foam cushion contours and even prevents the foot pronating.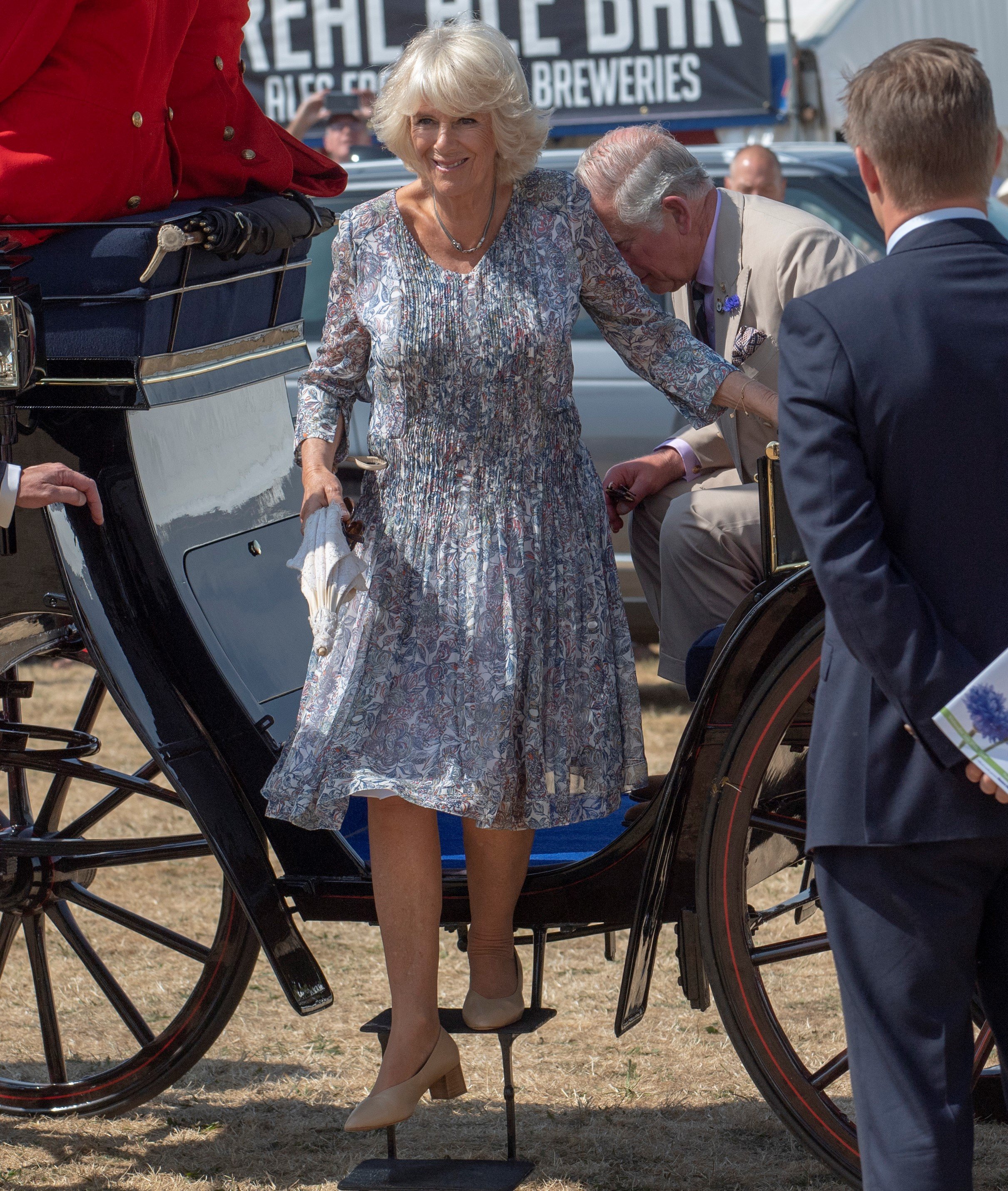 The trick Kate Middleton and Meghan Markle use to prevent them
When Catherine, Duchess of Cambridge attends an event and has to stand for a while she wears pantyhose with cushiony silicone pads on the bottom. Kate also adopted a trick her sister-in-law Meghan, Duchess of Sussex has always done to prevent blisters.
The royal ladies wear shoes a little bigger than their actual size. The exact reason for doing so is because when feet swell from standing or walking they expand at which time snug-fitting shoes can cause blisters and bunions.
"Celebs often go a size up, or even two, in the shoe department when they're at an event or on the red carpet and it's for one reason we can all relate to–to avoid blisters," fashion expert Harriet Davey told The Sun.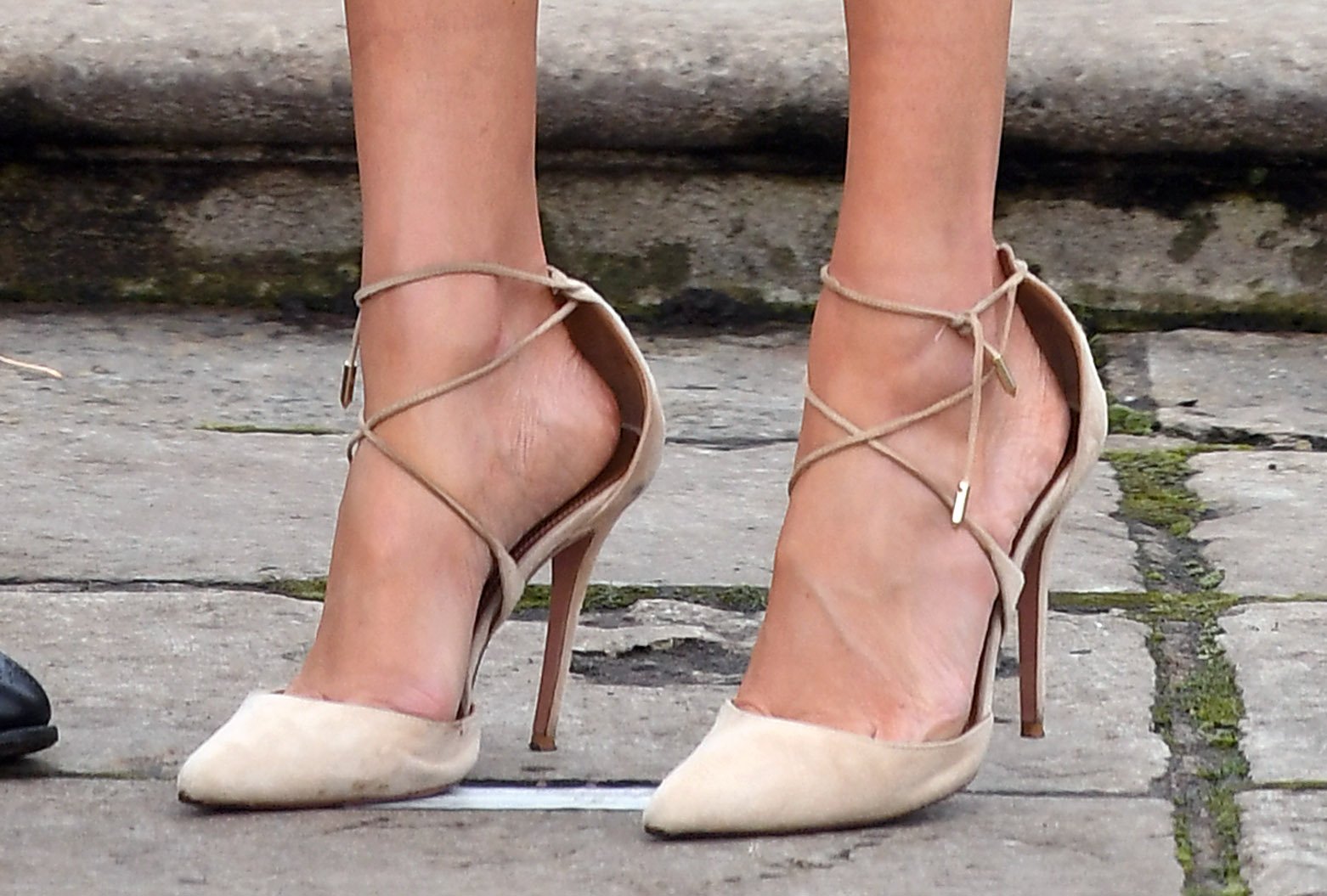 RELATED: Kate Middleton and Meghan Markle Are Banned From Wearing These Colors Around Queen Elizabeth
How Queen Elizabeth keeps from getting blisters on her feet
It's not just the duchesses, England longest-reigning monarch has her won way of making sure her shoes are comfortable and she doesn't get blisters. Queen Elizabeth II does so by hiring a "royal shoe-wearer."
The Telegraph reported that the royal family matriarch actually has someone on hand who wears the queen's shoes before she puts them on to break them in.
"[The shoes] have to be immediately comfortable…she does get someone to wear them," said Stewart Parvin, who has designed Queen Elizabeth outfits since 2007. "The queen can never say 'I'm uncomfortable, I can't walk anymore.' She has the right to have someone wear them in."
RELATED: Camilla Parker Bowles Rejects Title of Queen When Prince Charles is King, What She Wants To Be Called Instead