Camilla Parker Bowles Reportedly Pulled a 'Mean Girls' Move Ahead of Princess Diana's Wedding
As Princess Diana once shared during an interview, her marriage to Prince Charles famously involved a third person: Camilla Parker Bowles. Diana and Camilla already had tension with each other before the royal wedding. Camilla even reportedly once pulled a "mean girls" move.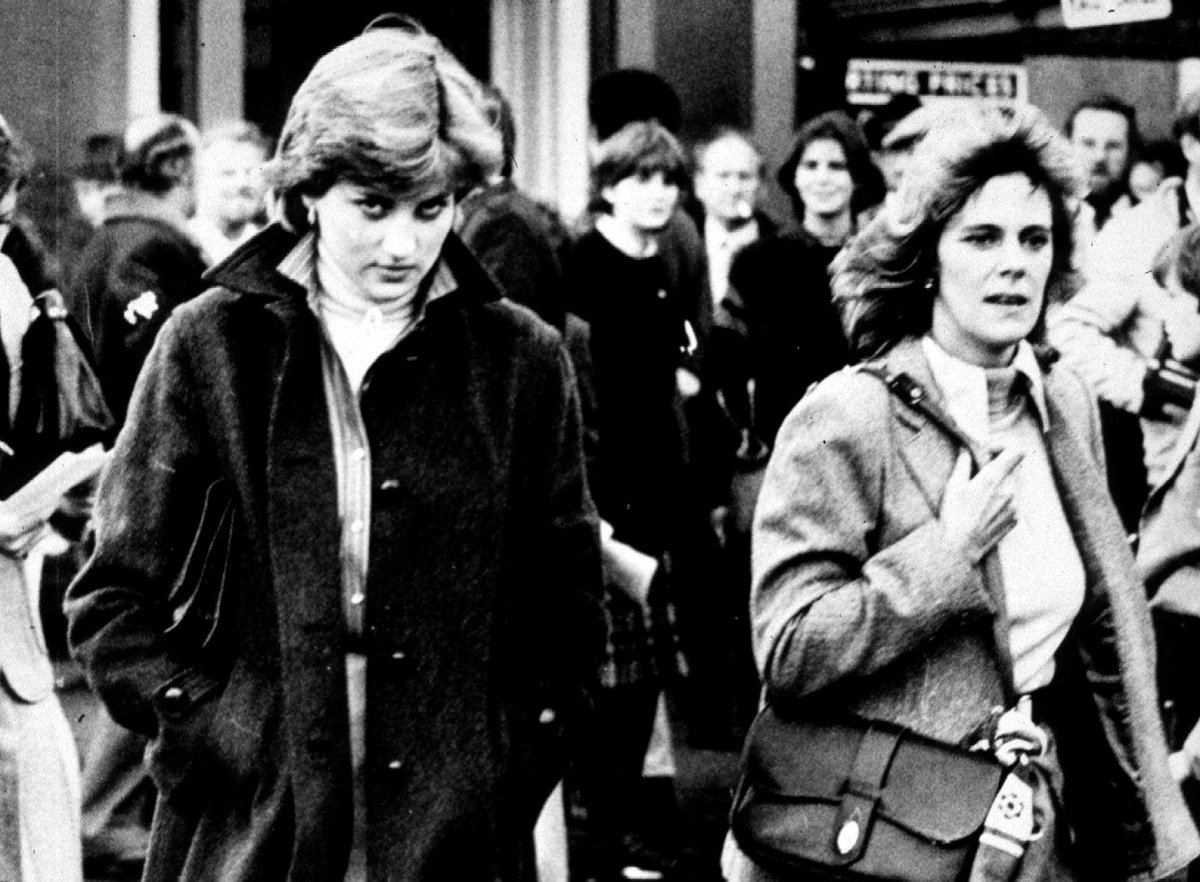 Princess Diana knew about Camilla Parker Bowles before her wedding
It did not take long for Diana to suspect that Charles had feelings for Camilla, his ex-girlfriend whom he dated 10 years prior to marrying Diana.
Weeks before the wedding in 1981, Diana discovered that Charles had bought a bracelet for Camilla.
She recalled (via Mirror), "Someone in his office told me that my husband has had a bracelet made for her. I walked into this man's office one day and I said, 'Ooh, what's in that parcel?' And he said 'Oh, you shouldn't look at that.' So I opened it and there was the bracelet … I was devastated, and I said 'Well, he's going to give it to her tonight.'"
In the CNN docuseries Diana, royal correspondent Jennie Bond shared (via Cosmopolitan), "In Diana's own words, she told me any marriage Prince Charles might have made could never be as strong as the relationship he had with Camilla. And that's what she was battling with from the outset."
Camilla Parker Bowles reportedly pulled a 'Mean Girls' move ahead of the royal wedding
Ahead of the royal wedding, Camilla congratulated Diana on her eventual marriage. However, according to writer and broadcaster Bidisha Mamata, Camilla did not do it in a genuinely kind way.
"Camilla Parker Bowles left Diana a note saying 'Such exciting news. Love to see the engagement ring,'" Mamata said in Diana. "That's like a real mafia thug move. That's so Mean Girls it's unbelievable… That's a power move right there."
Princess Diana confronted Camilla Parker Bowles about the affair in 1989
During their marriage, Charles often saw Camilla behind Diana's back. He went to great lengths to hide the affair from her, though Diana was well aware that he was not faithful.
In 1989, Diana finally confronted Camilla about it. In the documentary Diana: In Her Own Words, Diana recalled what happened during that confrontation, which took place at Camilla's sister's birthday party.
"I go downstairs, and there's a very happy little threesome going on downstairs—Camilla, Charles, and some other man who I don't really know—chatting away," she said. "So I thought, 'Right, this is your moment.'"
Diana continued, "I said to the two men, 'OK, boys, I'm just going to have a quick word with Camilla, and I'll be up in a minute.' … I said, 'I know what's going on between you and Charles, and I just want you to know that.'"
According to Diana, Camilla allegedly said, "You've got everything you ever wanted. You've got all the men in the world fall in love with you, and you've got two beautiful children, what more do you want?'"
"I want my husband," Diana responded.
Charles got very angry at Diana when he learned about the confrontation. Diana admitted that in the car on the way home, she "cried like I have never cried before."
In the years after the confrontation, Diana opened up about her life and Charles' affair to the press. This eventually led to the couple's divorce in 1996.