Camilla Parker Bowles Was Reportedly 'Terrified' of Being Booed During Her Wedding to Prince Charles
Camilla Parker Bowles and Prince Charles tied the knot in 2005, and Camilla was reportedly 'terrified' of how the public would react on their wedding day.
TL;DR:
The royal family gave their approval for Camilla Parker Bowles and Prince Charles to marry in 2005.
Camilla was reportedly "terrified" about the public's reaction on her wedding day.
A family member of Camilla is still worried about how people would react if she becomes queen.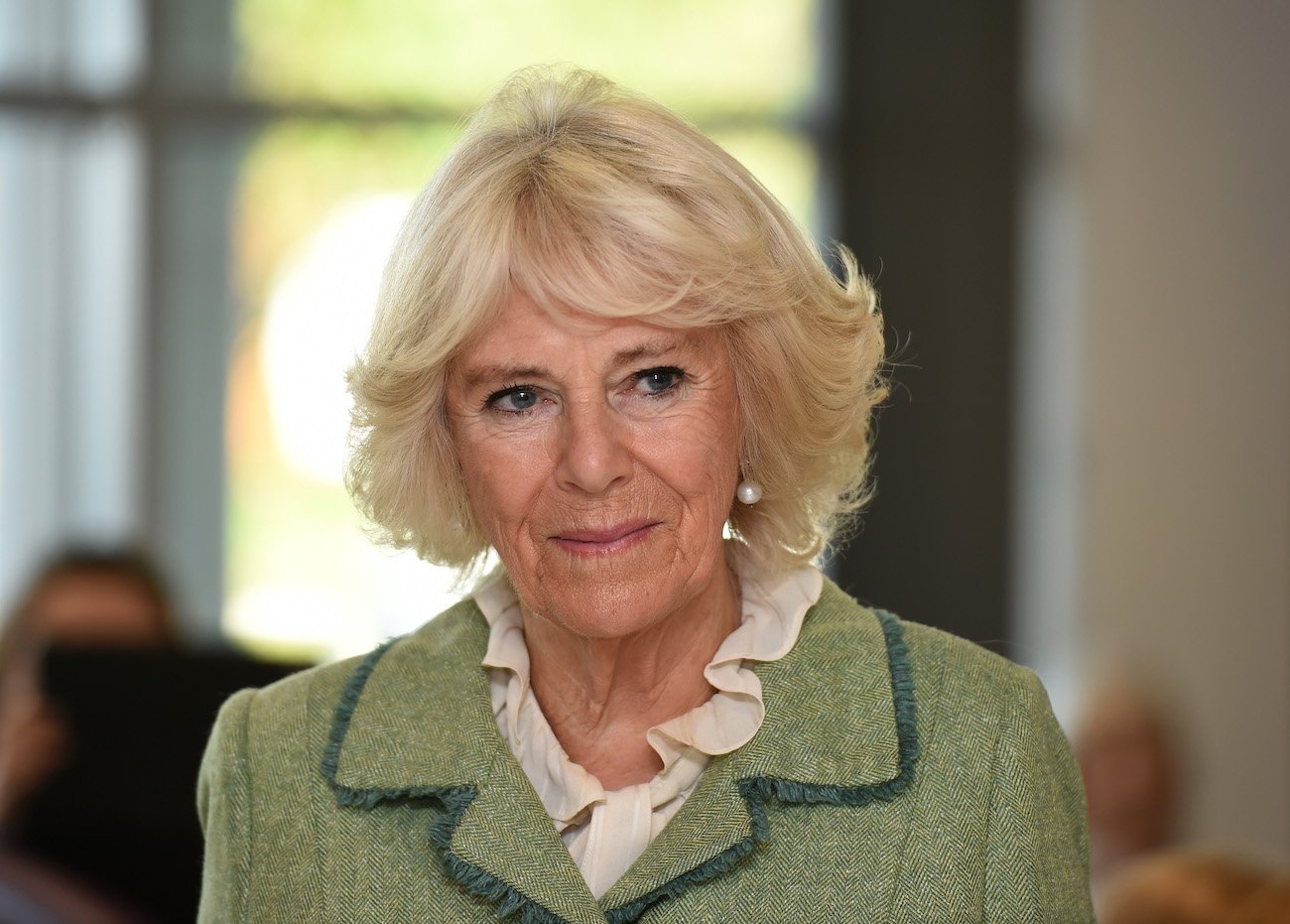 Camilla Parker Bowles became famous in the 1980s and 1990s as a mistress in Prince Charles' marriage to Princess Diana. As such, the public was not particularly fond of Camilla, and many people blamed her for Charles and Diana's marriage breaking down.
In 2005, Camilla and Charles decided to get married—eight years after Diana's death. However, because of Camilla's unpopularity at the time, she had some concerns about people's possible reactions to her wedding.
Camilla Parker Bowles' marriage to Prince Charles had support from the royal family
Camilla and Charles dated for the first time in the early 1970s. There are rumors that the two of them could not marry at the time because Camilla was not aristocratic enough for the royal family. However, when the couple decided to wed in 2005, it seems their family members were more supportive.
Buckingham Palace shared a statement on behalf of Queen Elizabeth: "The Duke of Edinburgh and I are very happy that The Prince of Wales and Mrs. Parker Bowles are to marry. We have given them our warmest good wishes for their future together."
Prince Harry has also spoken positively about Camilla, noting that she is "not a wicked stepmother."
"To be honest, she's always been very close to me and William," he said (via Mirror). "She's not a wicked stepmother. Look at the position she's coming into. Don't feel sorry for me and William, feel sorry for her. She's wonderful woman and she's made our father very, very happy which is the most important thing. William and I love her to bits."
Camilla Parker Bowles was allegedly 'terrified' of being booed at her wedding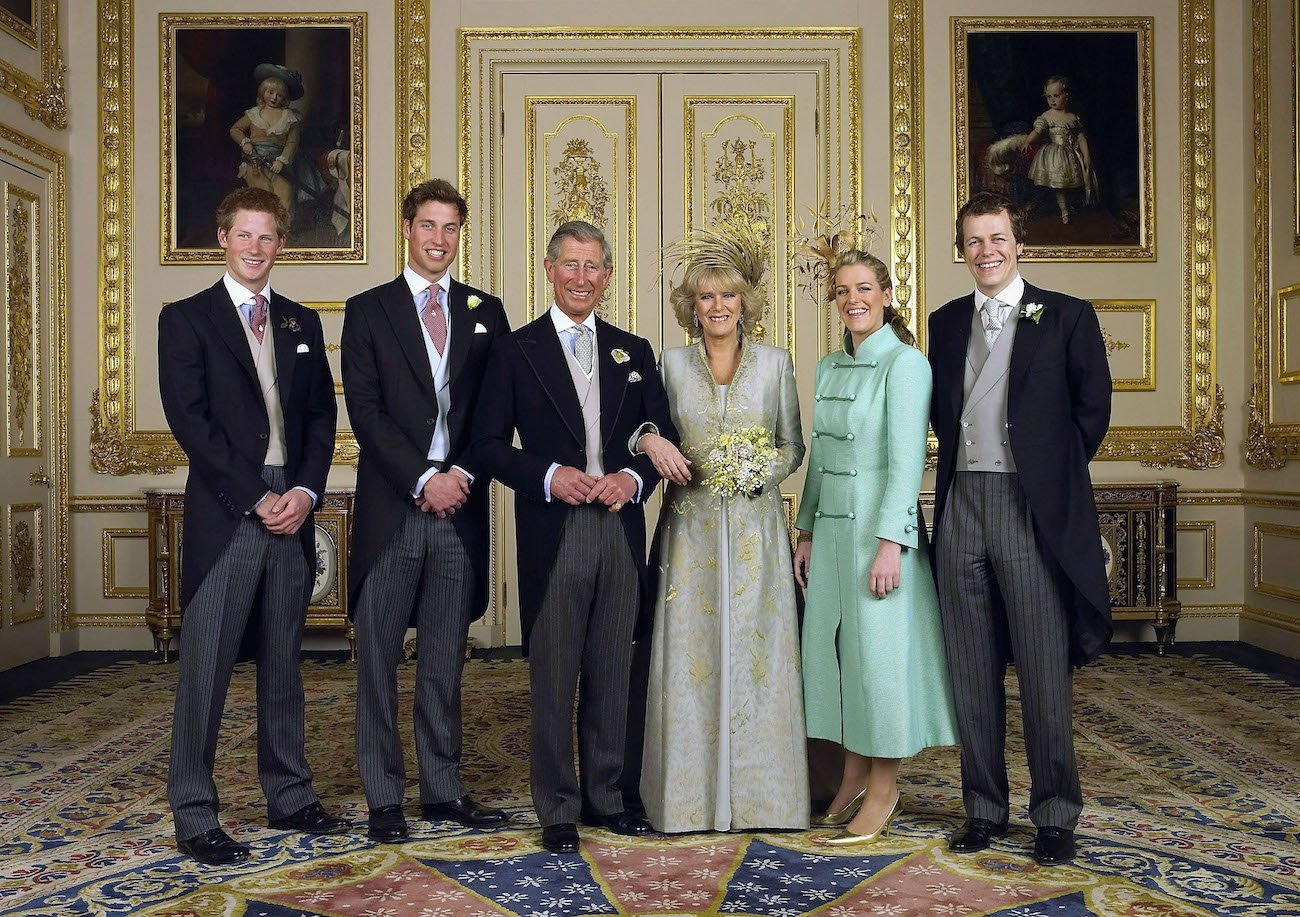 Despite the royal family's approval, Camilla was allegedly unsure of how the public would react to the wedding.
"She was terrified no one would come. She was terrified she'd be booed," royal commentator Carole Malone said in the 2021 documentary Charles and Camilla: King and Queen in Waiting (via Express).
Malone added, "I remember seeing film footage at the time, it was about 6am, and there was no one on the streets of Windsor. It was freezing as well, it was a really, really cold day. As a journalist, I was looking at it and thinking the only reaction to this is going to be national apathy, which is kind of almost as bad as protest."
However, Malone recalled that by 10:30 a.m. there were many people on the streets.
Journalist Robert Jobson believed that there were folks who saw how much Camilla and Charles fought for their relationship and ended up supporting their marriage.
"I think people really, at that time thought, well why shouldn't these two, who were the picture of happiness, who had this long, long love affair, on and off over many years, why shouldn't they find happiness," Jobson said.
Camilla Parker Bowles' family is reportedly 'fearful' of her becoming queen
As the Duchess of Cornwall, Camilla has tried to rehabilitate her image. She has dedicated herself to royal work, supporting charities that help women and children. Most importantly, she has also remained very private about her personal life, which ultimately helps her avoid big scandals.
Camilla is more popular now than ever, and Queen Elizabeth has expressed her approval for Camilla to become queen consort when Charles takes the throne. However, Camilla's family is reportedly still "fearful" of her becoming queen in the future. 
"At least one member of her family doesn't want her to become queen for fear of a backlash," royal author Penny Junor said.
The family member allegedly told Junor, "I think it would be better for [Camilla] if she became princess consort. I do so want her to be alright and I do worry that she won't be. How is she going to be judged? That's the thing I feel fearful about. Between Diana and [Queen Elizabeth] is a hard place to be. People might go a bit wild. The queen who's been in our lives forever, the worship of Diana, and suddenly Queen Camilla. It's going to be such a shake-up. I fear for them both."