Camilla Parker Bowles Initially Thought Princess Diana Was Harmless, Source Claims
When Prince Charles married Princess Diana in 1981, he was still very much in love with his ex-girlfriend, Camilla, Duchess of Cornwall. The prince and the duchess had dated in the 1970s and the prince was quickly enamored by the quick-witted woman who seemed to understand him in a way that no one else did.
Unfortunately, because Camilla wasn't "virginal" she was deemed unsuitable for the future Crowned King. The prince's family intervened and when he was stationed away for his duties in the navy. The duchess married her on-again, off-again boyfriend, Andrew Parker Bowles.
Still, Prince Charles was determined to remain in the duchess' life. He became friendly with Parker-Bowles even becoming their son's godfather. The prince and the duchess remained so close, that when Prince Charles began courting Princess Diana, the duchess thought the young woman was absolutely harmless.
Prince Charles and Camilla Parker Bowles began their affair in 1986
By 1986, after five years of marriage and two sons, Prince William and Prince Harry, the Prince and Princess of Wales were miserable together. Divorce didn't appear to be an option, so instead, the prince turned to his long-time friend and former lover, the Duchess of Cornwall. It didn't take much for their relationship to turn romantic again.
Initially, it appears that Prince Charles tried to keep his affair hidden from Princess Diana. "Charles' bodyguard was forced to accompany the prince on illicit nighttime visits to see Camilla, while his chef and butler were instructed to cook dinner even though they knew Charles would be out with his lover," royal biographer Andrew Morton wrote in his book, Diana: Her True Story. "Charles' valet was instructed to mark up the TV listings guide to make it look like the prince had spent the night at home watching television. When Charles broke his arm in a polo accident, his staff was responsible for listening to police radios to track Diana's journey to the hospital, so they could get Camilla out of Charles' room before the princess arrived."
Princess Diana was always suspicious of Camilla Parker Bowles
Though she was unhappy within the royal family, Princess Diana desperately wanted a fairytale marriage. It was never going to happen. Though she would not get a confirmation for some time, the princess was always suspicious about the Duchess of Cornwall's relationship with her husband.
The women even had a blowup confrontation about the affair in the late 1980s  "I said, 'I know what's going on between you and Charles and I just want you to know that," Princess Diana revealed in an interview. Camilla then replied, "You've got everything you ever wanted. You've got all the men in the world fall in love with you and you've got two beautiful children, what more do you want?'" The princess said, "I want my husband. I'm sorry I'm in the way … and it must be hell for both of you. But I do know what's going on. Don't treat me like an idiot.'"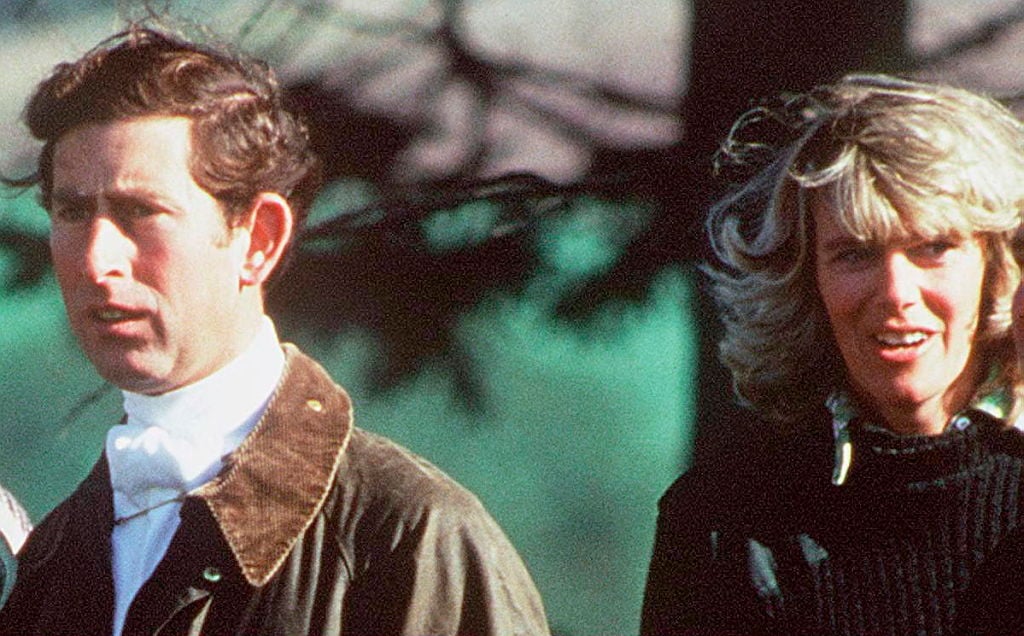 Camilla Parker Bowles initially thought Princess Diana was harmless
When Prince Charles first began seeing Princess Diana in 1980, the Duchess of Cornwall encouraged their relationship. She never saw the princess as someone coming between herself and the prince.
"Camilla initially encouraged the relationship between Charles and Diana because she thought Diana was gormless," Tina Brown wrote in her book, The Diana Chronicles. "His family wanted it. The public wanted it. Like the last Prince of Wales, he liked to confide in married women, and his two favourites, Lady Tryon and Camilla Parker Bowles, wanted it. They had met the blushing little Spencer girl and deduced she was not going to give them any trouble. Prince Charles was exhausted. He proposed."
In her 2012 book, The Duchess of Cornwall: Camilla's Story and Secrets, author Jessica Jayne suggests, "Camilla never saw Diana as a threat and felt that the late Princess could be someone she could manipulate."