Camille Grammer Reveals Real Reason Behind 'RHOBH' Exit as Tamra Judge From 'RHOC' Calls BS
Tamra Judge from The Real Housewives of Orange County has picked up another feud on social media. This time the Bravo star is exchanging words with Camille Grammer after the latter blamed Kyle Richards for her exit from The Real Housewives of Beverly Hills.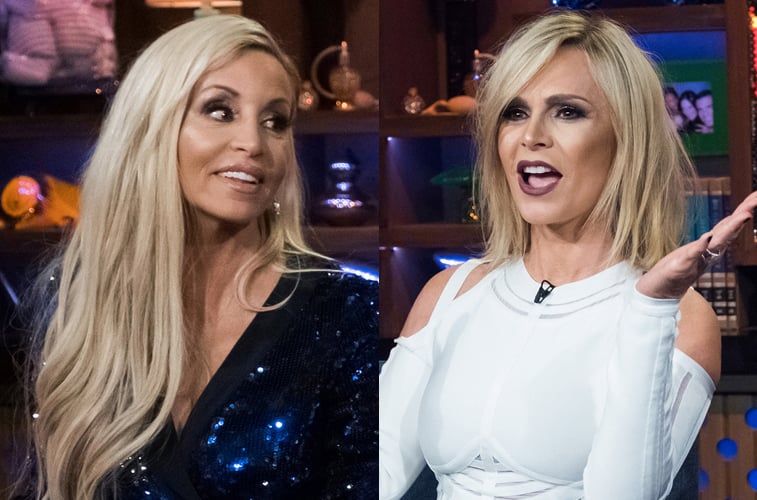 Camille Grammer blames Kyle Richards for 'RHOBH' ousting
When the new additions to Season 10 of RHOBH were announced, Grammer confirmed she had not been asked to the show. After a fan asked why she was not returning, Grammer pointed the finger at Kyle Richards.
"I wasn't asked back. It's fine. I did my time on the show. And it's Kyle's show," Grammar replied, in a now-deleted Twitter comment, to a fan asking where she was.
In another reply, she said: "It was up to Kyle. I'm really fine. After the reunion, I didn't want to come back. It was an awful experience."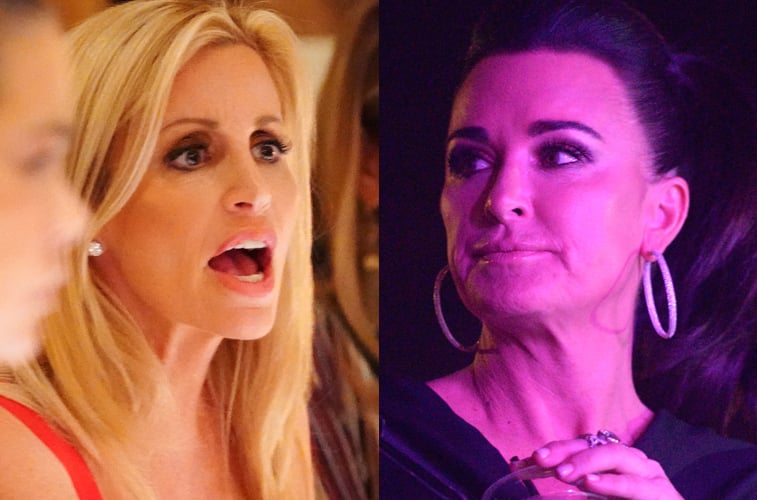 Kyle Richards denies calling shots
Richards was approached by TMZ cameras about Grammer's allegations, but the child actressed denied having a say in casting.
"That's not true," she told the reporter about Grammer's allegations while getting into her car. "I never even had an issue with Camille, I don't know where that came from."
Camille Grammer claps back
When Grammer saw the video of Richards, she clapped back and asked her fans not to believe her.
"Don't believe her spin. Producers told me otherwise," she tweeted.
Tamra Judge interjects
Judge read and replied to a post by The Good Tea Time on Instagram where they reported on Grammer's clap back at Richards.
"Such bulls**t. It doesn't work like that," she wrote in a deleted comment. "We have [the] same production company and that's not that story I heard. When you're not friends with any of the cast they have no other choice but to let you go. No cast member has the power to fire someone."
Grammer then replied with a history lesson to Judge on how RHOBH was developed.
"You know better. It was Kyle's show from the very beginning," Grammer replied. "She had a development deal with Evolution for a show with Kim [Richards] and Kathy [Hilton]. Kathy backed out and there was some controversy over development. So they decided to make it The Real Housewives of Beverly Hills. She brought [Lisa Vanderpump] and she asked me to take a meeting with Evolution. Andy [Cohen] was not interested at first. Kyle got paid $134,000 when the rest of the cast got paid around $36,000."
Grammer also said that Richards "has input" on casting and threw shade at Teddi Mellencamp asking Judge to think as to why she's still in the show.
At the end of Grammer's series of replies on Instagram, she revealed what led to her exit from the Bravo reality show.
"The producers asked me to make things right with Kyle because she was upset with me," she posted. "Even her manager told me that Kyle was mad. Alex called me [to] film with Kyle and make things right. I wasn't going to film for free. That's a non-starter. I declined and that's the truth. I have the texts from Alex and Chris Cullen."
Tamra Judge mocks Bethenny Frankel
Judge has been extremely opinionated lately and shaded Bethenny Frankel after the reason she gave for quitting RHONY.
"I hate when a housewife either gets fired or says she quits… When they go on record [and] say, 'I just need to spend time with my kids,'" she told Daily Pop. "[I'm] just like, 'Really? Because you weren't spending time because we work three hours a day?'"
The RHOC star went on to mock the statements other housewives have given in the past: "I need to spend some quality time with my children. Or the drama is just too much for me, I can't stand the toxic environment".