'Camp Rock' Stars Demi Lovato and Alyson Stoner Went to Rehab as Teenagers — but for Different Reasons
Demi Lovato rose to fame with her role in Camp Rock. And she has something in common with one of her co-stars from the film, Alyson Stoner — both went to rehab shortly after the sequel's release. Learn what was similar and what was different for the two of them, and if they're friends in 2021.
Demi Lovato and Alyson Stoner starred in 'Camp Rock'
Lovato and Stoner starred in the 2008 Disney Channel Original Movie Camp Rock. The former portrays Mitchie, a teenage girl who attends a musical summer camp. Though they clash at times, she befriends Alyson Stoner's Caitlyn, a fellow camper who keeps her secret.
The movie was such a success for the network that it ordered a sequel, titled Camp Rock 2: The Final Jam. Lovato and Stoner reprised their roles as Mitchie and Caitlyn. This time, they're up against a rival camp, Camp Star. The film debuted in September 2010 and once again was a hit for Disney Channel.
Lovato went to rehab in 2010 for drug use
Along with Camp Rock 2's release, Lovato and the Jonas Brothers toured together, promoting the film and their music. However, in November 2010, she dropped out of the tour following an incident involving a backup dancer. Lovato then entered a rehab facility for the first time.
When she left treatment, the artist opened up about what led her to seek help. While there were multiple reasons, the press fixated on her drug and alcohol use, as well as her bipolar disorder diagnosis. At the time, Lovato was just 18 years old. She left the Disney Channel to focus on her music career.
Stoner opened up about her own rehab experience 
Stoner began acting on the Disney Channel even before Lovato. She broke out with Mike's Super Short Show before making her way to The Suite Life of Zack and Cody and Phineas and Ferb. Stoner later opened up about her own rehab experience in 2011, when she was 17.
"I'm not here for drugs or alcohol," Stoner said of her experience in a video shared on her YouTube channel in April 2021. "I'm here because I'm at least 20 pounds underweight and I'm daring to believe that my health matters, even if it feels like I'm the only advocate for it."
Are Stoner and Lovato still friends?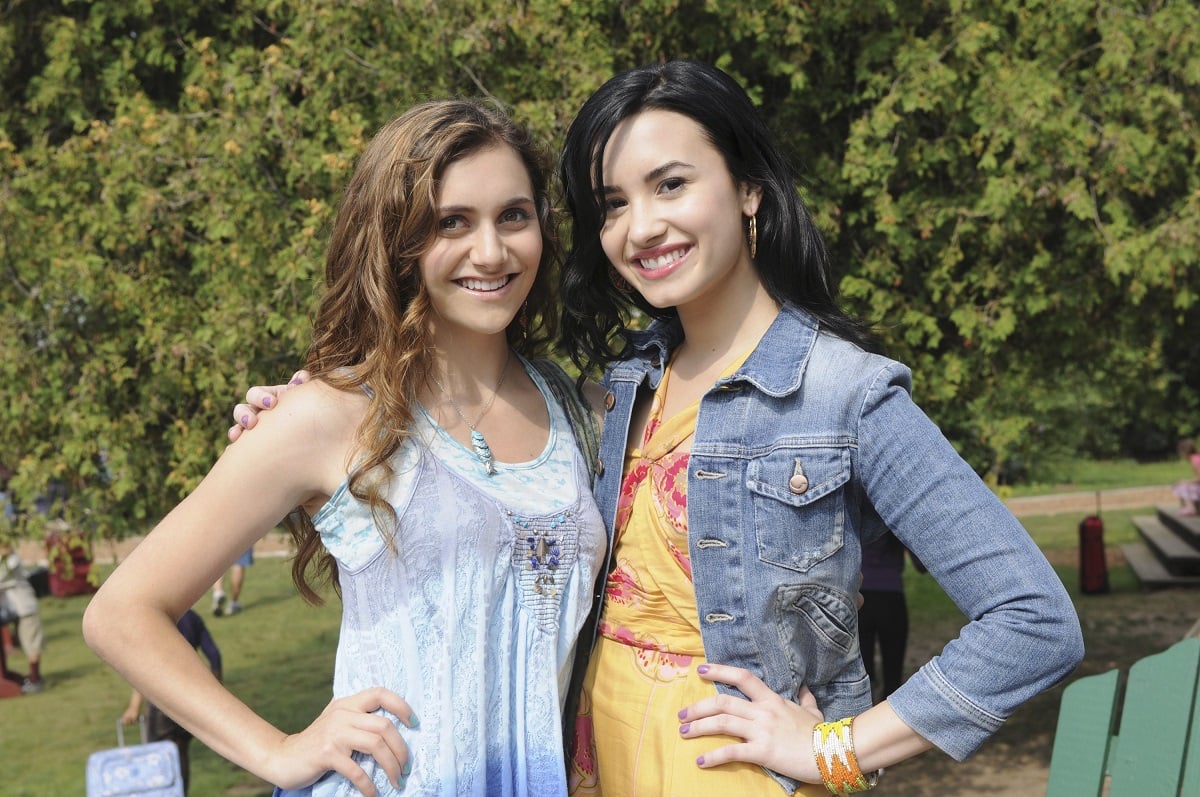 Stoner and Lovato's experiences aren't that much different — both were dealing with eating disorders, and both faced severe exhaustion from working too hard for too long. Additionally, both have mentioned negative experiences on the Camp Rock set — something Stoner wants to talk about.
When a Twitter user suggested that Stoner and Lovato, who don't appear to have remained in contact, share what happened behind the scenes, the former responded she "would deeply appreciate this." She added it "could be healing on many fronts. But we also should have a round table with all of us."