Can Expert Baker Duff Goldman Actually Cook?
Goldman (better known simply as "Duff") also seems to show up unexpectedly on other shows to weigh in with his expertise.
If the name Duff Goldman isn't ringing a bell right away, you might remember him as "that cake guy from Ace of Cakes" since that's where he got his start back in 2006. Since then, he has been building a veritable TV empire.
He stars in numerous shows including Cake Masters, Duff Till Dawn, Sugar Showdown, Worst Bakers in America, and Buddy vs. Duff, which features Duff competing head to head against the Cake Boss himself, Buddy Valastro.
Since Food Network also has a habit of asking hosts from one show pop up as guest judges on another, Goldman (better known simply as "Duff") also seems to show up unexpectedly on other shows to weigh in with his expertise. But what do we know about his expertise exactly?
Everyone knows Duff can bake an amazing cake, but given the number of places he's been asked to judge, some fans have been wondering: Can Duff Goldman actually cook, and if so, what are his credentials?
Duff Goldman didn't originally study the culinary arts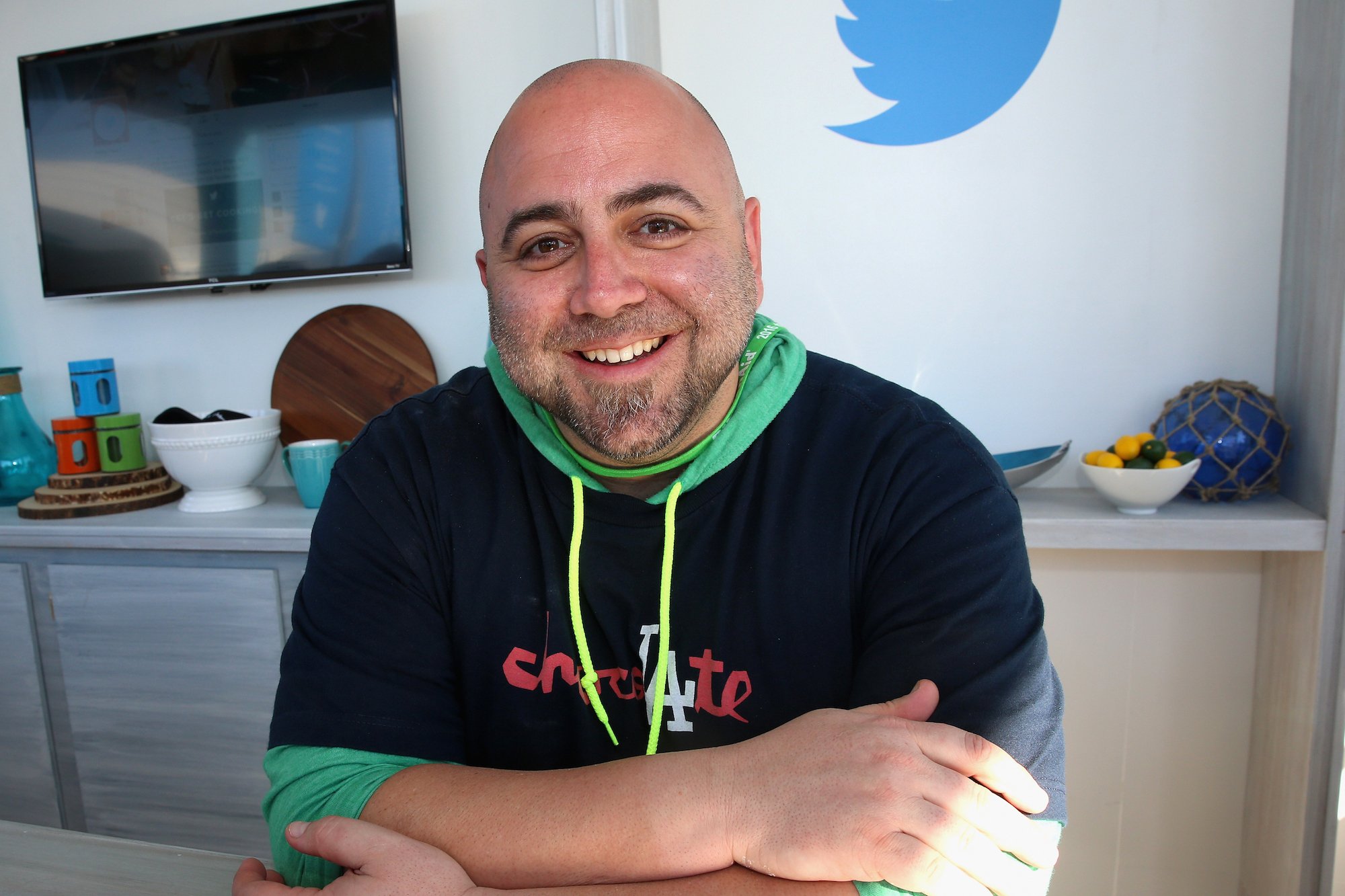 When Duff was going to college at the University of Maryland, Baltimore Country, he wasn't yet working on his cake empire. Instead, he studied history and philosophy, managing to receive a degree in both. However, he must not have found what he was looking for that way because he eventually went to study at the Culinary Institute of America at Greystone, which is located in Napa Valley, California.
Hmm…wonder if that means Duff knows a thing or two about pairing wine with cake…because we'd watch that show!
Unsurprisingly, his specialty was pastry, which is why he is often introduced as a pastry chef. But Duff had to study all aspects of culinary arts to get his degree. After graduating, he had some high-profile jobs, working at well-known restaurants like The French Laundry, Todd English's Olives, and the Vail Cascade Hotel.
Once Duff had cut his teeth with these high brow gigs, that's when Duff went back to Baltimore to set up Charm City Cakes. He actually competed on Iron Chef before Ace of Cakes even became a show, so Duff definitely has the culinary chops to back up his celebrity.
Charm City Cakes actually started from Duff Goldman's home
Duff was living in Charles Village in Baltimore when he started Charm City Cakes. When they first got off the ground, they didn't have a commercial kitchen space so he was doing everything out of his own home. In the beginning, he only had two assistants to help him out.
As the business grew, they eventually expanded to their own location, hired a bunch of people, and began developing super innovative cake-making techniques that made Duff Goldman one of the biggest names in cakes if not the entire food industry.
Everyone wanted a Duff cake…including President Barack Obama, who commissioned a cake from Duff for his second inaugural ball back in 2013. They have since expanded with a west coast location as well, as fans of his shows can tell you.
Duff Goldman just dropped a BIG announcement
Duff got married to a woman named Johnna Colbry back in 2019. Just a few days ago, they announced some huge news: Duff and Johnna are expecting their first child.
Yes, a little baby Duff is on the way, and this adorable couple announced their big news on Instagram in a pretty delightfully Duff way…using baked goods, of course!
The post showed the couple posing near home in Topanga, California with some regular sized muffins and one mini muffin.  We're sure that the next year is going to be quite the roller coaster for everyone…but it will be a joyful one for Duff and his growing family either way.