Can Kylie Jenner and Tyga Stay 'Just Friends'?
After watching Kylie Jenner and Travis Scott post the cutest pictures of each other on Instagram and even refer to each other as husband and wife, many fans were shocked to hear that the parents on 20-month-old Stormi had decided to take a break from their relationship.
Now that the two are no longer together, there are several rumors swirling around that suggest that Jenner may be trying to get back with her ex, Tyga. She has continued to shoot down these rumors and insists that the two are just friends.
While many fans do believe that Jenner and Tyga are just friends, some are wondering if that status will remain the same for much longer.
So, is it possible that Jenner and Tyga will remain friends or is there a chance that the two could be rekindling their love very soon? Here is what we know about Tyga and Jenner's relationship.
How long were Kylie Jenner and Tyga together?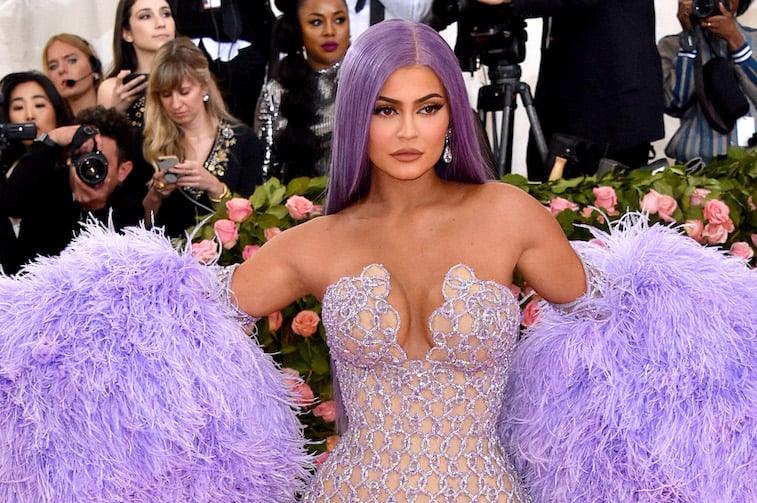 Jenner first met the superstar rapper when she was just 14 years old. At the time, Tyga was 22 years old. They met at Kendall Jenner's 16th birthday party where Tyga was hired to perform.
The two didn't really interact with each other that much at the party, but it wasn't too long before the pair were spotted out together often. Many people had speculated that they were dating, but because Kylie was still way too young (and Tyga was currently in a relationship with Blac Chyna), they both continued to deny the allegations.
Rumors continued to surround the two for the next few years. But in August 2015 (Kylie's 18th birthday), the two finally confirm that they are, in fact, dating. And to celebrate, Tyga bought the newly legal adult a $320,000 Ferrari.
From 2015 to 2017, Kylie and Tyga are going strong. There are a few rumors here and there that insinuate that the couple had broken things off a few times during their relationship, but their "breaks" never lasted longer than a few weeks.
However, in 2017, People reports that the pair had broken up again, but just like all of their other breakups, many fans were expecting to get back together soon.
As it turns out, however, a romantic reunion would not be in the cards for these two. And a few weeks later, Kylie was spotted out and about with her new love interest, Travis Scott.
Kylie Jenner was spotted with Tyga shortly after she broke up with Travis Scott
A few days after Scott and Jenner decided to take a break, Jenner was spotted in the middle of the night visiting the same recording studio that Tyga was at.
Many fans were quick to jump to conclusions and were certain that this meant that the two were now back together. However, Jenner shut down the rumors and insisted that nothing was going on between her and Tyga.
"The internet makes everything 100 times more dramatic than what it really is," Jenner's tweet had said. "There was no '2am date with Tyga.' You see me drop two of my friends off at a studio that he happened to be at."
There were a few anonymous eyewitnesses that said that they had seen the two talking to each other briefly, but the conversation seemed to be very friendly and not at all romantic.
Can Kylie Jenner and Tyga stay 'just friends'?
Although many people are speculating that it is only a matter of time before Jenner and Tyga rekindle their love, a source had recently told People that Jenner is still hoping that she can fix her relationship with Scott and she is not looking for anything romantic with Tyga.
"There is really no reason to believe that Kylie is interested in anymore with Tyga," the source revealed. "She isn't totally finished with Travis and it does seem she hopes they can somehow find a spark again."
So, while we obviously can't say for sure what the future will hold for Tyga and Jenner, as for now, it definitely looks as if she will have no problem with just staying his friend as she is solely focused on her and Scott's daughter and their relationship.