Can Queen Elizabeth Force Prince Charles To Abdicate Making Prince William King?
Queen Elizabeth has been on the throne for an incredible 67 years, making her the longest-reigning monarch in British history. As we get closer to the end of her reign, many people are wondering about the line of succession, and rumors have swirled that the Queen prefers her grandson, Prince William, over her son, Prince Charles to succeed her on the throne. Does Queen Elizabeth have the power to skip over Prince Charles and make Prince William the next British monarch?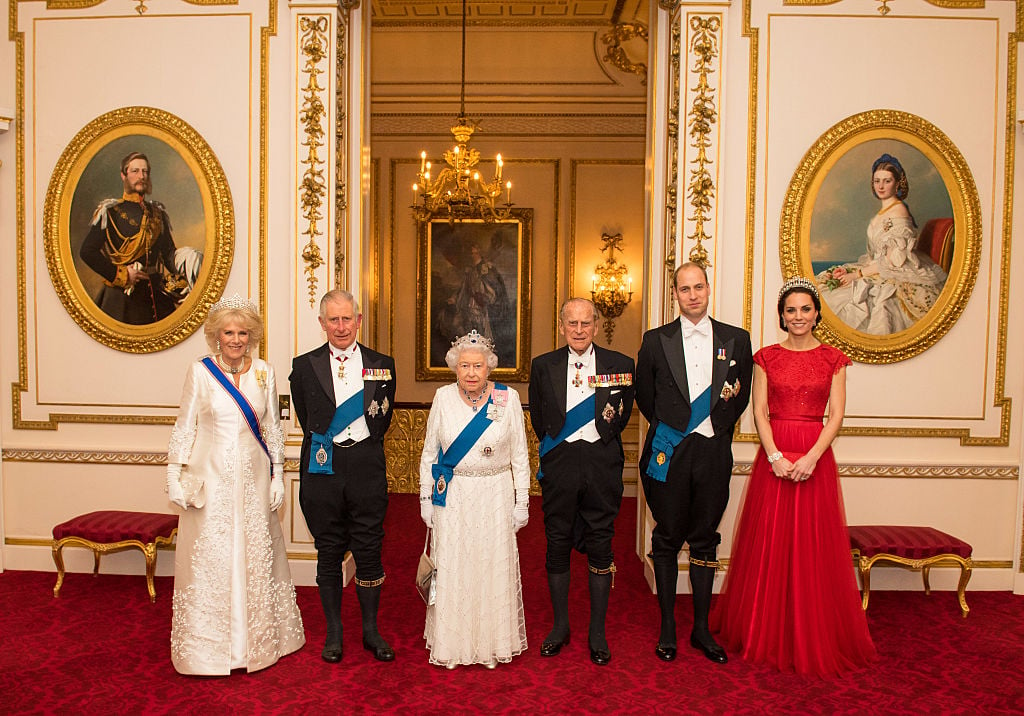 An act of Parliament
While polling suggests that Prince William is more popular than his dad with citizens of the Commonwealth, the line of succession is a matter of British law and not a popularity contest.
According to International Business Times, history teacher Chris Smith says that Queen Elizabeth does not have the power to choose her successor. Instead, it takes an act of parliament from numerous countries.
"The succession is determined by parliament – and not just the British parliament but that of the other realms as well, such as Australia and Canada," says Smith.
Despite the rumors that the Queen prefers Prince William to succeed her over Prince Charles, this does not line up with what she has said publicly. While speaking to the Commonwealth Heads of Government last year, Queen Elizabeth urged them to select Prince Charles as their next leader, which is not automatically given to the British monarch.
"It is my sincere wish that the Commonwealth will continue to offer stability and continuity for future generations, and will decide that one day the Prince of Wales should carry on the important work started by my father in 1949," said the Queen.
Prince Charles has been preparing to be King his entire life
Queen Elizabeth became the monarch in 1952 at the age of 25 when her father, King George VI passed away. At the time, Prince Charles was just three years old. His mother granted him the title of Prince of Wales in 1958 – the title commonly given to the heir apparent – but his investiture didn't take place until 1969.
In 2017, Charles officially became the longest-serving Prince of Wales. And, when he does become King, he will be the oldest person ever to take the British throne. Prince Charles is currently 70 years old, and the current record holder is William IV, who was 64 years old when he was crowned King in 1830.
Prince William 'had no idea' he would become King until he went to school
The late Princess Diana wanted her sons, Prince William and Prince Harry, to have as normal of a childhood as they could possibly have, and she protected their innocence as long as she could by not telling them about their future roles in the royal family.
But when William started school, he started noticing that people were treating him differently.
In Andrew Morton's book, William and Catherine: Their Lives, Their Wedding, he writes: "Before William attended school, he genuinely had no idea that he was any different from anyone else. His innocence of his position was soon ended by fellow pupils, who left him in no doubt who he was."
Morton also recalled the time a fellow student asked Prince William if he knew Queen Elizabeth, to which the young royal replied, "Don't you mean Granny?"
The author also claims in the book that William wanted to be a police officer when he grew up so he could look after his mother, but Harry told him that wasn't possible because he had to be King.
Prince Harry offered to take the job
According to Jeremy Paxman's documentary Paxman on the Queen's Children, William would often say when he was younger that he didn't want to be King, so Harry offered to take the job.
Prince Charles explained during a 1969 radio interview that he didn't wake up one day and say "Yippee!" about the idea of becoming King after Queen Elizabeth.
Instead, he says it just slowly dawns on you that people are interested in you and your life, and then you eventually come to understand that you have a certain duty and responsibility.
As for Prince George, Prince William and Kate Middleton have chosen to keep his future a secret from him for now.
"There'll be a time and a place to bring George up and understand how he fits in, in the world. But right now it's just a case of keeping a secure, stable environment around him and showing as much love as I can as a father," said Prince William.
Queen Elizabeth has not commented on the rumors about the monarchy.