Can Travis Scott's Collaborations With Nike Rival Kanye West's Yeezy Line?
Sneaker purveyors like Nike and Adidas are no strangers to collaborations. Over the years, the top brands in the industry have collaborated with countless athletes and celebrities to bring unique sneaker offerings to market. Some partnerships have been more successful than others. Nike's collaboration with Michael Jordan has been so successful, for example, that old shoes have sold on auction blocks for hundreds of thousands of dollars. Kanye West's Yeezy sub-brand sells out in hours every time a new sneaker is released, and Travis Scott, who is a part of the Kardashian family tree, too, has also inspired fervor in sneaker fans. Can Scott's collaborations with Nike surpass the popularity of West's Yeezys? It seems possible. At the very least, he seems to be enjoying the same amount of success.
Why are Travis Scott's Nike collaborations so successful?
In November 2019, Scott and Nike released a version of the Air Force 1 that sent sneaker fans into a frenzy. Using multiple fabrics and colors, Scott completely reimagined the classic shoe. It sold out in hours, and the resale of the sneakers surged. Even today, several months after its original release, the shoe is selling at a markup of 200% its retail price. He followed up that success in February 2020 with a reimagined Nike Dunk. The shoe, which features a combination of suede, paisley canvas, and plaid, sold out in minutes. They retailed for $160 but can be found on resale sights for more than $1,000.
RELATED: People Can't Decide Which Part of This Photo They Hate More: The Shoes or Kylie Jenner's Hair
So, what makes him so successful? Yu-Ming Wu, the chief marketing officer for Stadium Goods, sat down with GQ to discuss Scott's success. He told the publication that Scott has created the "perfect storm." He has a dedicated following of fans who don't just like his music, but like his style, too. Wu also suggested that Scott has a lot of business savvy. He's chosen to reimagine some of Nike's most popular styles. In doing so, he's conjuring up feelings of nostalgia for older sneaker fans, while educating a new generation of the subculture, argued Wu.
Why is the Yeezy brand so successful?
West's success in the sneaker world is an interesting case study. West's first release with Adidas was tied to nothing but West's celebrity. The silhouette was completely new, and the release wasn't attached to an already successful line. So, how did it take off? Vox theorizes that the success of the Yeezy brand is mostly a marketing marvel. The sneakers were released in small batches, with the first drop offering just 9,000 pairs to consumers.
RELATED: Kanye West Says Every Yeezy Product Is An 'Art Piece' Because He's 'An Artist'
Celebrities jumped on the bandwagon quickly, giving the shoe a lot of free press, and each subsequent release has been met with more and more fervor. Jay-Z has been seen sporting Yeezy's, and the Kardashian clan is regularly seen wearing them, too. West originally released shoes slowly, but the brand has grown exponentially. He has a new goal now, he wants his sneaker brand to turn into a $1 billion company, and more releases could get him to that goal. In June and July 2020, six incarnations of his iconic shoes are expected to release. More are slated for later in the year.
Who has the more popular sneakers, Kanye West or Travis Scott?
It's hard to say who is creating a better pair of shoes. Sneakerheads can debate the value of the Scott collaborations and West's designs for days. The two can't really be compared, though. What Scott is accomplishing and what West has accomplished are two completely different things. Scott is reimagining existing, iconic styles. West is creating an entirely new shoe from the ground up, and both avenues bring value to the sneaker game.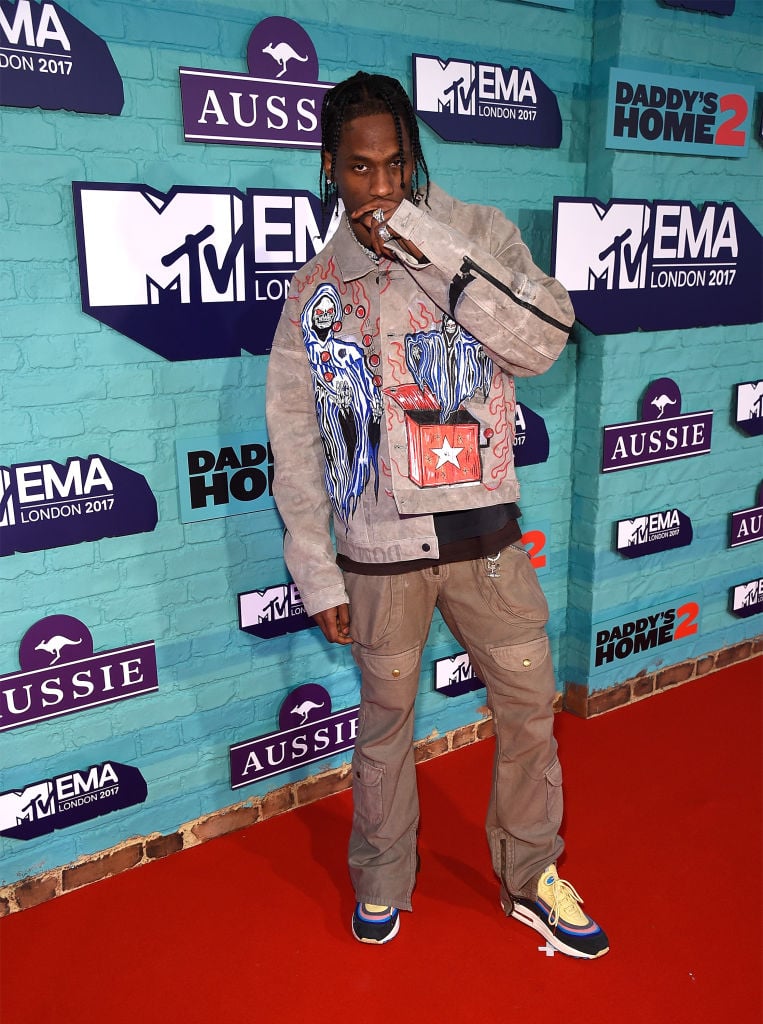 RELATED: 2019 In Review: The Best Pop Culture-Inspired Sneakers of the Year
What can be said is that both Scott and West are wildly successful fashion icons, and they are both bringing their own flavor to the world of sneakers. Will Scott's popularity surpass the popularity of the Yeezy brand? It's hard to say. It's possible that Scott could see the same level of success if he chooses to parlay his collaboration with Nike into his own, unique line. That hasn't happened yet, though. Fans, however, are surely waiting for it.