Can Warner Bros. Recast Ezra Miller for 'The Flash' Movie? The Answer Is Complicated
Ezra Miller now faces a new set of allegations and it's now making fans wonder what Warner Bros. will do about 'The Flash' movie
Warner Bros. is currently experiencing a PR nightmare with both Amber Heard and Ezra Miller. While Heard is not the star of Aquaman 2, Ezra Miller is the lead of The Flash, one of the studio's biggest tentpole movies in their lineup. With every new allegation that comes out directed toward Miller, Warner Bros. is going to have to make a decision. Could the studio recast Ezra Miller as The Flash? Well, that would be difficult.
Ezra Miller is being accused of grooming a minor and cannot be found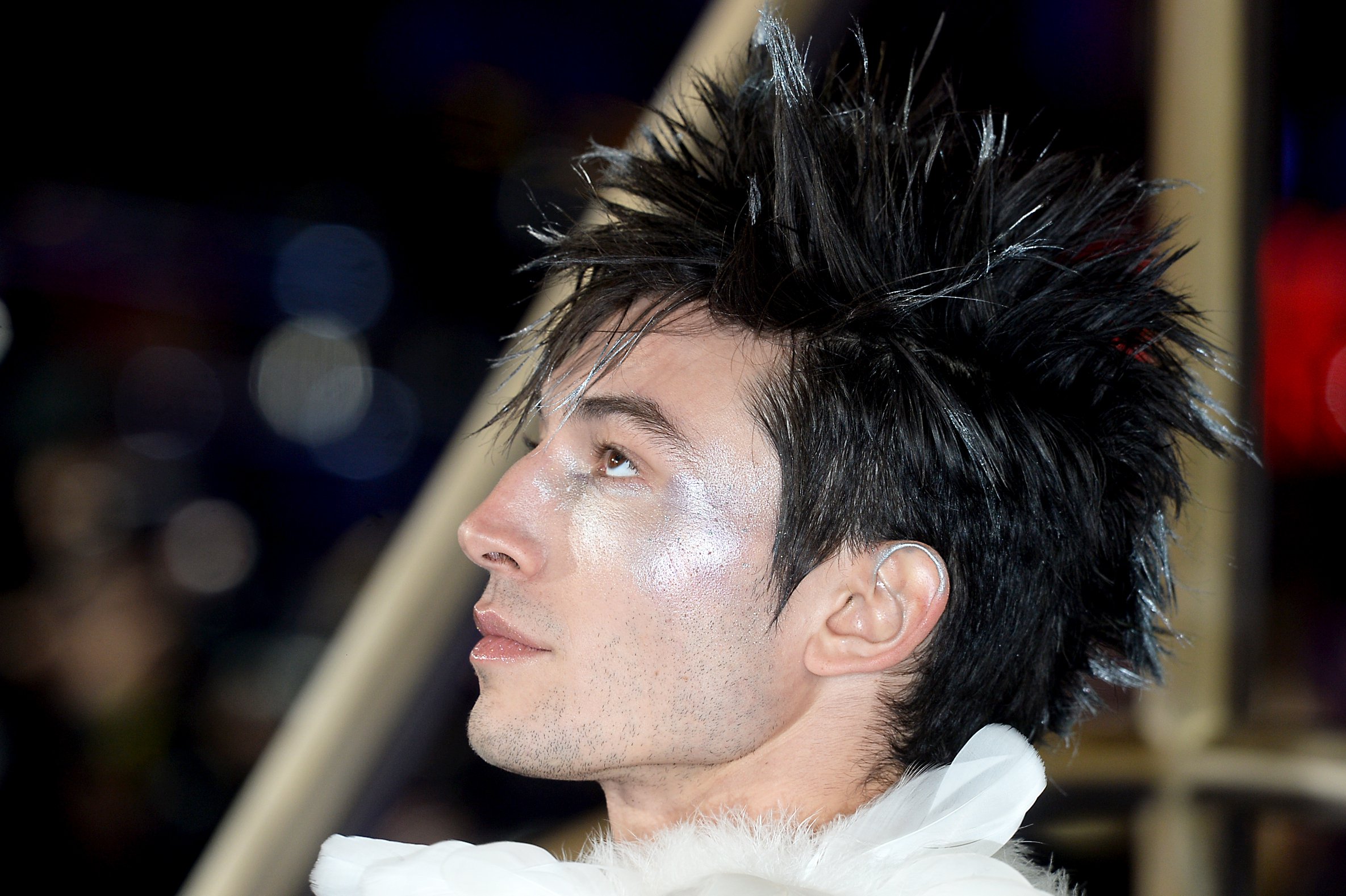 A North Dakota family filed a legal complaint against Miller after accusing them of grooming their daughter, Tokata Iron Eyes, since the age she was 12. Iron Eyes made a post denying these accusations, but now Miller is missing and the orders have not been served to them yet. According to Entertainment Weekly, the actor faces new accusations from a family who claims they harassed their 12-year-old child and "brandished a gun in a threatening manner."
These allegations come after Miller has faced other legal problems in Hawaii. They were recently arrested twice in Hawaii. The first time was for harassing a woman at a karaoke bar and assaulting another man. The second time was for throwing a chair at a woman at a party. These events in 2022 have put Ezra Miller past the point of no return, meaning Warner Bros. is going to have to do something about The Flash. 
Can Ezra Miller be replaced in 'The Flash?'
Miller has played the role of Barry Allen in Justice League and in Batman V. Superman: Dawn of Justice. The Flash is the first movie featuring them as the lead. Unfortunately, with the current allegations that keep coming out against Miller, it doesn't seem like Warner Bros. can get away with releasing this movie without doing anything about it. So, the question becomes what does the studio do?
Many fans want Miller to be replaced, but that would be difficult to make happen. The movie is already done shooting and would have come out this year if it had not been delayed. While last-minute reshoots have been done with different cast members (Christopher Plummer replacing Kevin Spacey in All the Money in the World), the difference is that Ezra Miller will be in almost every frame of The Flash. 
For a recasting to happen, it means that the movie will have to be delayed once again and the film basically needs to be remade. This would mean Warner Bros. has to invest millions of dollars back into production while also coordinating with all of the cast and crew to come back. The studio doesn't want to do that, so the question becomes how do you release it?
When is 'The Flash' movie coming out?
The Flash is currently scheduled for 2023 but that will most likely be changing due to the Ezra Miller situation. Many are wondering if Warner Bros. will just dump this movie on HBO Max. That's doubtful since the budget for this movie is high and there are other reasons to see it in theaters besides Miller.
The Flash will loosely follow the Flashpoint comics storyline where Barry makes a decision that completely ruptures the multiverse. Several familiar faces will be making returns including Michael Shannon as General Zod and both Ben Affleck and Michael Keaton as Batman. Sasha Calle will also be debuting as Supergirl. 
There is a ton of promise with The Flash movie and it's a shame that Miller's actions could be what kills it. The Flash is scheduled to hit theaters on June 23, 2023.