Can You Watch Marvel Movies on Hulu?
The short answer to the question "Can you watch Marvel movies on Hulu?"  is no – because as the question is written, it signifies movies plural. You cannot watch Marvel movies on Hulu because there is only one Marvel movie on Hulu.
That movie is Iron Man 2, which is generally considered one of Marvel's weaker entries. However, that's not the only Marvel programming on Hulu. If you want to watch Marvel TV shows on Hulu, you'll have much better luck.
Meanwhile, if you want to watch Marvel movies, the best place to turn is still Netflix – at least for now. After Disney+ comes along, that will be your go-to destination for your Marvel movie streaming needs.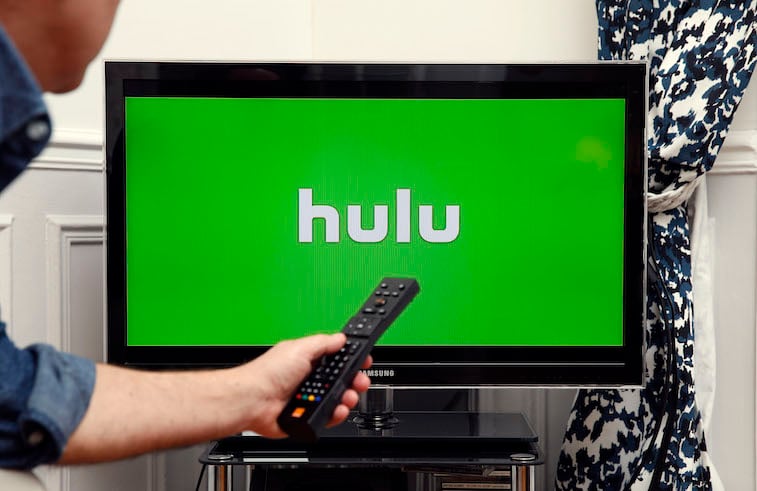 Why 'Iron Man 2'?
Why doesn't Hulu have one of the better-regarded movies like Captain America: Civil War – or for that matter, Iron Man or Iron Man 3?  We can't say. Some of the better Marvel movies like Thor: Ragnarok and Black Panther are still on Netflix. And you can see Infinity War there too if you want to take that in before you go out to see Endgame one more time.
You can do worse with Marvel – sorry, Edward Norton's Hulk. And Iron Man 2 is worth catching for its introduction of Scarlett Johansson's Black Widow, which now seems more poignant after Endgame. Still, many agree that Iron Man 2 is one of those movies that's fun while you watch it, but it evaporates almost immediately.
For that very reason, the website Decider suggests that Iron Man 2 would make a good Christmas movie: "Iron Man 2 is not an intense watch. In fact, it kinda putters around from plot to plot. Translation: it's the perfect movie for your family to watch while they're also busy slapping decals on things or trying to set up their new eReaders."
The only problem with that is it won't be Christmas for seven months, although if it hangs around Hulu long enough, Christmas in July might work.
Marvel TV shows on Hulu
If you're OK with watching something shorter and something Marvel, Hulu does have you covered. There is one TV show on there now, and two more in development.
Runaways: With two seasons on Hulu, this series is about six teenagers who discover their parents are villains with powers collectively known as the Pride. Problem is, there may be a mole among them. Season 3 is currently filming.
Ghost Rider: No Nicolas Cage isn't turning to the small screen, though we wouldn't put it past him to do so. This is the Robbie Reyes version of the character. Reyes was first seen in Marvel's Agents of SHIELD on ABC.
Helstrom: Sticking with the demonic theme, Hulu is also developing this show, about a serial killer's children who hunt down the worst of humanity. Both this and Ghost Rider are expected to debut in 2020.
Hulu already has several Marvel animated shows in its library, and some new ones are coming too. The cult characters M.O.D.O.K., Hit-Monkey, Tigra & Dazzler, and Howard the Duck will each get their own series.
Marvel on Netflix and Disney+
If you want to stream Marvel movies, your best bet is still Netflix. That streaming giant has Guardians of the Galaxy Vol. 2, Thor: Ragnarok, Black Panther, Avengers: Infinity War and Ant-Man and The Wasp.
Once Disney+ launches on Nov. 12, newer Marvel movies like Captain Marvel and Endgame will go to that service, but some of the titles on Netflix will hang around there even after the new Disney service goes live. In addition, certain titles that have cycled off Netflix like Moana and Zootopia will still return to Netflix despite Disney+. According to the site What's on Netflix, this could happen starting in 2025.
Netflix schedules often change, and Disney+ could decide it wants to keep their movies exclusively. It sounds confusing, but we'll keep you posted.