Can Zendaya Become a Marvel Superhero? Fans Want 'Spider-Man' Love Interest MJ to Be Ironheart in the MCU
It will be at least another year before we see Tom Holland's Spider-Man and Zendaya's MJ on screen in the third MCU standalone Spider-Man movie. That being the case, fans are busy fantasy-casting MJ to do something in addition to being Peter Parker's snarky squeeze.
Some fans think MJ would make an ideal Ironheart, who in the comics was kind of a junior female Ironheart. Since the previous MCU Spider-Man movies had played up a connection between Tony Stark and Peter Parker, why not make MJ a hero all on her own?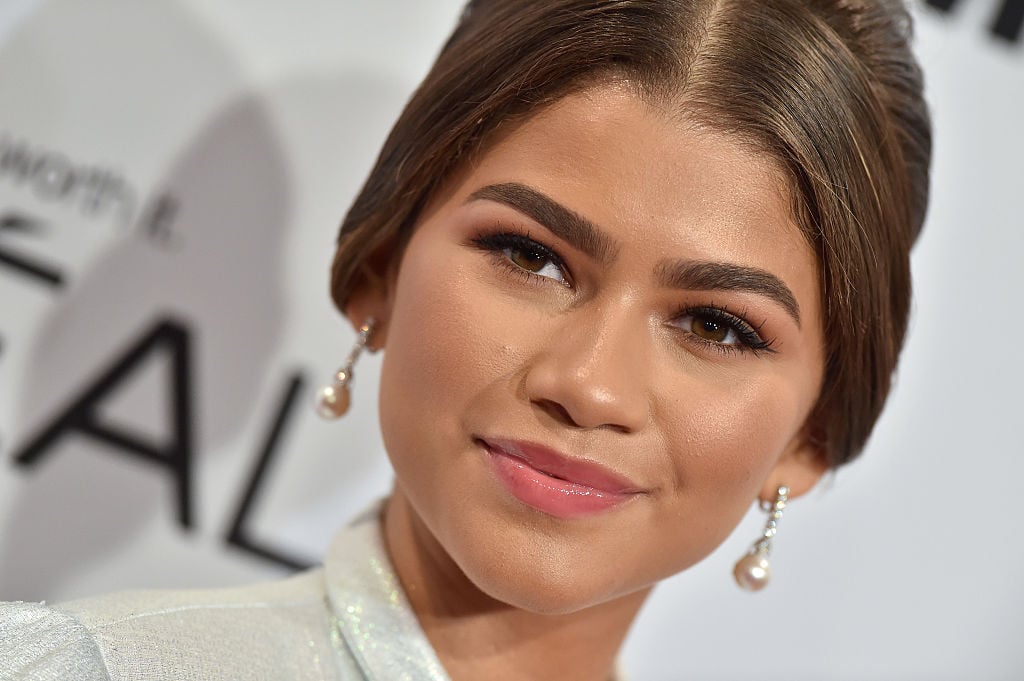 Who is Ironheart?
Ironheart is a relatively recent creation, having first appeared in the comic Invincible Iron Man in 2016. She starts out as RiRi Williams, a 15-year-old engineering student who attends MIT on a scholarship. Working on her own, she constructs a suit similar to Iron Man's using material stolen from campus. When she's discovered, she flees wearing the suit.
Tony Stark catches up with her, in the end supporting her decision to become a superhero. Sometime later, Tony Stark goes into a coma after getting punched, and Williams adopts the name of Ironheart, essentially taking his place.
The site MCU Cosmic had reported that Ironheart series was "early development" according to an unnamed "source who has not been proven wrong." They speculate that the character could get a movie, but would more likely get a series before transitioning to the big screen. However, Marvel fans on Reddit have their own ideas about bringing Ironheart into the fold.
Why do fans suggest MJ as Ironheart?
One fan suggested Ironheart could come to the MCU by way of Spider-Man, albeit kind of indirectly, suggesting: "I think We will get Ironheart in the MCU very soon. I also think she will be one of the kids that Tony funded (science) projects in Spider-Man: Homecoming."
Other fans suggested young actresses for the part like Storm Reid of A Wrinkle in Time and Amandla Stenberg of The Hate U Give. But another fan suggested promoting from within and suggested Zendaya. One fan said, "That'd be a good connection to Spiderman! Oh, I could see a good movie out of that."
Another fan asked, not unreasonably: "Interesting, how would you propose they (segue) MJ into the role as her character doesn't seem to have an interest in science?" Another fan answered, "MJ does go to a 'Sci Tech High School.' So she probably does know a thing or two." Such a development probably wouldn't be that difficult of a retcon.
Other Marvel females became heroes
Whether we see Ironheart at all, much less whether MJ takes on the role is hard to predict, but there is precedent in once ordinary females becoming heroes in the MCU movies. In Iron Man 3, Pepper Potts began to learn to wear an Iron Man suit, and that paid off later in Avengers: Endgame, for instance.
There's also the speculative story of Peggy Carter taking the super-soldier serum and becoming a Captain America-like hero. Such a story actually will be seen in What If …?, the animated Marvel series that is slated to make its debut this summer.
Since it's an animated series and may not be as affected by the pandemic shutdown as live-action MCU series, it's not unreasonable to think that animated series might make it to air first.
Finally, there's probably the ultimate example of Jane Foster becoming Thor. Unlike MJ being Ironheart, this connection actually does appear in the comics, even going so far as to introduce an element of tragedy, since Jane Foster contracts cancer by the time she becomes Thor.
Whether that storyline will end up in Thor: Love and Thunder remain to be seen, but it is certain that Jane Foster will become a superhero, and that arc is reportedly what drew Natalie Portman back into the MCU.